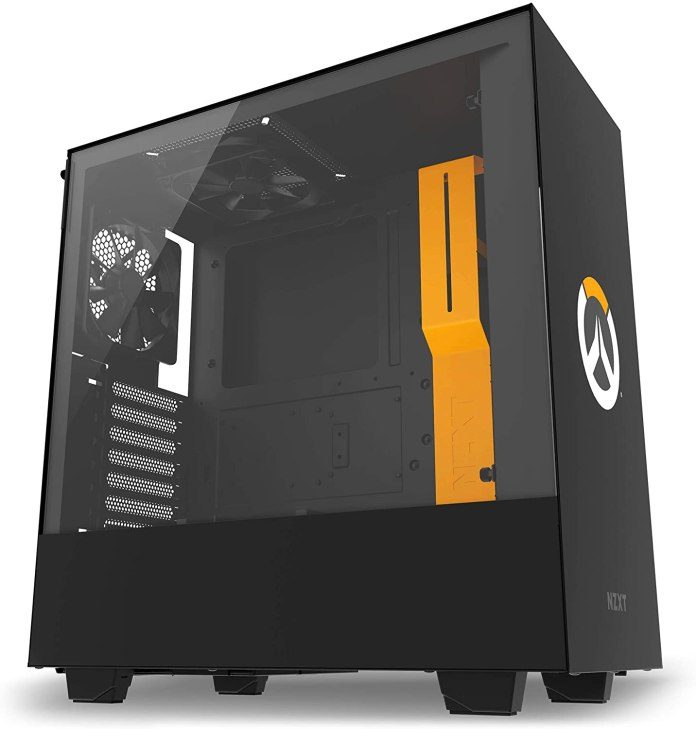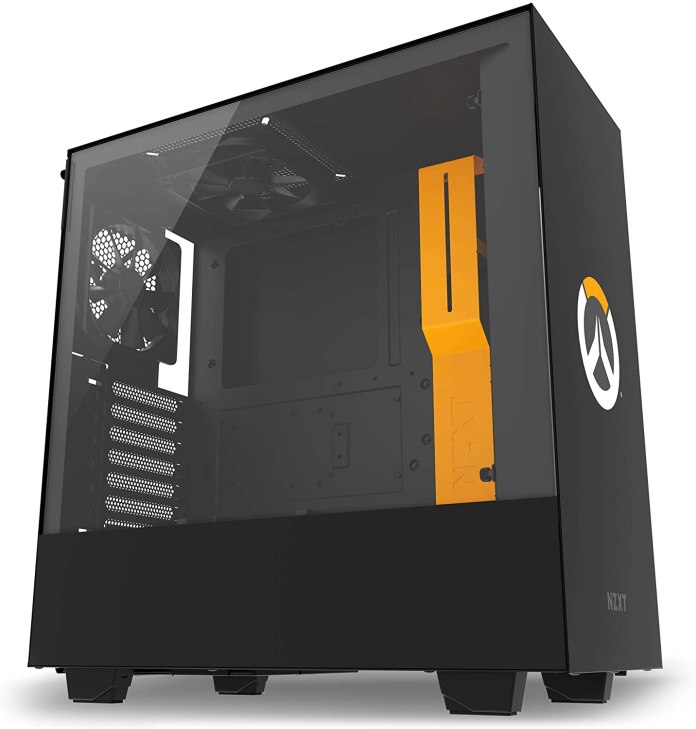 Looking for the smallest ATX cases in 2020? Don't worry. In this article, we are going to present to you the list of best and durable smallest ATX cases. Choose from our selected for the best experience while building your rig. Just looks and size are not enough to determine the right case. We will also tell you all the necessary factors that you should consider so that you make the best decision. For example, always look out for expansion options as you will need it in the future. Read more to find more such tips.
Click Here for: 
Buying Guide
Components: The components that you are going to use determines which case you buy. For example, if you need a simple operating PC with minimal component requirements, you can choose any of the smallest ATX cases listed here. But if you require a large number of components, make sure that the case has enough space to accommodate it all. Expansion: You should always consider that you will need additional components in the future, no matter how good your pc is right now. So, always look for the cases that have cases and additional drive bays and PCIe slots for expansion in the future. Cooling System: Check that the case has enough available mounts for the fan-based cooling system. Also, make sure that the case has a proper airflow channel or not. A case with support for liquid cooling would be the best for optimal thermal cooling. Cable Management: This is yet another feature that you should take care of. While assembling the pc or adding or removing components, the wires could prove to be a great deal of stress if they are not managed properly. Make sure that the case has a proper cable management system.
Check here the list of all new latest Mini ATX Cases for all CPUs.
1. Cooler Master HAF XB EVO
This is my favourite and one of the bestselling smallest ATX cases in 2020. In this case, you can install up to 4 HDD or SDD along with a full-sized motherboard and would still have extra space for modding. Easily add or remove components with the unique design of the case. It comes equipped with 2 handles for easier mobility and powerful fans for optimal cooling.
Features:
Comes with X-dock slots in front.
Has dual USB 3.0 super-speed ports.
Transform into a test bench.
Removable Motherboard Tray.
Pros
Easy Transport
Four total drive bays
Excellent Airflow.
Cons
Assembly can be tricky.
Regular maintenance required.
Is a bit bulky.
2. CORSAIR CARBIDE 400C
I would personally recommend this premium cases due to its affordable rates. Featuring a simple and classy style, this is clearly one of the smallest ATX cases in 2020. For keeping the case at an optimal temperature, along with the high airflow design, this case also supports a liquid cooling system. This durable and reliable pc case is very easy to clean and comes with 2 included fans.
Features:
Comes with two AF fans.
Capable of liquid cooling.
sleek and sophisticated design.
Support up to 360mm Radiator.
Pros
Supports E-ATX.
Several dust filters.
Very easy to clean.
Cons
No optical drive bays.
No fan controller.
PSU cover Made of Plastic.
3. NZXT H510 – CA-H510B-B1
Recommend this case for everyone who wants to build a modular pc. Being one of the smallest ATX cases in 2020, it has one of the best space-efficient design. You won't have issues assembling your pc with the efficient cable management that offers multiple routing channels. It comes with a pre-installed liquid cooling radiator mount. If you don't need it, you can simply remove the radiator and use the space for anything else.
Features:
Compact size for full ATX chassis.
Support for custom loop liquid cooling.
Updated I/O ports with USB Type-C.
PSU basement for cable management.
Pros
Easy liquid or air cooling configurable.
Sleek, easy cable management.
USB 3.1 and USB-C connectors.
Cons
Bit noisy.
High price.
No Drive Caddies.
4. Cooler Master MasterBox Lite 3.1
I used this case for the superior and attractive looks that it offers. It is one of the best and smallest ATX cases in 2020 offered by Cooler Master. With a front dark mirror panel, get great customization with the looks, as this case offers custom trim colours. Display all your beautiful components with the edge to edge tempered glass. With support for water cooling, it is a value for money case.
Features:
Tempered Glass Side.
4 Fans Included With One RGB.
Support Water Cooling.
3x Trim With Different Colours.
Pros
Has a transparent side panel.
Easily supports up to three fans.
Affordable in Price.
Cons
Can only run a 120mm fan.
Only One SSD Mounting Tray.
No top fan options.
5. CORSAIR Crystal 460X RGB
This is one of my favourite smallest ATX cases in 2020 due to the built-in RGB fans that give it an attractive look. It comes with two tempered glass to display all your stylish pc components. It features a direct flow cooling technology to keep your CPU cool. It has enough space to able to fit all the required components, and multiple GPU as well.
Features:
Premium Tempered Glass.
AIO Water Cooling Support.
3x SP120 RGB fans included.
Supports Graphic Card up to 370mm.
Pros
Support Coolers up to 170 mm.
Support 360 mm radiator setup.
Cons
Tricky Cable management.
3.5″ drive bays with large PSU can't be used.
6. Corsair Carbide Series Air 540
One of the most reputed brands, this Corsair case is one of the best and smallest ATX cases in 2020 that was ever launched. Buy this case for a smaller and neat build. With a dual-chamber design, that has drives and PSU on the back chamber, this model provides ample space to hook up all your required components. It features a direct airflow cooling system for optimal airflow.
Features:
Dual-chamber structure for great airflow.
Spacious interior.
Runs quiet.
8 PCI-E slots.
Pros
Outstanding cooling capabilities.
Tool-free PCI-E and storage drive installation.
Easy cable management.
Cons
A little bit pricey.
Only 1 front dust filter present.
No fancy LED lighting.
7. NZXT H500 – Compact ATX Mid-Tower
One of the smallest ATX cases in 2020, I recommend this model to everyone who has a lot of components to install in a very small space. Just like NZXT H510, this model also features a preinstalled liquid cooling radiator mount that can be removed and replaced with any other component if you are ever in need of extra space. It can fit large GPU, motherboards, and radiators.
Features:
Supports vertically mounted GPUs.
Spacious interior.
Cable management.
Compact size for full ATX chassis.
Pros
Support for custom loop liquid cooling.
Updated I/O ports with USB Type-C.
Cons
Unusual fan placement.
Bit Expensive.
8. ROSEWILL ATX Mid Tower Computer Case
I used this model as it is one of the smallest ATX cases in 2020 and has the capability and size to accommodate a fully loaded mid-range or high range rig. This is one of the best low priced cases that you can find. With the large interior, you can easily accommodate almost any GPU, and it also features a tool-free 3.5" and 5.25" mounting bay which can be easily fitted and removed.
Features:
All-Around Airflow.
Spacious Internal.
Hassle-free Installation.
Great Expandability.
Pros
The 3 included fans.
The low price.
Support for GPUs and air coolers.
Cons
Only 1 USB 3.0 port.
Mediocre airflow.
9. Cooler Master MasterBox Q500L
This is one of my favourite smallest ATX cases in 2020, and I would recommend it to everyone due to its attractive looks. With this case, you get plenty of fan mount options to keep your pc at optimal temperature even during extreme use. You can even move the I/O panel to 6 different locations according to your convenience. Show off your rig with the huge side panel window.
Features:
Vertical PSU placement.
Excellent thermal performance
Movable I/O panel.
Fully perforated chassis.
Pros
Detachable dust filters.
Strong airflow.
10. Corsair iCUE 220T RGB
Another stylish yet effective smallest ATX case in 2020, that I would recommend to people who want to build a stylish PC. With a steel grill front panel that supports a high airflow layout, this case will keep the temperature under check. For an impressive look, it is equipped with 3 RGB fans that have 8 individually addressable LEDs. Display your rig with the tempered glass side panel.
Features:
edge-to-edge tempered glass side panel.
high airflow layout.
steel grill front panel.
brilliant lighting effects.
Pros
3 included RGB fans.
solid build quality.
great support for CPU coolers, PSUs and GPUs.
Cons
Fairly high price.
No included exhaust fan.
Conclusion:
It took us hours on research and personal use in some cases by our experts to come with the list of best smallest ATX cases in 2020. We hope that after reading our guide, you are finally able to decide on the perfect case for your PC. Make sure to check the size before you purchase any case. Follow our page for more latest updates.