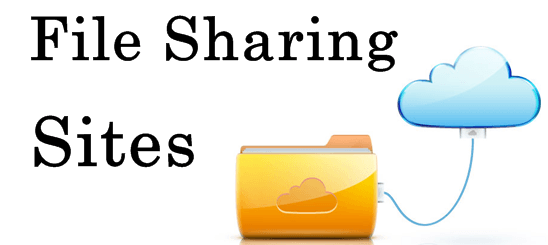 In this era of smart technology pretty much everyone is very familiar with the file transfer and sharing the process on smartphones for sure. But this file sharing option sometimes lacks in usage when you have a higher MB of files to share and load. Like in the case of email, you can not attach a file more than 25MB on Gmail and also Whatsapp allows only 16 MB.
It is because of this developers have come with the idea of online file sharing where you can enjoy unlimited file sharing and downloading options.
Any file sharing site is an online access to sharing and distributing files such as pictures, documents, programs, multimedia, videos and audios providing access to digital media. There are a couple of ways for sharing files online through these files sharing sites.
List of Top 13 Online File Sharing Sites
1. 4shared (15 GB Free)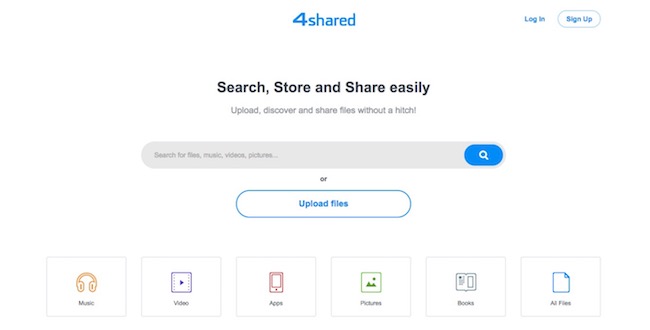 This is a very popular online file and document sharing website that was founded by Sergey Chudnovsky and Alex Lunkov in 2005. With this, you can store, share or even load any files. It offers 15GB free storage space. This site requires registration, and over 10, 00,000 people are using it. It is ranked 456 as per Alexa Rank, and it supports transfer on both Firefox as well as Internet Explorer. It supports all major OS and has apps for all devices.
Download: ioS, Android, Windows Phone Store, Windows PC, MAC OS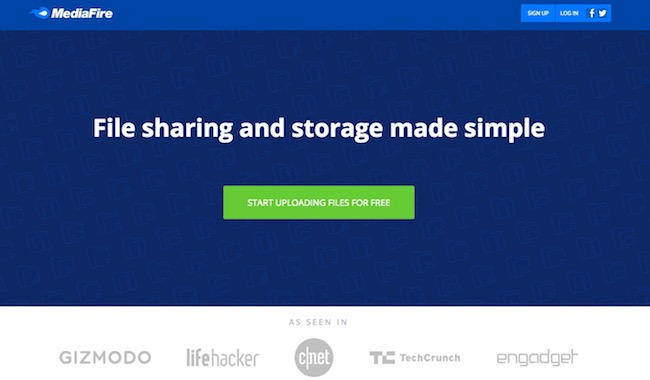 It is a US-based cloud storage service site that was developed by Tom Langridge and Derek Labian in July 2006. This is one unique online sharing website through which you can share your images on social networks such as LinkedIn and Facebook. This comes with two kinds of accounts; one for business and other professional. Both the accounts offer many additional services and long-term storage service. This online sharing site now supports video file format after up-gradation in 2013. It is also available for Android and iOS.
3. Mega.nz (50 GB Free)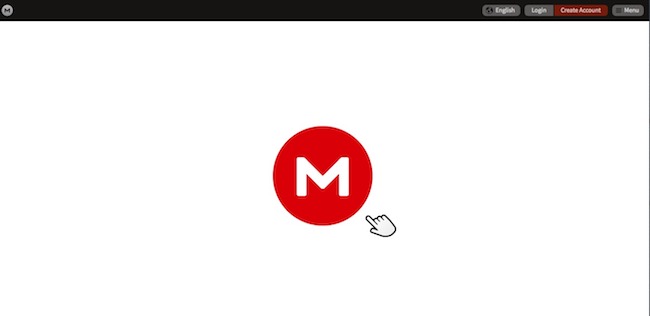 It is a New Zealand based online sharing site that came in January 2013 created by Kim Dotcom. It provides free online storage space of 50GB, and its monthly paid schemes include 500 GB, 4TB, and 2TB more free space as per payable amount. It is ranked 2,148 as per Alexa Rank, and this application supports on Android, Blackberry, and iOS.
Download : Android, iOS, Windows Store, BlackBerry, PC Client, Chrome Extension
4. Box.com (10 GB Free)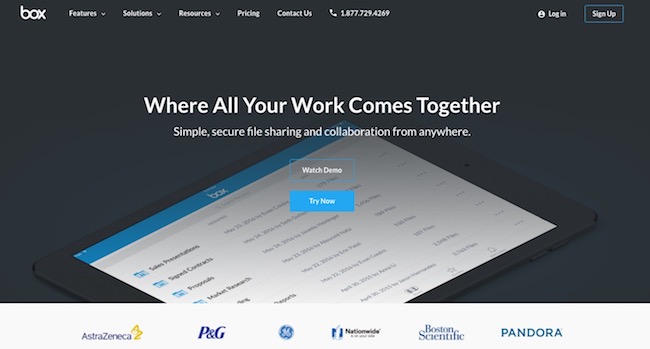 Offering online free storage space of 10GB Box is an awesome file sharing website ranking 877 as per Alexa rank, 1,060 as per eBizMBA Rank and 1,274 as per complete rank. It has almost approx 6,750,000 monthly visitors. With Box service, from presentations to various types of financial videos, photos, taxes and spreadsheets you can store almost any type of files online. With this service keep everything organized on your online file sharing page, just like you do on your desktop. It is available for Windows, Blackberry, Android, and iOS. This service allows you to use some third party applications such as Netsuite, Google Apps and Salesforce.
Download : Mobile Apps
5. Rapidshare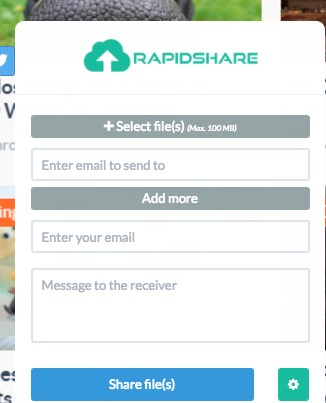 Rapidshare is another familiar file sharing site which has an estimated monthly visitors of around 3,250,000 holding 2,084-Alexa Rank, 7,217-Complete Rank, and 4,651-eBizMBA rank. It is a file hosting online site that was introduced in 2002. By 2009 it was considered to be the most visited site for online file sharing with over 3,000,000 visitors. You need to register to this site to use it. This site requires payment after which you can enjoy unlimited downloads speed and files can be stored for unlimited period.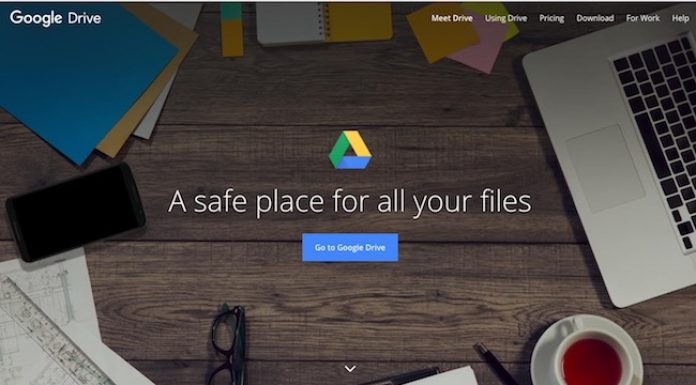 This popular file sharing site that is known by many has approx monthly 18,500,000 visitors. This site had file synchronization and storage service offering 15GB free storage space and was launched in 2013 on 13th May. To enjoy the additional storage space you will be charged which is worth paying. This Google Drive file sharing software site supports Mac OS, Chrome OS, Microsoft Windows, Android, iOS, Linux; It supports a wide range of file formats, so you don't need to bother about that. With this 15GB free space, you can enjoy storing and sharing all your pictures, files, and documents.
Download : PC || Android || iOS

This online cloud computing website is developed by Apple and is ranked 365 as per Alexa Rank. It has over 320,000,000 users around the world. This site supports restore and backup option and is mainly created for iOS and MAC OS. You need to sign up to an Apple account to use this after which you can enjoy storing of eBooks, iBooks, music, photos and more with gifted free 5GB storage space but you can upgrade to larger storage space if you need. It is licensed by Freeware and has online backup service.
Download : Chrome || Windows || MAC || iOS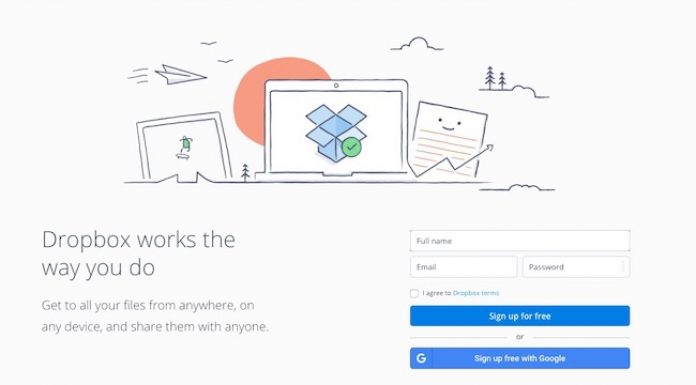 Dropbox is available in 17 languages which are an online backup site ranking 134 as per Alexa Rank. Over ten lakhs users use Dropbox for sharing various files. It is a box system sharing site whose client software supports Linux, MAC OS, Android, iOS and Windows. This site has admin control with the powerful security system. Your shared files go through two steps code verification process with encryption of 256 Bit. With this, you can either synchronize files across various devices, or you can just drop them into the Dropbox. It now supports offline access of 3 files on your PC. So now enjoy working anywhere.  You can also increase Dropbox free file storage limit.
Download : Desktop || Android || iOS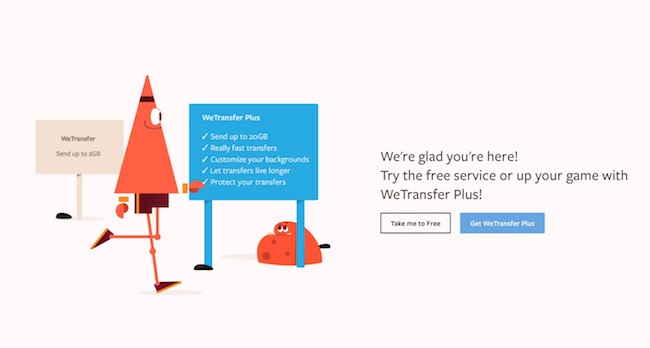 Wetransfer is another online sharing website which is amazing for document or file sharing. Ranking 264 as per Alexa Rank, it came to light in 2009. This sharing platform allows transfer of large files with great ease and for absolutely free. The website is secured, fast and good looking. You get transfer limit of 20GB enabling transfers with password protection. It has long term storage where you can set your own destruction time as well. Overall, it has a great impression in the world of online file transfer.
Download : Android || iOS || MAC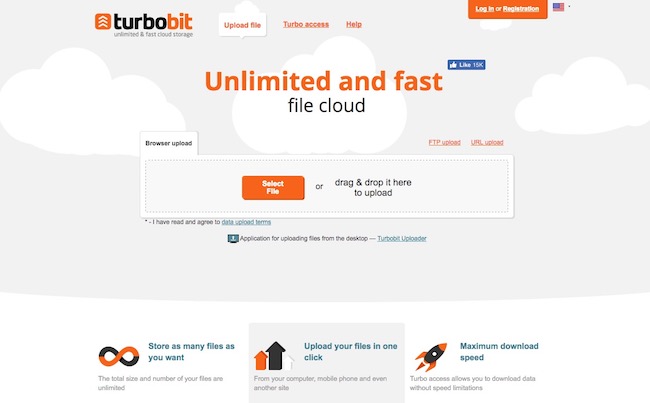 Turbobit.net is a one-click file sharing website. Using this site one can transfer, share and store files just by one click. This sharing website doesn't require any registration for using the service. Its exchange files up to 100 GB and has file download speed up to 1gbit/second. Its Alexa rank is 839.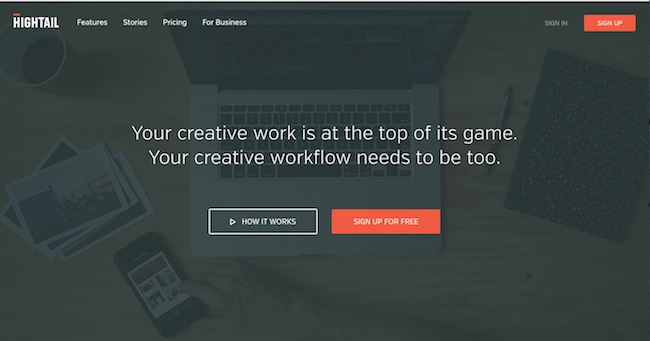 High Tail.com is a file upload website that is cloud based holding rank 6,181 on Alexa Rank. It was founded by Amir Shaikh, Khalid, and Ranjith in the year 2004. It comes with a free space of 2GB. In 2007 High Tail.com came with upgrades that offered some added features for business development purpose and provided plug-ins too. By the year 2014 company succeeded in creating more than 41 lakhs registered users across the globe and almost 102,398,476 files were shared online through this sharing website. High Tail service supports Android OS, iOS, Windows and MAC operating system.
Download : Android || iOS || Mac
12. SendSpace.com (300 MB/ File)
This is another popular online file sharing site ranking 1474 as per Alexa Rank and 3,272 as per eBizMBA with monthly visitors of 4,000,000. With this site, you can receive, send or track your files. This file transfer network service was developed in 2005. With SendSpace enables sharing of your images, videos, software programs, products, files and documents amongst your team.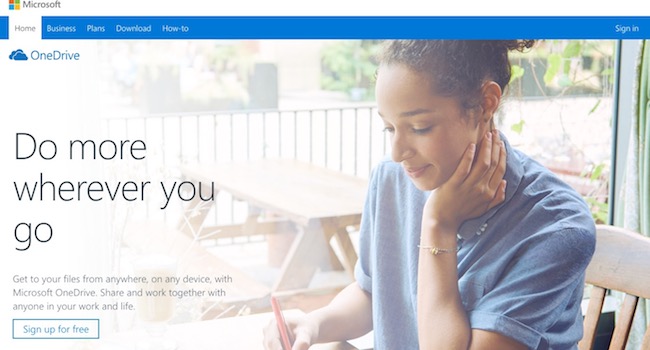 As per eBizMBA ranked 600, 650 as per complete rank and 550 as per Quantcast rank, SkyDrive is a popular file sharing site which is now known as OneDrive with monthly estimated visitors of 16,000,000 enables you to store and share videos, photos, documents and much more. You require a sign-in process to enjoy the features of this site. You can use this sharing site on any device and anywhere with a benefit of 15GB extra free storage space.
14. ZippyShare (200 MB/File)

ZippyShare which is ranked 370 as per Alexa rank and 1,354 as per eBizMBA as of now with estimated monthly visitors of around 6,250,000 is a free service for document sharing that was founded in May 2006. It is one of the popular 100% free file sharing sites that requires no sign-up process. It offers a higher download speed and unlimited disk space with convenient usage design. All the data under this file is secured by DMCA policy. In this file sharing site, you can look for games, Mp3 music, documents, Android apps, pdf format books and much more.
These above discussions in this content are a compiled list of the most visited and used online based file sharing websites that stand out to be the top most online file sharing and transfer sites on the Internet.