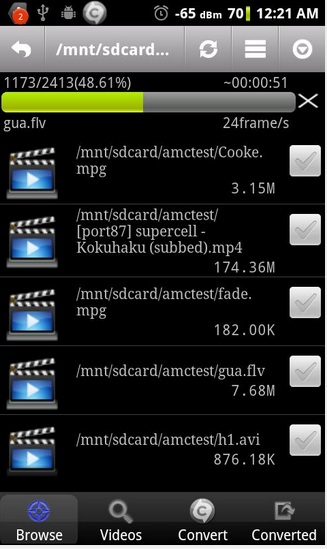 Taking pictures and recording videos using your Smart phone is normal now a days. In your smart phone you can record a good HD quality videos but these video files have very large size. A HD video 0f 30-40 sec will be around 18-20 mb. But that is not the concern as most of the smartphone have good memory size.
The thing that concern me is, when i was trying to share or send that video to my friends using WhatsApp. I got a message that says that " The media file that you have selected is larger than 16 MB. Unable to send file. "
That means whatsapp does not allow you to send a file like video more than 16 mb.
Now you can install whats aap also in Pc
Also Check :
How to Send File (video or audio) More Than 16mb using WhatsApp ?
As such there is no direct way to send a video or file more than 16 mb via whatsapp, earlier this size was limited to 12 mb. But few days back WhatsApp increased this limit from 12Mb to 16Mb.
But to send Your video greater than 16 MB, you need to reduce its size. There are many apps available on Google Play Store Which can reduce Video size.
Video Converter Android App To Reduce Video Size
I tried lots of app to reduce my video size, but most of them have some limitation. But only app "Video Converter Android"
that satisfy my requirements. This app comes in both lite and Pro version.
In pro version it directly allows you to select the file and specify the output size. But in lite version you have to work little to get your video size reduced.
First Download and Install "Video Converter Android" from Google play.
Run the app after it finish installation.
Then it will directly scan your device for video file, otherwise you can also import videos.
Now select the video you want to shrink and touch the Convert Button (present at the bottom).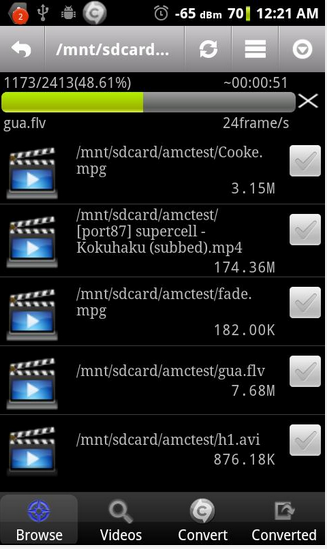 Also Check :
Now select the Manual profile, and then select the desire option. It will reduce the video size but quality will remain same. Now you can send this file using whatsapp.
Recently got some news that Whatsapp has added a new feature WhatsApp Video Editor in its new update. This update is not available officially right now, but will be updated to all device soon.
WhatsApp Video Editor
This Whatsapp Video Editor feature let you cut your video size . In new update when you tried to share some video with size greater than 16Mb, Whatspp will open a video editor within the app. Using this editor you can cut and reduce the video size to less than 16 mb.
Also Check :
Suppose you want to send some video of 50 sec and its of size 30 Mb , then you can cut it into two parts of 25Mb and 25 seconds each.
Then you can share this video with your friends on WhatsApp
Now you can easily reduce and send a video file more than 16 Mb using whatsapp.