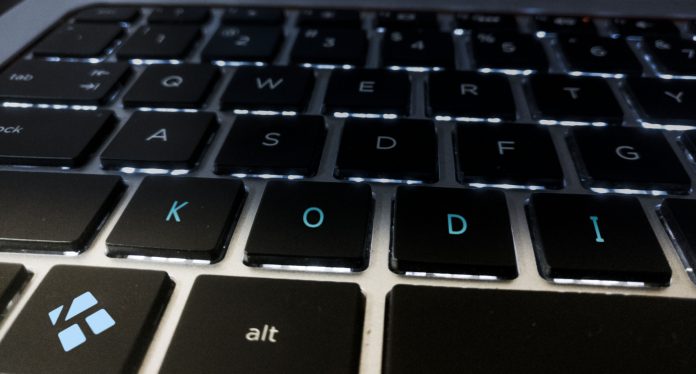 Kodi also was known as XBMC is a great open source media player. It is sturdy, free and runs on the maximum platforms like Windows PC, Mac, Android, Raspberry Pi, Smart Tv,  Linux, Amazon Fire TV, PlayStations, Roku and more. Some of its users use it watch movies online or offline while many uses to play music and watch videos, while we can also use it to watch live sports.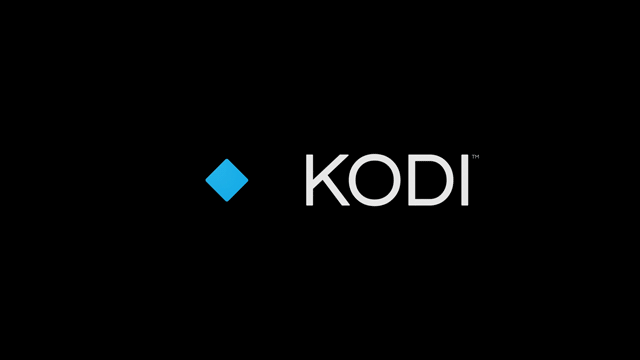 Although Kodi has a great support of many add-ons and its builds, I like to customise my Kodi my way using some fabulous looking skins, and many of you do the same.
Warning: Before you use Kodi
We recommend using a VPN service before you start using Kodi. With VPN you can bypass your ISP's tracking your Web Browsing data or Information and secure yourself against any copyright issues. VPNs should also be used to prevent from hackers to track your user data or files.
How to Install Kodi Skins
Changing is very easy and can be done in few steps:
Settings > Interface Settings  > Skin > Get More > Select Skin > Apply > Confirm
Step 1: Select the gear icon on the upper-left corner from the Kodi Main Menu.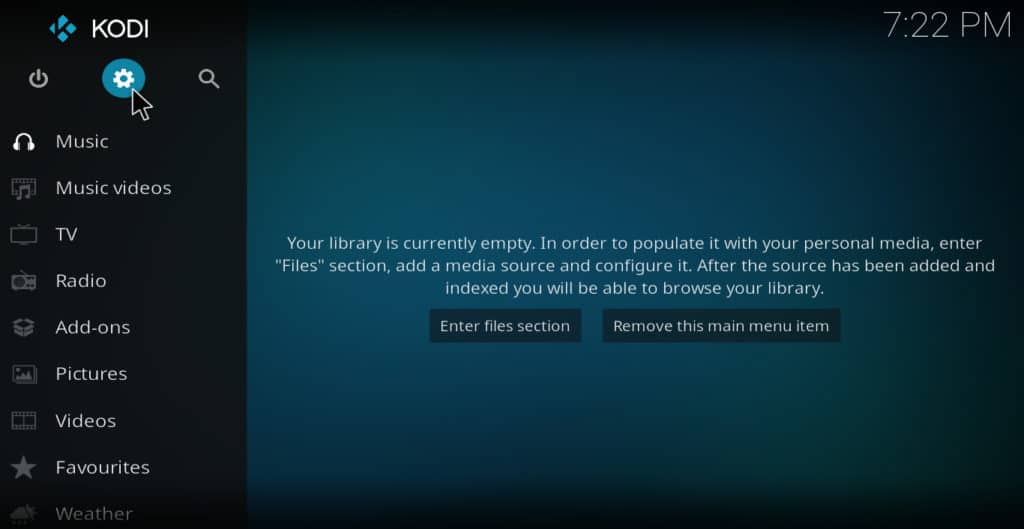 Step 2: Select the Interface Settings from the Settings Menu.
Step 3: Click on the Skin tab from the left interface bar.
Step 4: By default, you would see "Estuary" skin. Click on Get More and you would all the available skins on the list.
Step 5: Select any skin you want to apply. Kodi will automatically download and install the selected surface.
Step 6: After it gets installed you will see a small prompt to confirm keeping that skin with a "Yes" or "No" and you are done.
10 Best Kodi Skins (Our Recommendations)
1. Black Glass Nova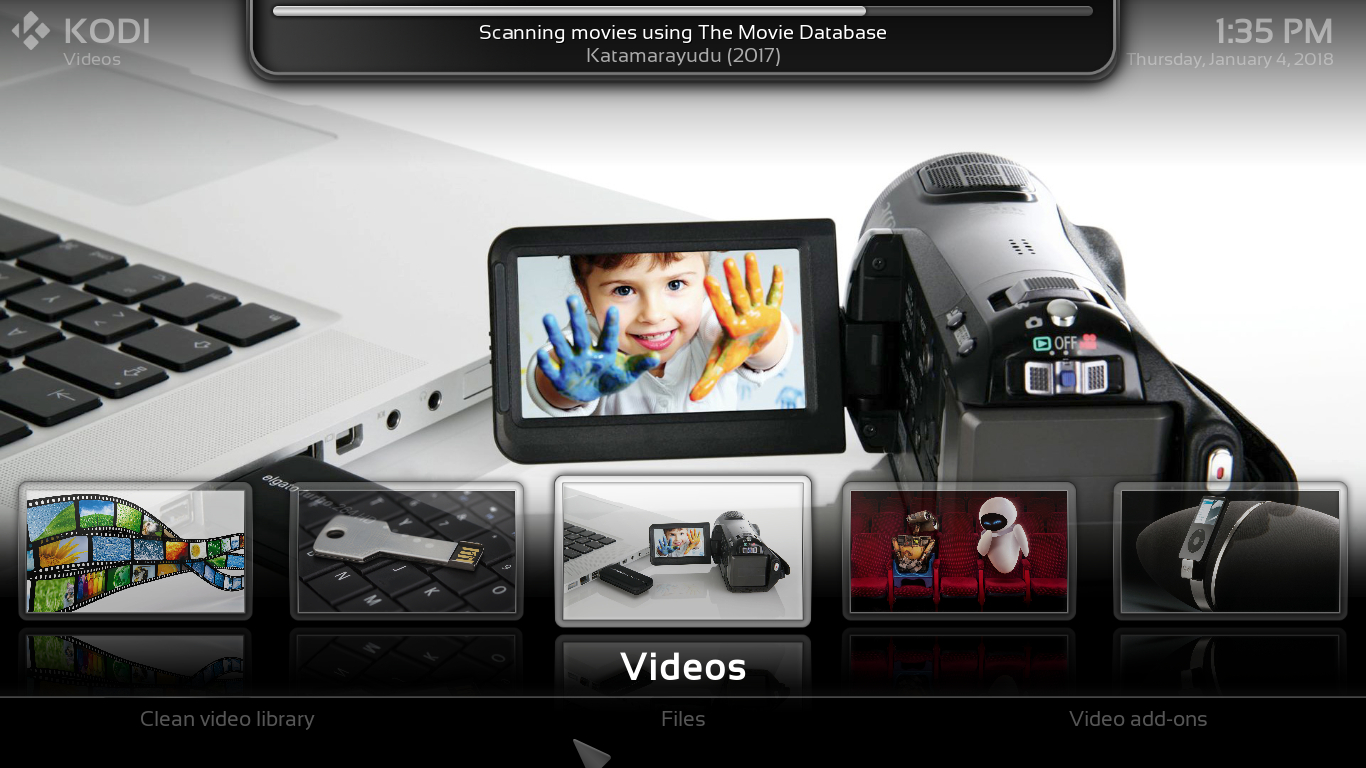 Black Glass Nova is a skin with a lot of features and customisation options and a comfortable skin to use. Every option will be available in the slider form with your media files in it. This skin has a great interface and graphics with multiple colors of every option you choose. The skin is very light and has a transparent glass view of it.
2. Amber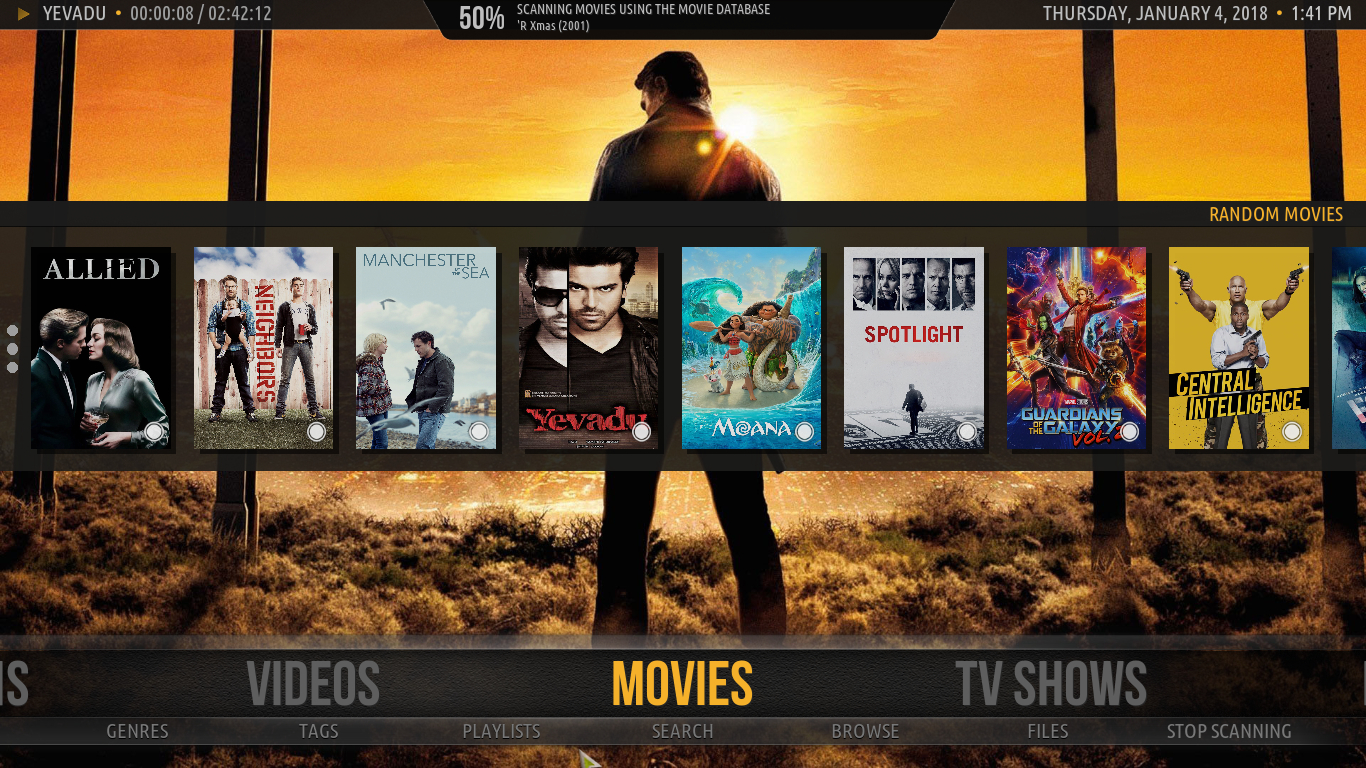 Amber is a skin to offer a good number of features and has a smooth running interface on all the devices. You can customise its menu according to you and thus is best for new Kodi users. You can catch your favourite media files instantly. All the media file in the selected app is showed in a slider, can be interacted easily with the just a keyboard.
3. Horizon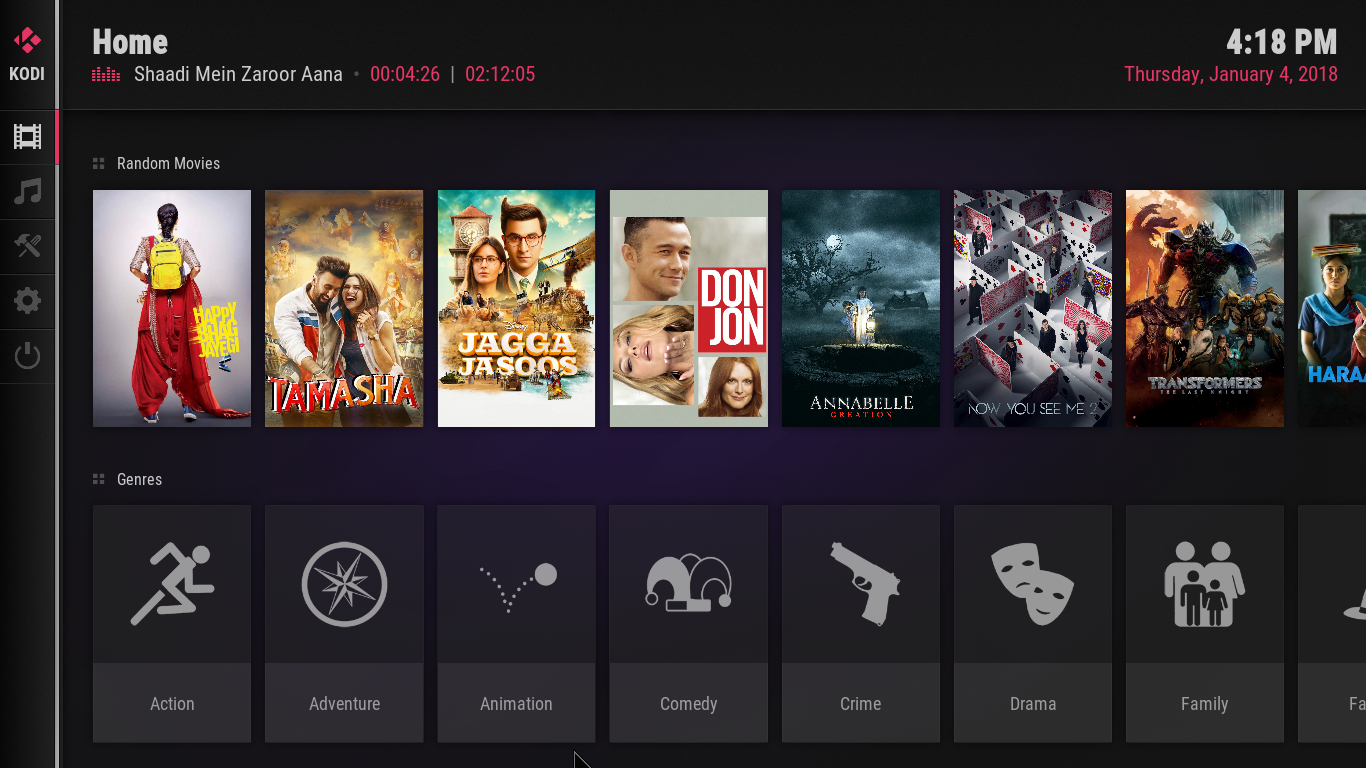 Horizon has a very clean interface with media file shown primarily and menu on the left bar for settings and customizations. All the recently added movies will be showcased on the front, you can also filter your media files by their genre depending on your mood. Horizon is also very easy to use like other of its skins. Grey with pink will be the significant colors by default.
4. Mimic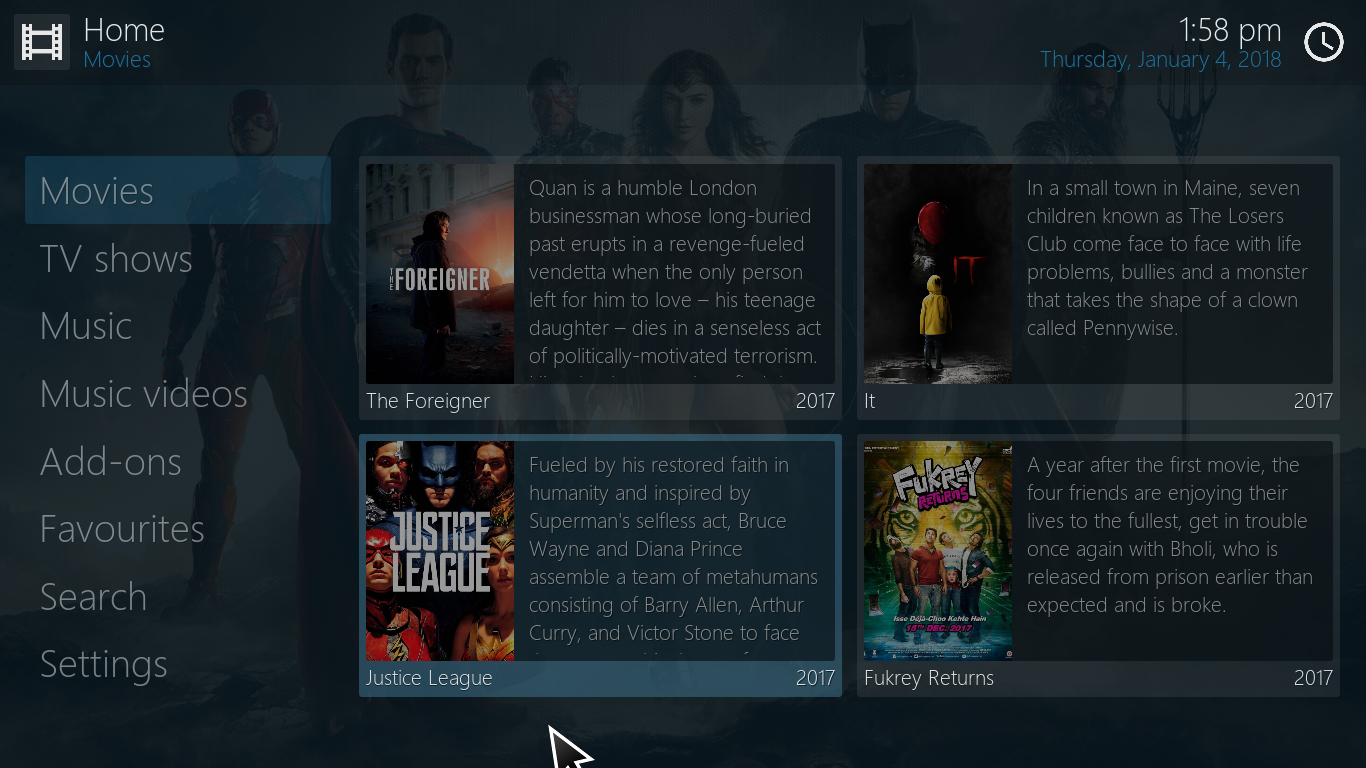 Mimic has a feature-rich interface with the use of blue color on the dominant side, although you can change from the available colors. It has a nice and bright feel and works great on all of the devices. It also has lots of customization option with touch support. With the title of media files, it also displays a summary of it with its release year.
5. Aeon Nox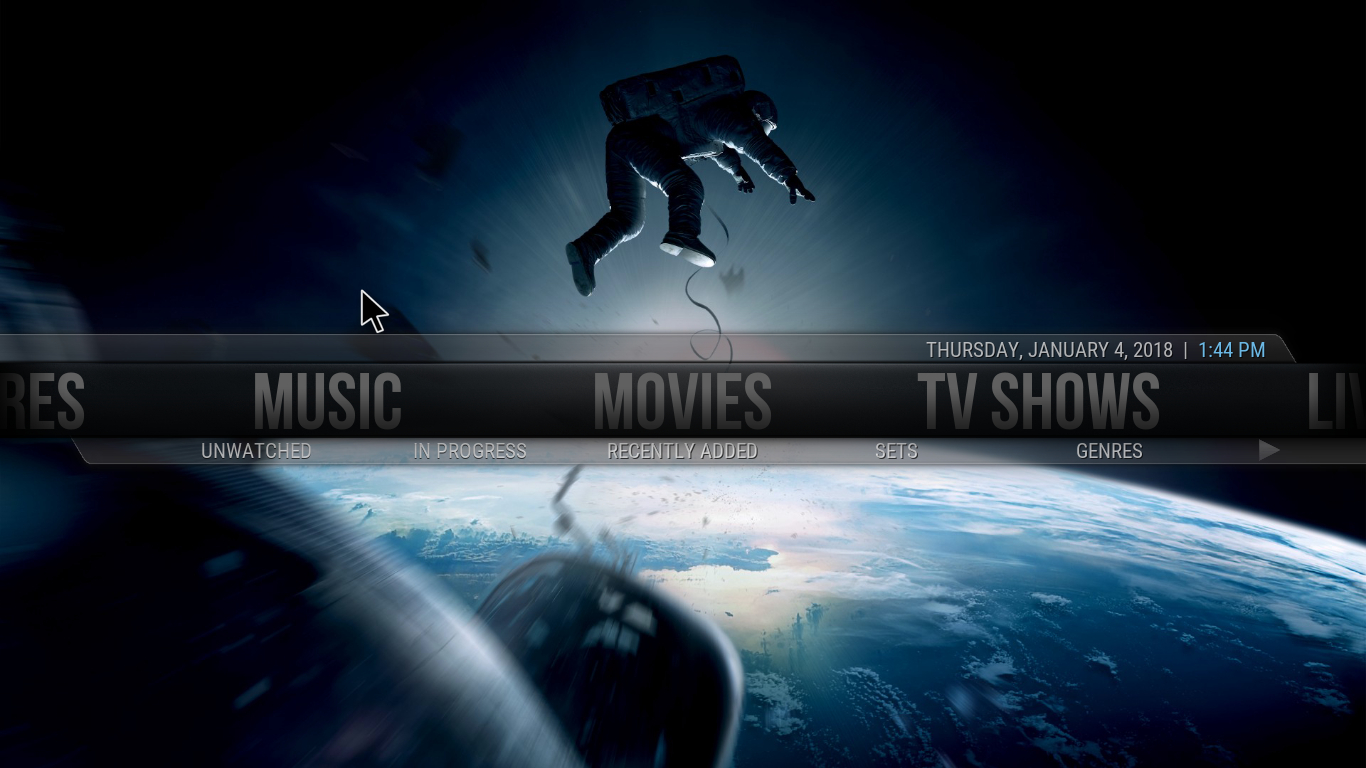 Aeon Nox has a modern look with its classic Aeon feel. The skin looks beautiful and is very lightweight and works great on all of the devices. With a wallpaper of earth in the background, it has the slider with all the system information and list of media files and menu. The skin is smooth to customize and is one the most popular amongst the Kodi users.
6. Nebula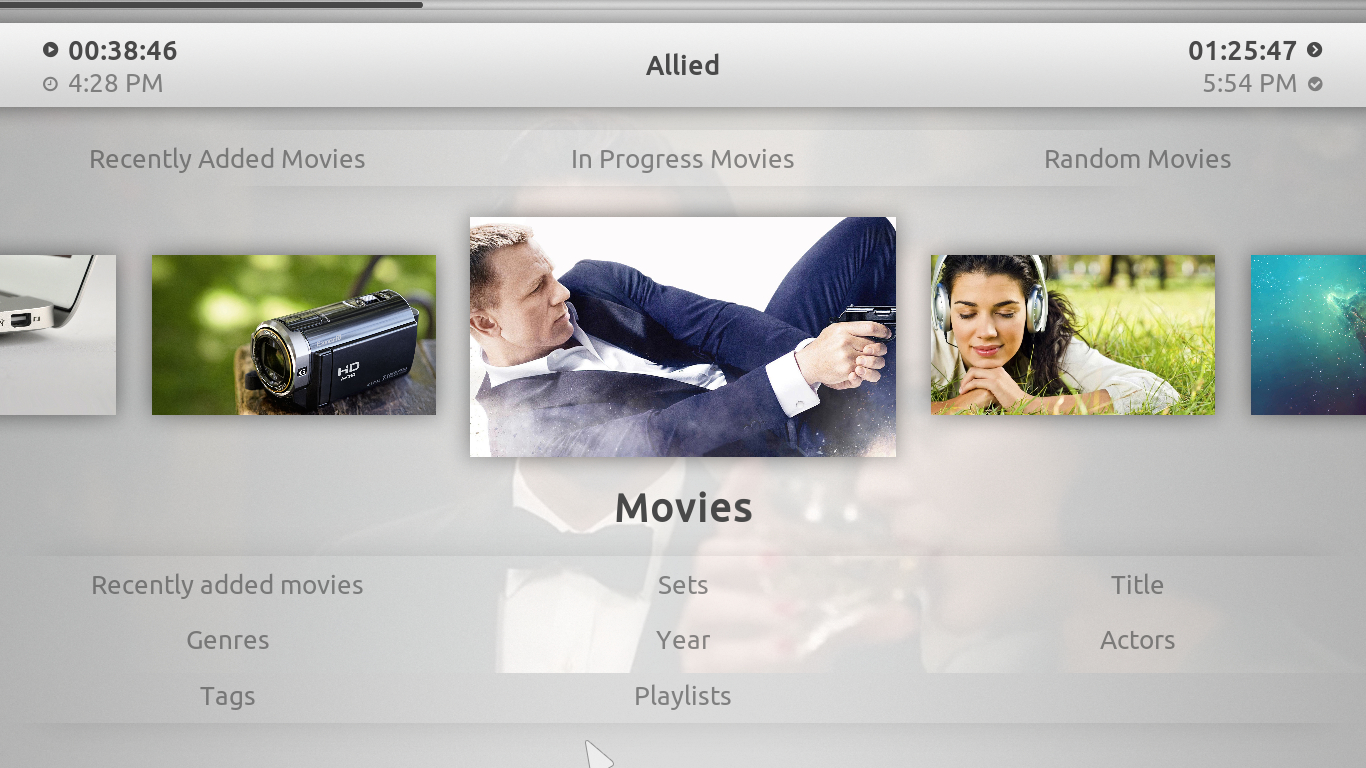 Nebula is very straightforward and offers tons of customizations options available and has lots of features. In extra, it shows fanart, Live TV/PVR, and Touch support and more. The interface is not as impressive as other with lots of options on the screen but is very efficient to use via Keyboard. The skin works great with HD TV screens
7. Chroma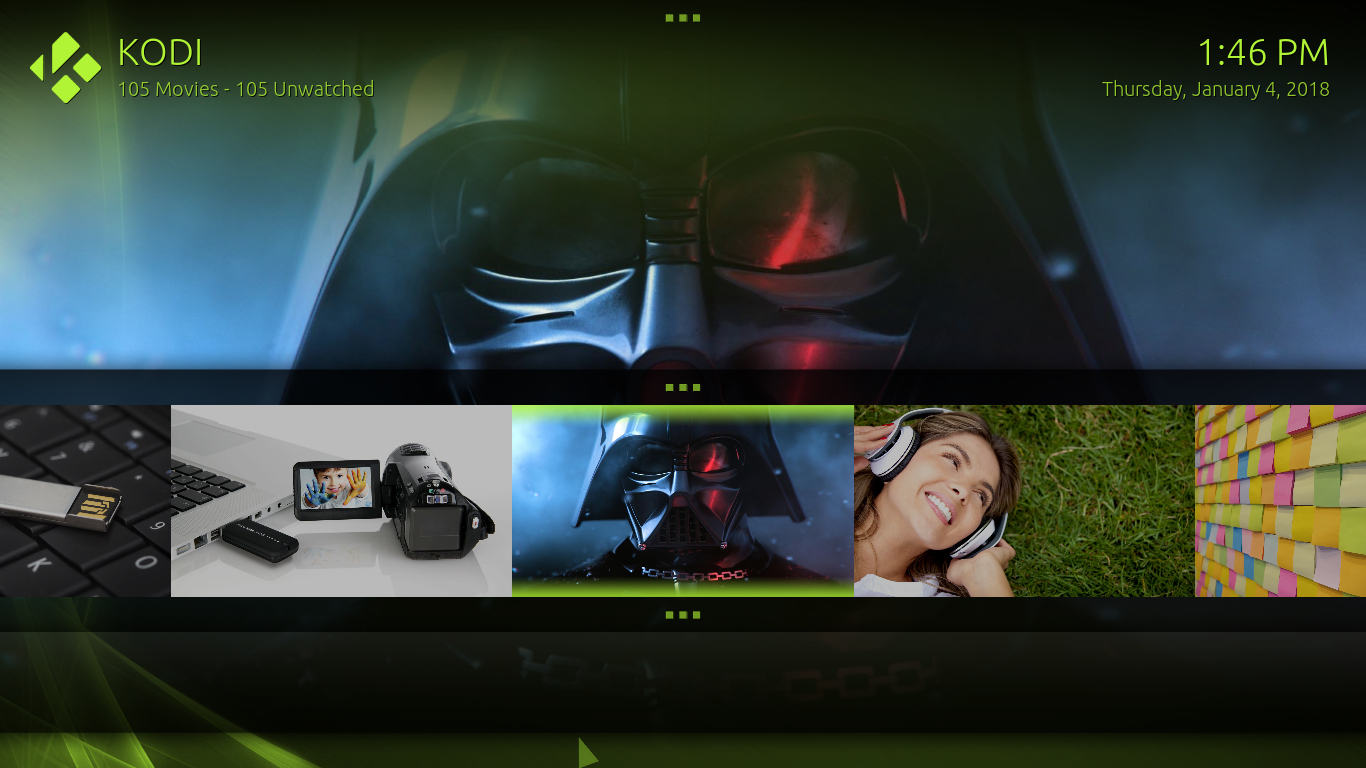 Chroma with a look of Black Glass Nova is a skin specially designed for HD-TV screens. It has a lime green and black color on the primary side. It has the horizontal menu interface with flashy images and astronomical texts. Similar to Black Glass Nova, the background image changes as cursor moves.
8. Eminence 2.0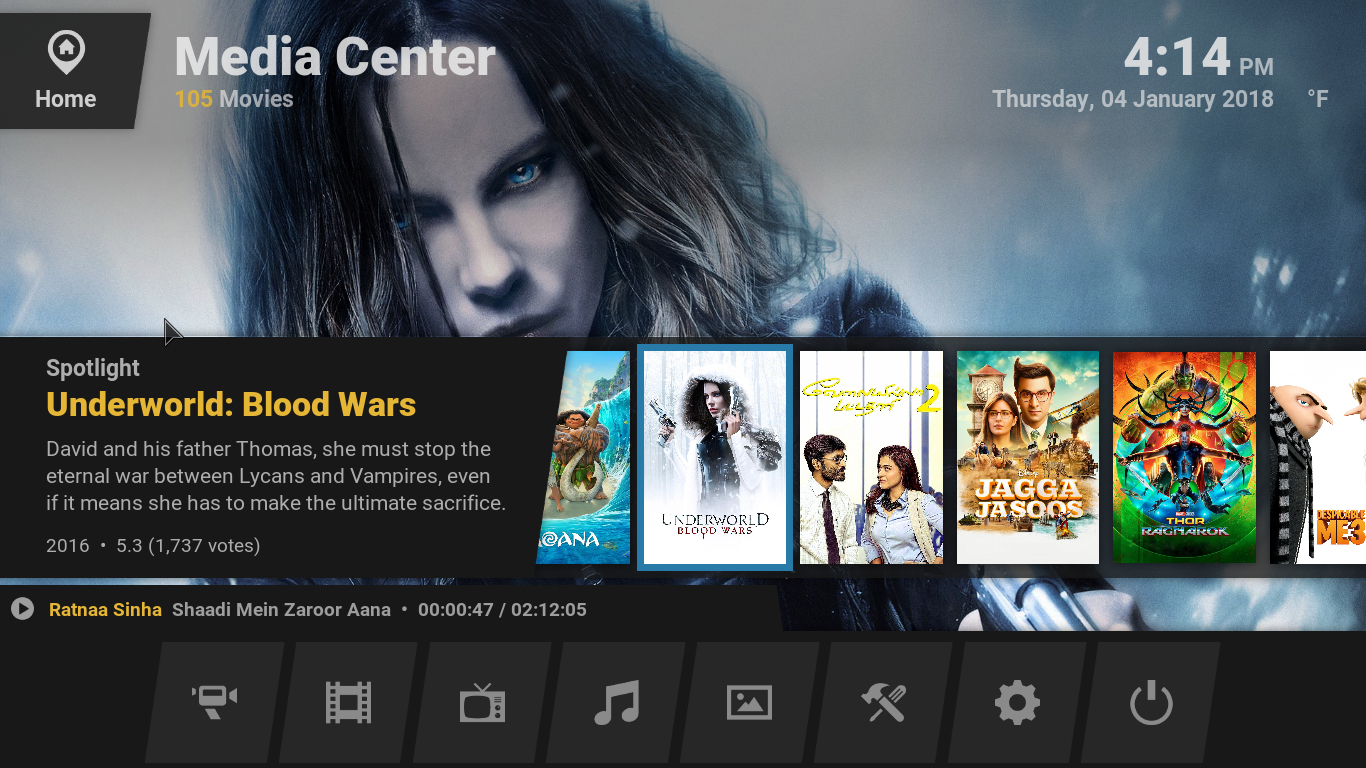 Eminence 2.0 is the updated version of its previous eminence version. The interface looks great with its main menu on the bottom and its sub-options on the screen above it. The selected file is shown with its background images with brief information on the slider. You can directly visit home by clicking on the Home option available on the top left corner. The interface is clean, comfortable to use and works great with all of the devices without lag.
9. Xperience1080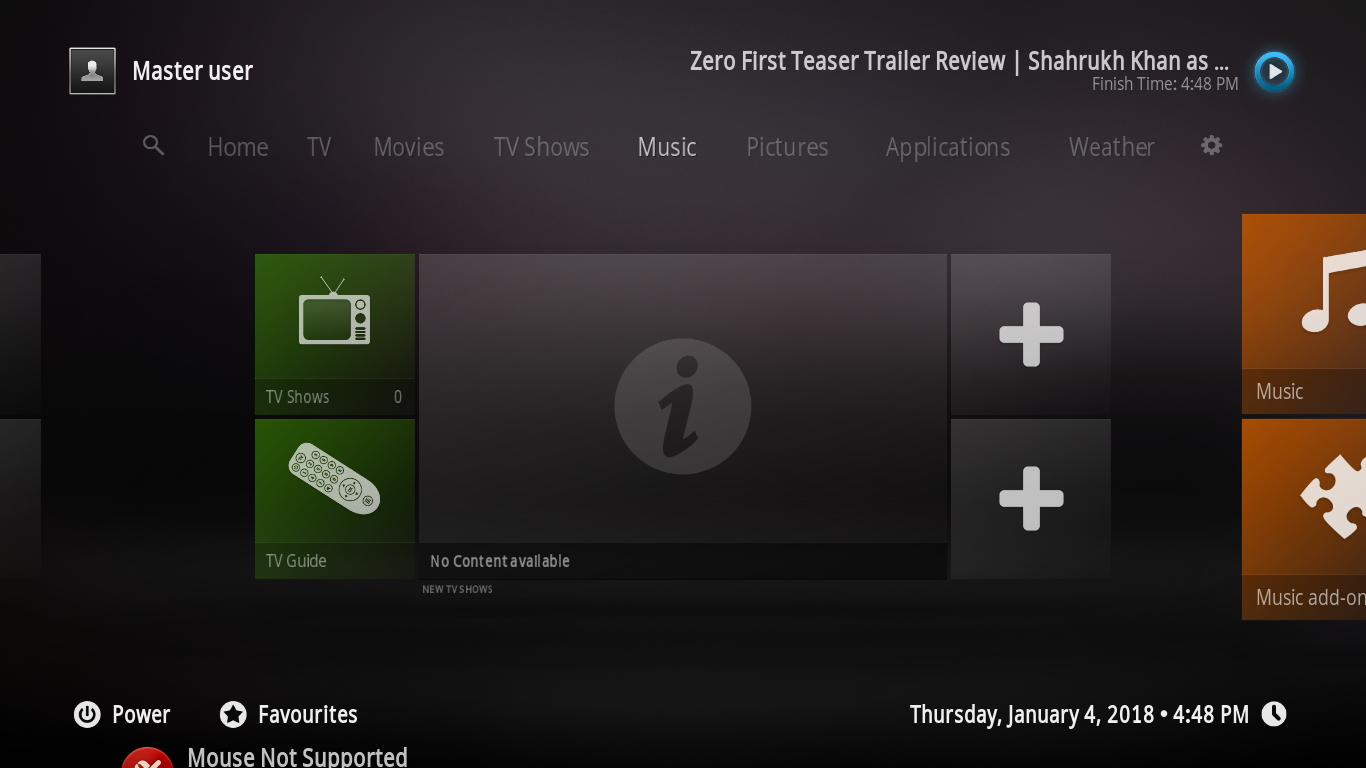 Xperience1080 is mainly for a user with touchscreen devices and can also be used using a keyboard with no support of mouse. The interface is designed in tabs and is available on screen with all the options. The option slides horizontally with its options to choose. The skin was designed with a focus on graphics quality and animations on its screens and works smooth.
10. Transparency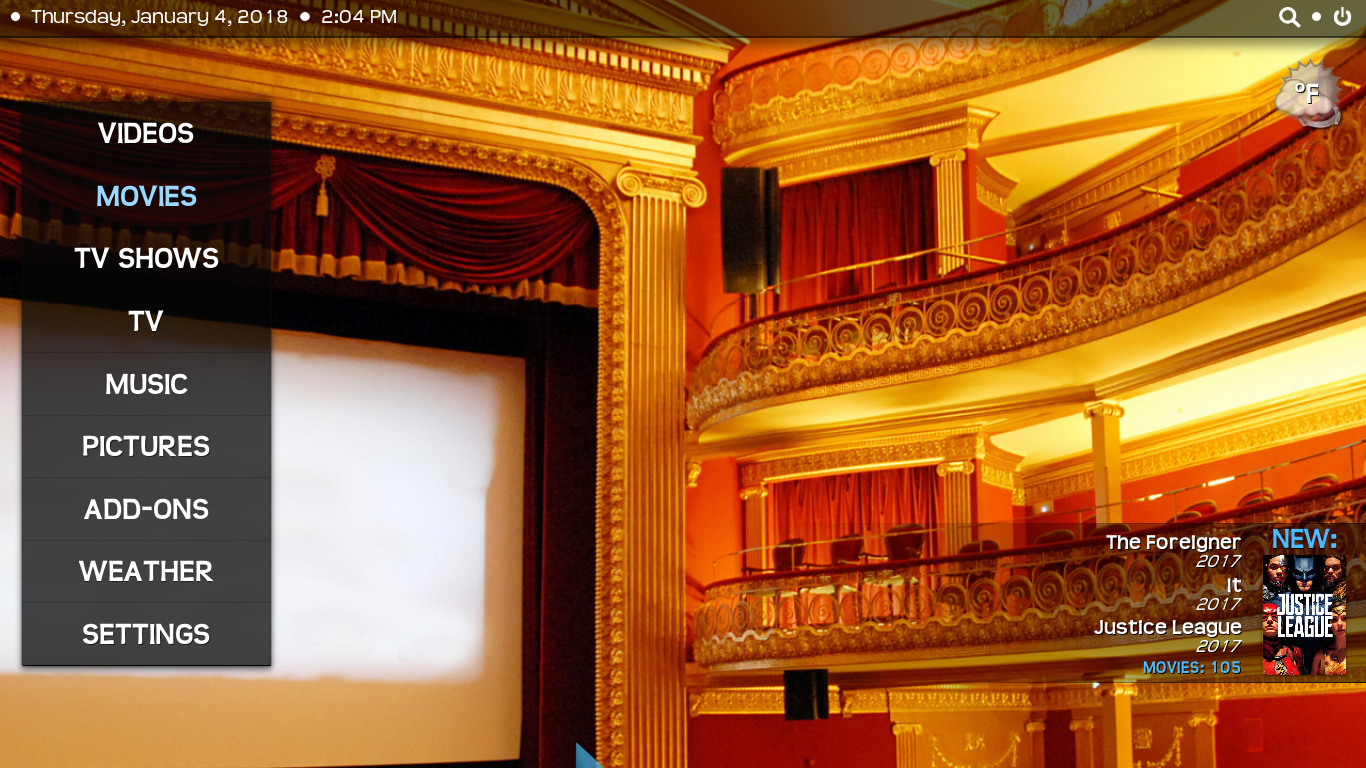 Transparency has a straightforward interface layout with all the options available on the home screen with a shortcut of recently played/currently playing a file on the bottom right corner.  It is a prevalent skin among fanart fans and showcases fanart all the time and in all views. It also supports all the latest features of Kodi and is already included in the skin to save your time hacking the XML code yourself. The player has all the option available on the Kodi and is very easy to use.
Conclusion
All the listed skins are our recommendation and best ones available on the market. All the skins are available free for download and have their unique list of feature and interface. However, if have missed any of your favorite skin, feel free to comment on the section below.