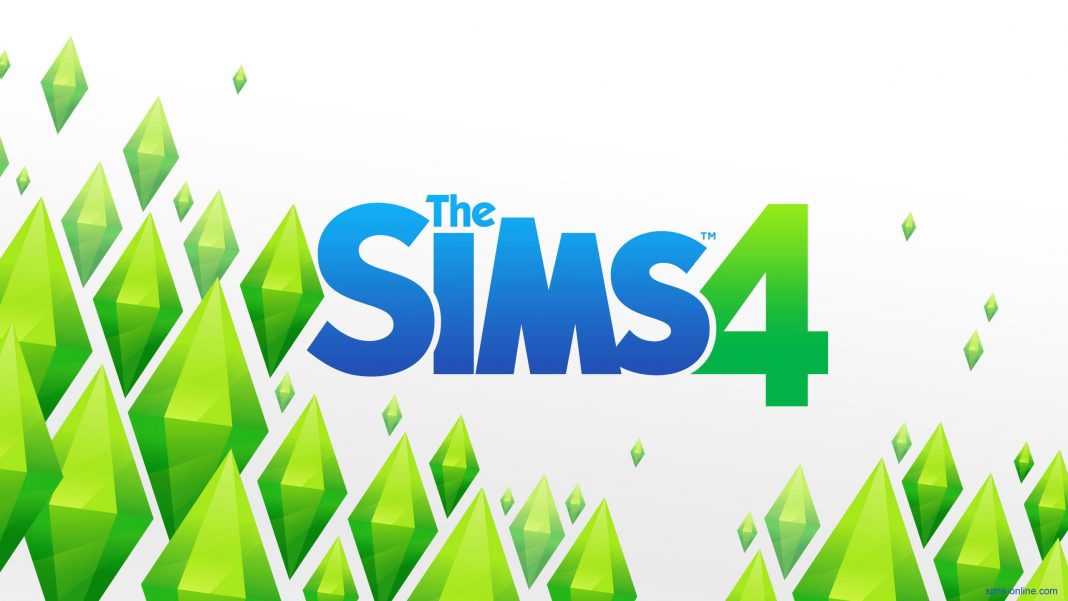 Well, as you might know, gaming is an ultimate platform, where one can go a little wild with their imaginations and explore the endless features of the Virtual world, which has been created by the user himself. The new and the latest happening trend of the gaming industry would definitely be "mods" also known as modifications. This is the new way of playing games.
What is Sims 4 Mods ?
As by using it the user can create a file to modify or add something new to their regular boring game. This is a very dynamic tool which allows hard core gamers to enter into the virtual reality of their game and add few twisted elements in it to enhance the part of the regular game. Adding mods to a game has loved by the users, and thus numerous developments have been made in them from time to time.
From the first launch of Sims 2, the users tend to get much excited about them and have been creating new mods and sharing it online. Now the Sims 4 has been dominating the gaming world, and developers love this new dynamic game, just like when every new Sims game is launched. The journey of the option to mod has been pretty dramatic, especially from Sims 2's horse riding feature, to the Sims 3's working fairy wheel option, everything has been grand and beyond our imaginations. Now with the launch of Sims 4, kind of cool new mods are on their way to be introduced to its gameplay.
It does not matter if you are regular to mods or a new user, you must need to taste the refreshing features of the Sims 4 mod, to enhance your gaming experience. So, to help out all our lovely fans of the tech world, here we are going to share some surprisingly new and exciting Sims 4 mods to enchant this dull game and convert it into something cooler and better. We recently shared Best Minecraft Mods list, you will also like it.
How to download the Sims 4 Mods in the game?
Well, don't worry if you are not too much of geeky tech nerd, but you can still enjoy the experience of the Sims 4 mods. Installing Sims 4 mods is super easy, and anyone with the necessary technical knowledge can do that. Just follow my simple steps as:
1. Simply download the mods from your browser.
2. Unzip the file and then directly drag and drop them into the folder named as "Mods", which is located in the Sims-4 folder (navigate to Documents > Electronic Arts > The Sims 4 > Mods to locate).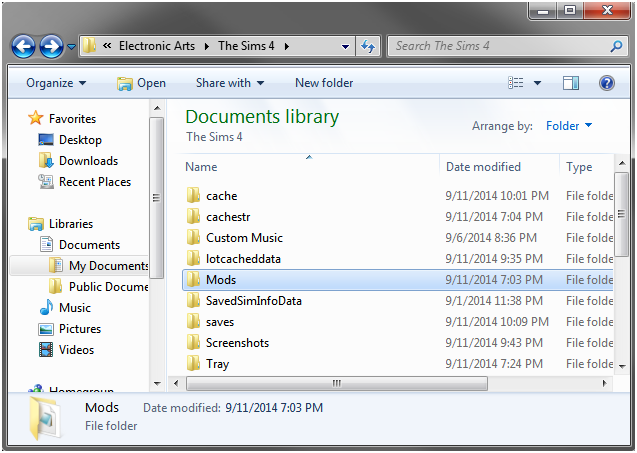 Well, that is it, and you will have your mods. Just remember that downloading few mods might get complex so don't forget to install the manual for that. The developers already test most mods, and they are safe to use, but avoid using 3rd party mods as they might are not safe for the system.
Benefits of using Sims 4 Mods:
Well, there are numerous benefits of adopting the new Sims 4 and leaving behind the old trends. Few of the benefits can be like:
There are various new mods available in the Sims 4.
The Sims 4 has new and developed technology used in it.
The Sims 4 has better features than the Sims 2&3.
It is easy to install and use the mods in Sims 4.
Best Sims 4 Mods List
So, now let's get to look at the top ten Sims 4 mods that can actually and utterly enhance your Sims 4 gaming experience.
Well, let's give some treat to the Harry Potter fans with the Harry Potter mod pack which indeed takes you to the magical works of Harry Potter.
Special Modifications-
The mod has 4 custom traits to acknowledge the magic of Harry Potter world, which further has 10 buffs which will enhance the game play even more. All the buffs are dedicated to the different Harry Potter themes, like spells, potions, and much more.
You will find a Gryffindor Sim might be going about his day and suddenly be splinted! Causing a,'+1′ tense mood. Moreover, your HufflepuffSim will get a '+2'inspired mood for being outside—which is perfect for gardening.
Sims is loaded with plenty of Hogwarts traits to enhance the buffs.
The mod has other cool features such as, Get Together icons based on things from Harry Potter like the Hogwarts houses, the dark mark, deathly Hallows symbol, etc.
It also has a name replacement mod, which is a townie and would replace all the surnames used in the game with names taken from the Harry Potter universe such as 'Weasley,' 'Lovegood,' ' 'Black,' 'Potter,' And much more
There are 444 replacement names in total.

Well, if you are a regular kind of player and always forget to save the daily progress of yourgame and have even lost your progresssome times, then my friend go for this Daily Save Mod pack.
Special Modifications-
This mod pack will automatically save your daily progress and is highly useful for forgetful persons like me.
The Sims 4 has only one slot that means it is hard to track down the mistakes if you do nothavea slight change in the game. So, here this Daily save mod pack will be the significant advantage for the players as it automatically saves your game at a set time every day.
You can cycle between seven separate slots to ensure this, and you have plenty of backups in case anything goes awry.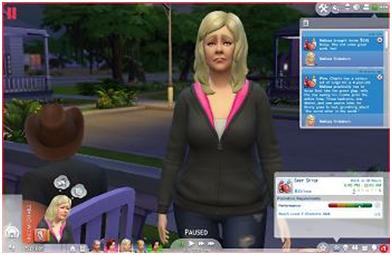 Well, this is the way of earning some quick bucks with the Teen career Sims 4 mod. This mod lets teens do full time and part time jobs. Through this mod, players can earn some money while playing the game, Plastibox recommends this mod and has developed it for core gamers.
Special Modifications-
Sometimes full-time job does not suit the player, and they can earn some money from part time odd jobs until their art does not pay off.
In this mod player can adopt the role of child care, food service and manual labouris a perfect fit for gamers, regardless of their age.
With this mod in your Sims 4 you can enable a much convenient and more productive game play, but overall it is cool to have this mod to add more to the already existing options.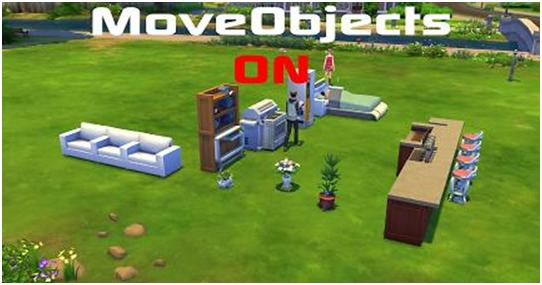 It looks like EA has re-introduced the "MoveObjectsOn Cheat mod" in the Sims 4 also. This mod has been a great friend to the decorator and builders in the Sims 3.
Special Modifications-
This mod hasallowed players to insert things in a world closer than the game itself allowed, and it was generally used to make rooms feel less spread out and cozier.
This chest has been received open handily by the Sims player. The user can enter the "bb.moveobjects" to the cheat console (Ctrl+Shift+C), and you will be good to go even without this mod installed.
This mod is very nice to move things in the game and explore the every little corner of it. The twisted mix recommends this mod and folks love this moving object mod of Sims 4 to end.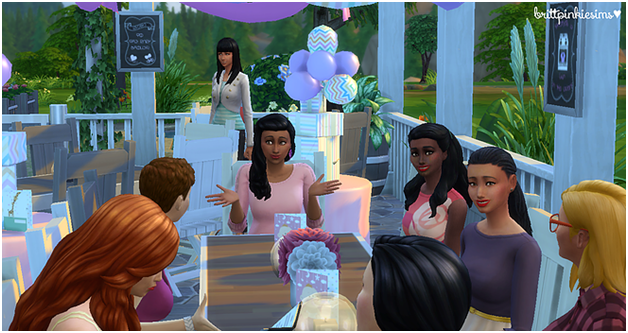 Okay, so with the Sims 4 you can do so much other things, then why to stick with the old boring games. As with the event mod in the Sims 4, you can create numerous events, apart from birthdays, wedding and house parties. You can do the following cool mods-
Special Modifications-
You can create the baby shower event for the pregnant mod.
If you are a teenager, then create fabulous prom of your dreams with this event mod.
You can also create graduation parties, bachelor party and a slumber party for the kids.
This mod has few new goals, rewards, and conversations to make it even more enjoyable. So, this mod is perfect to plan your next happening event.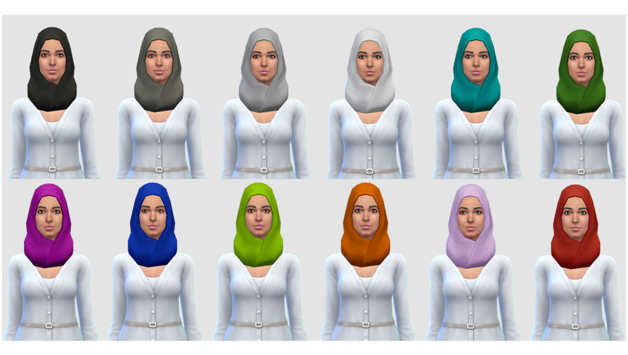 Wearing a scarf or specifically, Hijab has been stapled as a dress code for the numerous people, and they even respect it to such extents that they requested to create a mod for Hijab, and one developer paid attention to adding this feature in Sims 4. Moreover, now you can find and install this mod in your Sims 4 known as the "the Hijab Scarf by Lumia Lover."
Special Modifications-
Through this mod, the player can wear the hijab scarf while playing career modes.
It adds new kind of personal touch to the character of the player. So, it is a cool addition to Sims 4.
You can choose from various colours which are pre-installed in the mod itself.
You can also change the color of your Hijab based on the dress you choose to wear which is very realistic for gamers.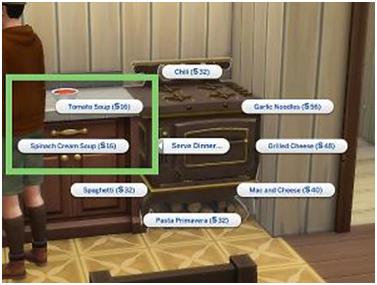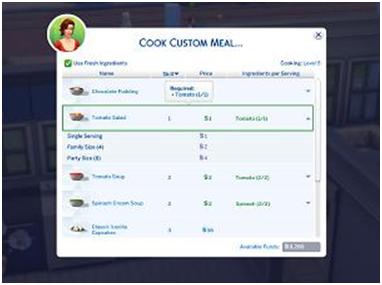 If you get little hungry while playing the game then what better way to fulfil your needs, then to add food items to the game. So, this Sims 4 tool allows users to add food items while playing the game which is very interesting for gamers.
Special Modifications-
You can add items like bread, mini pizzas, and much more to the already running game, and makes it a more realistic experience for the players.
This is very nice addition to your already Sims 4 mods collection
You can also cook custom meals, which can be anything even your favorite kitchen dish.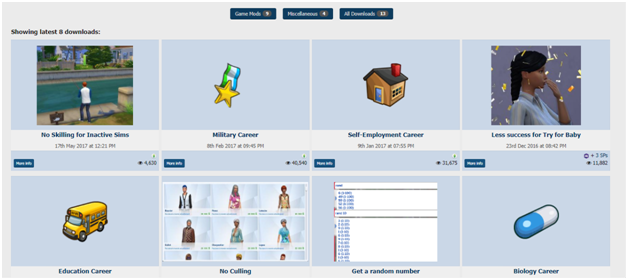 Choice your own dynamic career paths with the Sims 4 different career mods and change your career daily like you change the clothes daily. Be creative and adopt different careers daily to satisfy your all fantasies.
Special Modifications-
Neia is the one behind the creation of two custom careers- Biology and Education which are distinct and new in nature for most players.
The Biology Career includes four tracks (Pharmacy, Clinical Research, Pharmaceutical Industry, and Genetic).
The Educational Career includes three new tracks: Teaching, Library, and Administration.
You can also be a fashion designer with the three branches: Model, Designer, and Fashion Journalists. So, it is time to go little crazy with your career paths.
This is a very popular and funny Sims 4 mod with which you can add muscles and sharpen the look of your character.
Special Modifications-
Players can add fat to their character at their will.
They can make them lean which is a very cool way to get your desired physical features without even paying any visit to the gym.
You can also make your character muscular and physically attractive which is a pick for boys, who desire a muscular physique. So, you definitely need to get this mod if you want such modifications.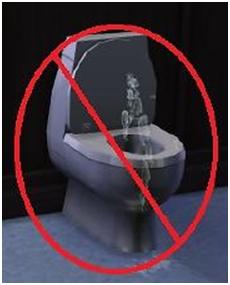 This is actually a really stupid and funny Sims 4 mod, and DrChillgood has created this modin order to make players laugh.Below are itsodd features-
Special Modifications-
This mod allows Sims 4 players to use an otherwise broken toilet to avoid wetting themselves in public.
Well, this just a simple toilet malfunction mod, but when your game's character tries to repair it, lookscool.
You can add this mod for adding instant fun and enjoyment to your game.
Conclusion:
So, here you go with the "10 best Sims 4 mods" that would definitely enhance your gaming experience and will help you enlighten a real world of games. So, download these cool Sims 4 mods and add a realistic and joyful touch with Sims virtual world. Happy Modding!