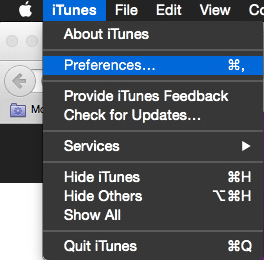 If you are getting an error when you trying to connect to itunes store. Do not worry Here i will share with you how to fix " cannot connect to itunes store error on your iphone. Sometimes its happen due to some reasons like IOS settings, WiFi, Internet and network connection problems. You can fix very easily in your device. Before begin this process you need to check few things like internet connectivity and make sure that you have latest version of operating system on your device. It is a very small bug, you can overcome this problem very easily. Just have a look here you will get to know about how to fix cannot connect to itunes store error on iphone/ipad/ipod.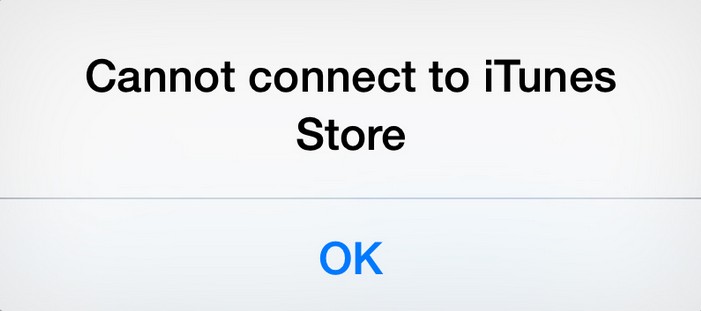 Also Check :
Fix Cannot connect to iTunes store
Enable and Disable iTunes Parental Control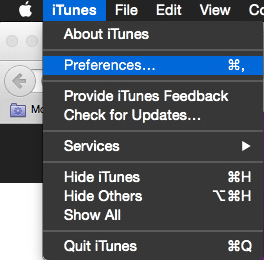 First you need to launch itunes on your iPhone then go to preferences.
Next go to parental control tab – you have to disable to iTunes store and allow access to itunes store.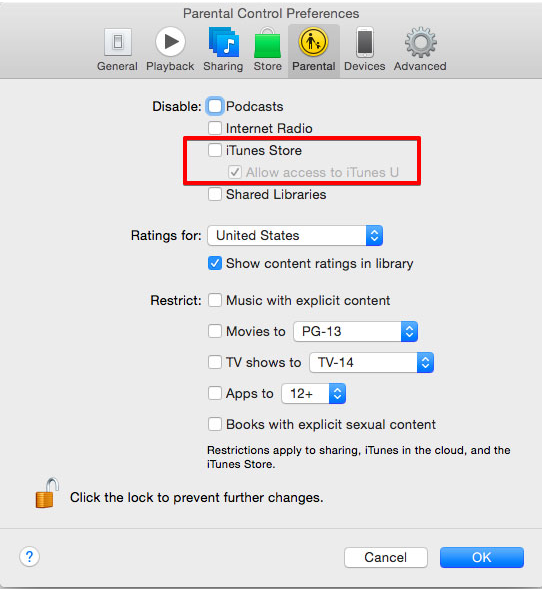 Now you can quite from itunes. Now you have to relaunch itunes and you will get message like you directly to itunes you without any problem. Just head back to parental control and enable allow access to itunes U. Now you can connect itunes store to your iphone with out any tension.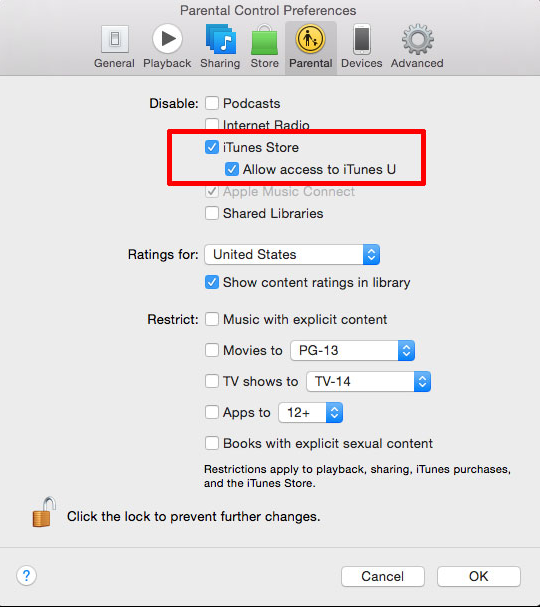 2. Switch WiFi 3G network and restart your connection
Now you need to Switch to 3G network
Exist from App store or itunes app
Now you have to open app store or itunes app again on your iphone
3. The data – change workaround
simple go to settings – general – time and date
Now you can change set automatically turn on
you have to exit itunes and app store and restart again
4. Software Update
Make sure that your device is up to update or not. otherwise just go to settings- general – software update .
Just once check that your version of mac OS X is up to date or not
And also check that your itunes and safari are updated to their new version
5. Troubleshoot Problems on Windows
Just once check that you have latest version of itunes
If the itunes store shows empty and it will display the words of itunes store, Resolve conflict between software that monitors internet traffic and apple software.
Make sure that you do not have any network connectivity issues
If you need to configure windows to allow itunes to access the itunes store. After that follow the below instructions
It can support multiple platforms like windows XP, Windows Vista, window 7/window 8/window 10
First you need to navigate to the host files at C:\WINDOWS\SYSTEM32\DRIVES\ETC.
Now you have to choose host file. There must be have a duplicate of the hosts file like "Copy of hosts" (Windows XP), "hosts-copy" (Windows7/8/10, windows vista)
Simple drag the original hosts file on your desktop
Now just right click the duplicate file and select open file. If you are promoted to select program and would you like to open file then double click the notepad.
When it opens, select edit > select all
Select edit> delete
Select file> save
Now you need to close the notepad.
Just right click the duplicate file and select rename from the pop-up menu
you need to enter hosts and click on enter option
now you have to restart you computer
Now try to connect to the itunes store
These are best solutions to solve cannot connect itunes store issue. Just try it out which one is working on your iPhone. Before applying any method just once checked out you have a good internet connection on your mobile. Otherwise you will get trouble. I hope this article is useful for you.