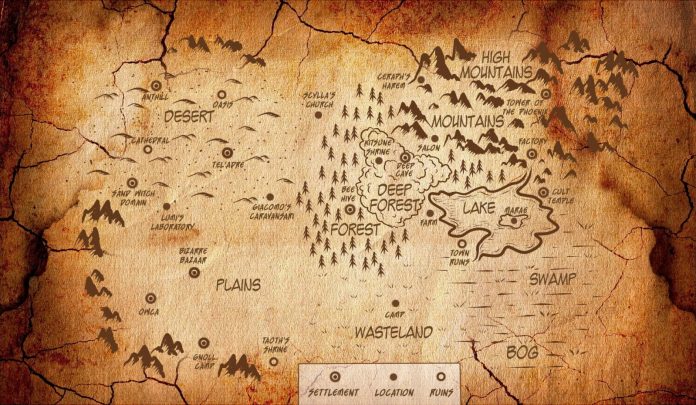 After the high tech gaming consoles like PlayStation and Xbox came into play, we prefer to play fewer games like Corruption of Champions. Now, What Corruption of Champions games are like? These are text-based flash games based on browser and limited OS support but unfortunately are out of the league now. Furthermore, we rarely come across games like these and another reason being that lewd games are hard to discover.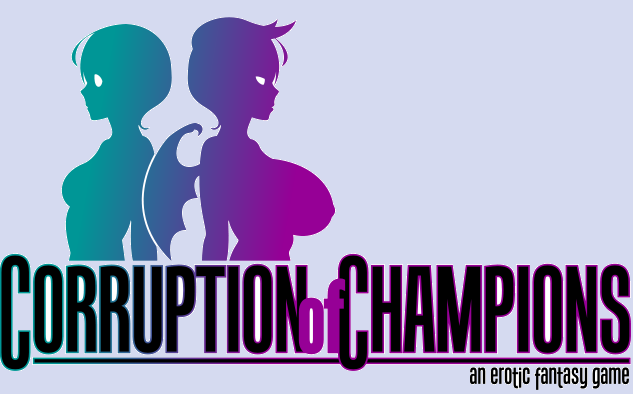 However, for our users who are still looking for similar games to Corruption of Champions, we have discovered few of them on our list for those gaming maniacs.
8 Best Games like Corruption of Champions
This section covers the list of games which curates various Corruption of Champions games alternatives and has similarity in their genre, theme and few other aspects. As we know most of these games are browser-based text erotic games with some of its unique elements to make it enjoyable. However, you can discover more about each of these games in the information given below.
You may also like: 
Kingdom of Loathing is the game for them who want the same adventure like Corruption of Champions but without sex. This game is the best example for you for such text-based flash games. Although if you remember the stickman, right and if you do not this game is going to remind you of him.

However, the game starts with the basic stuff to choose and frame your character from the limited options. You will need to kick start that by selecting a gender at first and then a role from the given six classes. The classes in the games include Seal Clubber, Turtle Tamer, Sauceror, Disco Bandit, Accordion Theif, and Pastamaker. You can now begin playing anytime by entering your name.
Upon playing some of its session, Kingdom of Loathing was found to be more of funny RPG game than a sexual one. In it, the whole Kingdom is formed using the comical elements and can be explored using text-based commands. The gameplay consists of fighting monsters, loot stuff and proceeds in the manner to finish the game. This game quite suitably falls into the category of Corruption of Champions alternatives because of repeating features.
Compatible with: Browser
Carnal Souls is one of the most popular alternative for games like Corruption of Champions and is for the people who loved playing CoC. The game invloves a lot of sexual content and is a similar text based RPG game just like Corruption of Champions.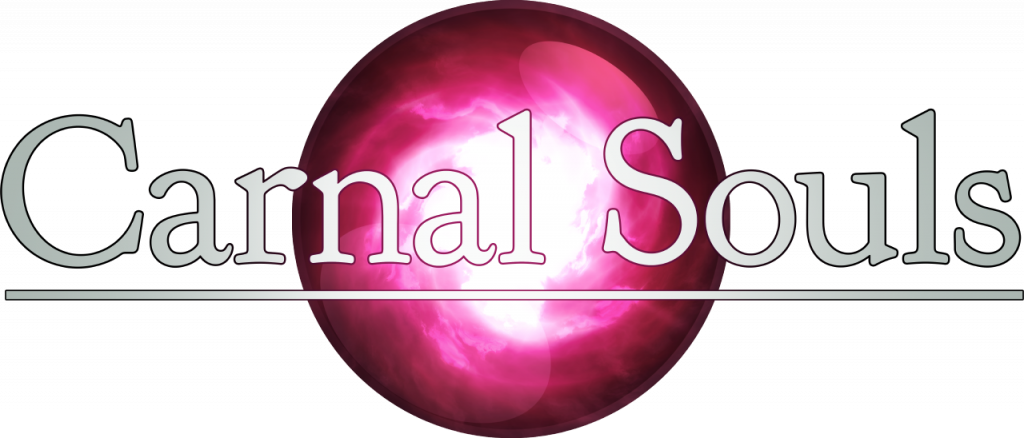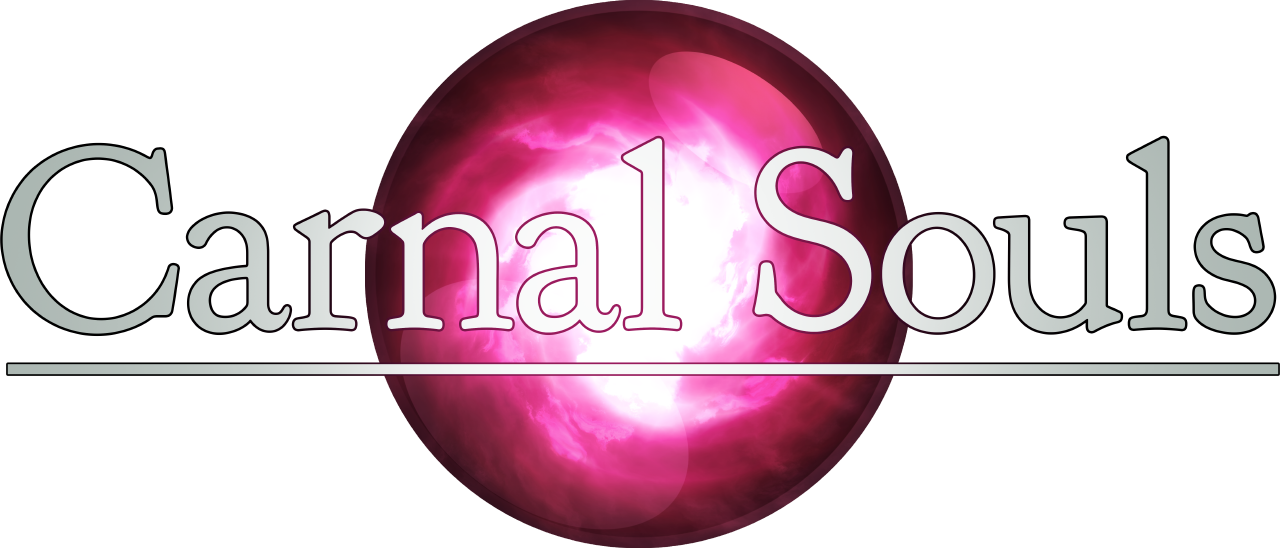 The most exciting thing about the game is that you have complete control of customization from its appearance to every single detail of it. Moreover, you also have few combat modes and more things to remind you of Witcher Series apart from the sexy stuff it includes. Another fascinating thing is its various characteristics along with the astonishing storyline and investigation work in the game.
The Carnal Souls is available in both demo, as well as alpha versions on its site and thus, follow every single trait of RPG's correctly. Its turn based gameplay keeps you engaged with the bosses and your other enemies, with that you also get to explore much sexy stuff. You can also choose to seduce the demons and continue in the same direction.
Compatible with: Browser
Flexibal Survival, a game developed by Nuku Velente has made this game quite similar to the games like Corruption of Champions and is surely one of the great alternative to it. The Flexible Survival faals perfectly in the category of text-based flash games.

The gameplay works on an annihilation scene to show outbreaking of a virus and the conditions stimulated by it. Like other games similar to the Corruption of Champions, here also you will see the same recurring elements of combats and role play. Also, the most exciting thing I liked about it was you also get to choose the world apart from the character customizations.
Furthermore, the whole motive of the game is to survive and keep yourself sane until the military comes to rescue you. Also, apart from the adult content, you may also witness the feel of the sandbox in the game.
Compatible OS: Windows, Linux, Apple
Trials in Tainted Space, similar game to Corruption of Champions and also developed by the same company called Fenoxo and team as CoC. Also, this is the most played text based RPG game after CoC.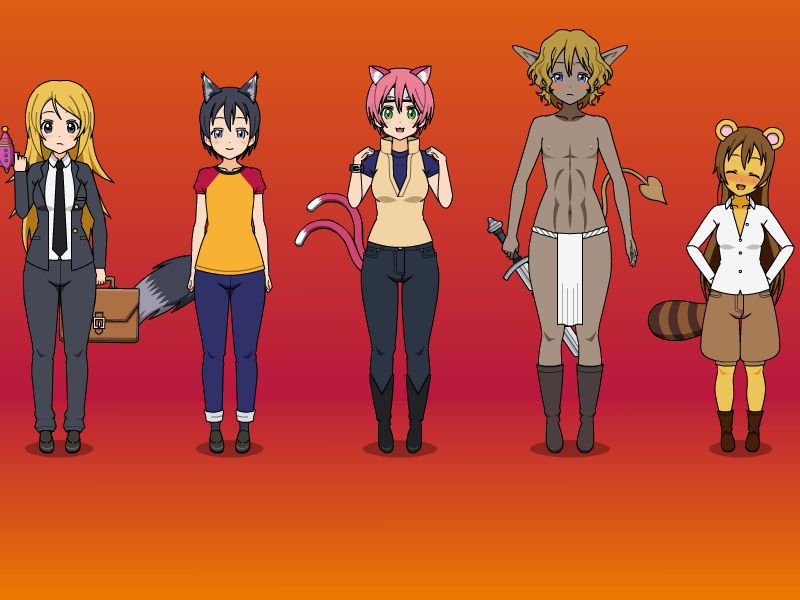 TITS is popularly known for its erotic and sexy content like CoC. In this, you can easily customize and thus provides more power than our top spot holder the Kingdom of Loathing. Its gameplay is all about the adventure and exploration and finding new characters in the game while you explore. The whole game is based on the interaction and sex. The game begins with a left wrecked ship left by his/her father and sets out to gain more money and power in the world.
The whole scenario of the game is to keep the play high on lust by maintaining the balance of both exotic and erotic stuff. Trials and Tainted Space is the game full of passion and sex and for the users looking for the game similar to CoC.
Compatible with: Browser, Windows
Free Cities is the popular game whose developer is still unknown. You can try this game from tab given below. This game is based on slavery and is on the most erotic games found to be similar to Corruption of Champions.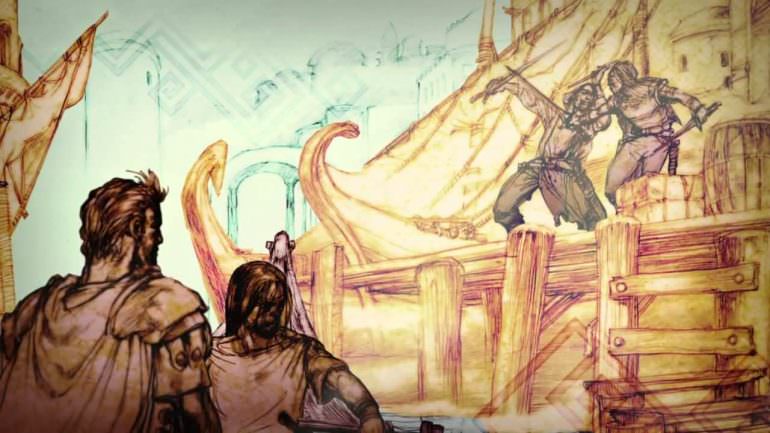 Free Cities is found to be different and includes tasks like buying, selling, training, and slavery which thus gives the player some ultimate power in the game. However, the most disappointing thing I found in the game is not to introduce any customization or transformations for the character. Although, they have tried their best to keep the salve fetish real and you will find it quite exciting.
You will also find many elements related to slavery-like sex without consent and other related things. However, sadly you may find some bugs, unlike other similar games.
Compatible with: Browser
6. Fall of Eden
Again, the Fall of Eden is the one of the popular erotic game developed by the developer team Fenoxo like Corruption of Champions. The whole game is based on supernatural theme with demons and pimps in its plot.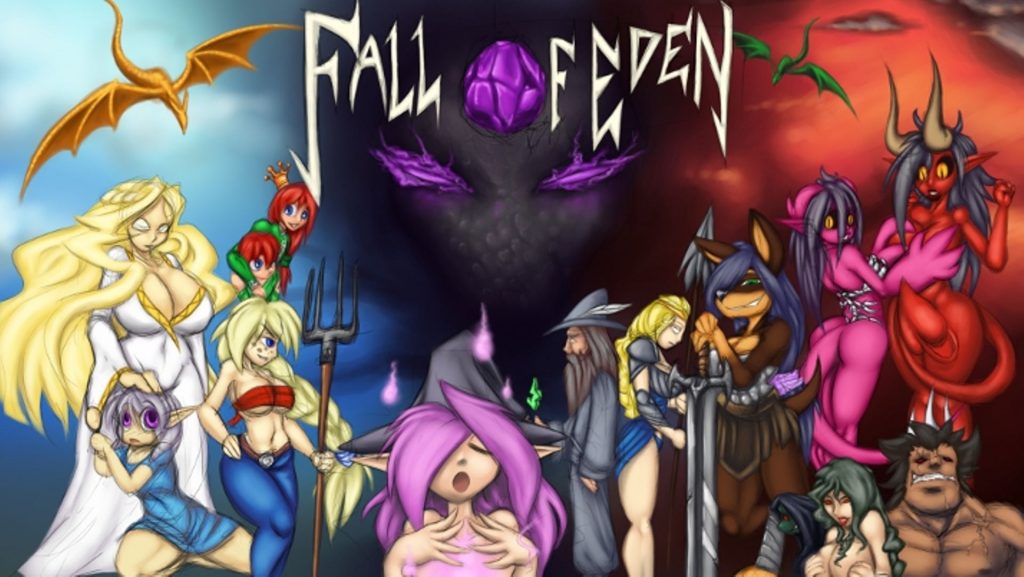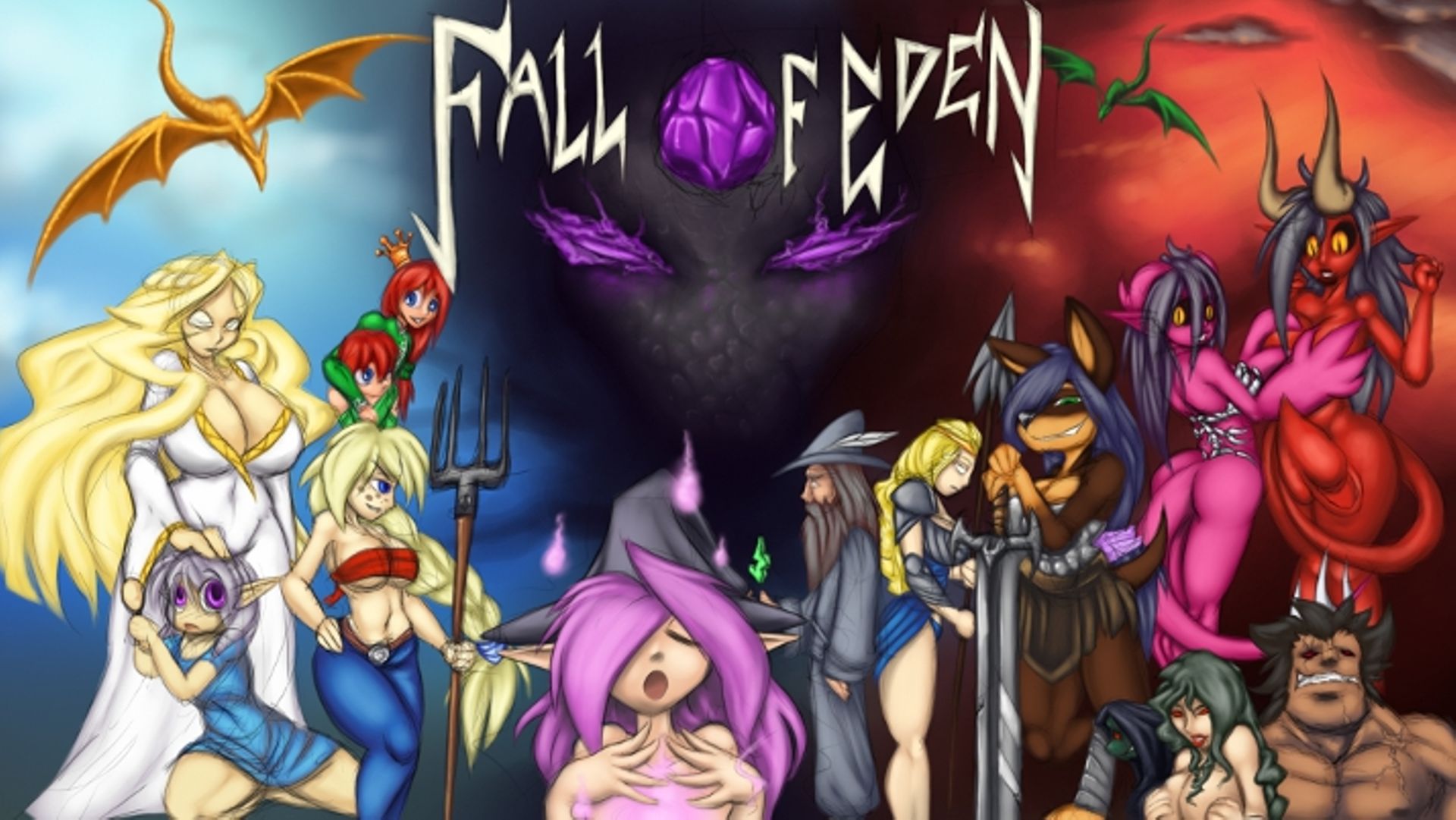 Its gameplay starts with exploring an abandoned house of the neighborhood, and you accidentally open up a portal between the wicked world and earth. Then, a demon queen name Uru tries to attract you, but instead, you will need to interact with a goddess queen named Aria to survive. Later, you get lost in the world of Eden, and you got to explore to get out of it. The game has lots of interaction and exploration massively.
So before the game starts, you get an option to choose your character which you can customize accordingly. Moreover, Fall of Eden is a favorite game in the list of alternatives to Corruption of Champions and thus makes a secure entry in the list.
Compatible with: Browser
The Poor Whore, a game not based on browser which makes it different from the restof the games. This indeed is a text based game but you will have to download its file to play from the play button mentioned below.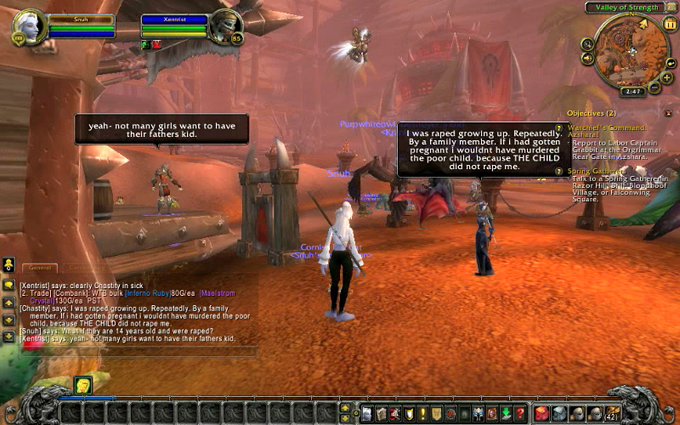 Its gameplay is no different and has lots of exploring and interaction with its new characters in the game to proceed. The game is an essential RPG with first-person aspects. However, the game consists of no validated artwork or extra features but is withheld from lots of others works.
In our list alternatives Corruption of Champions, we found The Poor Whore to be the most specific game of all. The game consists of middle-aged fantasy where you have to roam around the town and get hired in a brothel. You also get various character customization in the game.
Compatible OS: Windows
Gift of Phallius 2 is the last choice in our list of alternative game to Corruption of Champions is the second part of the Gift of Phallius: Key to Eternity. This is not a browser-based game like most of them on the list so you will need to download either its multimedia or text only version.
So its gameplay starts with a role of 14-year-old girl princess Dalia who is living in a place, and I found the game to be incredibly erotic text-based RPG. However, you have got only few option of customization, and you will have to proceed with what you have already chosen. One of the scenes in the game is where you meet a guard and finally have sex, and the entire game goes around it in various chapters.
The game is an excellent alternative to games like Corruption of Champions, and you will love it if you love middle-aged games.
Compatible OS: Windows
Conclusion
With this list of text-based erotic games, these are the best alternatives to games like Corruption of Champions. So if had fun to play Corruption of Champions, you can check out these erotic RPGs, then you can try them out right away. We hope you will love the games we have listed. You can also share your favorite games like CoC if we have missed any in the comments below and we will include it in our list.