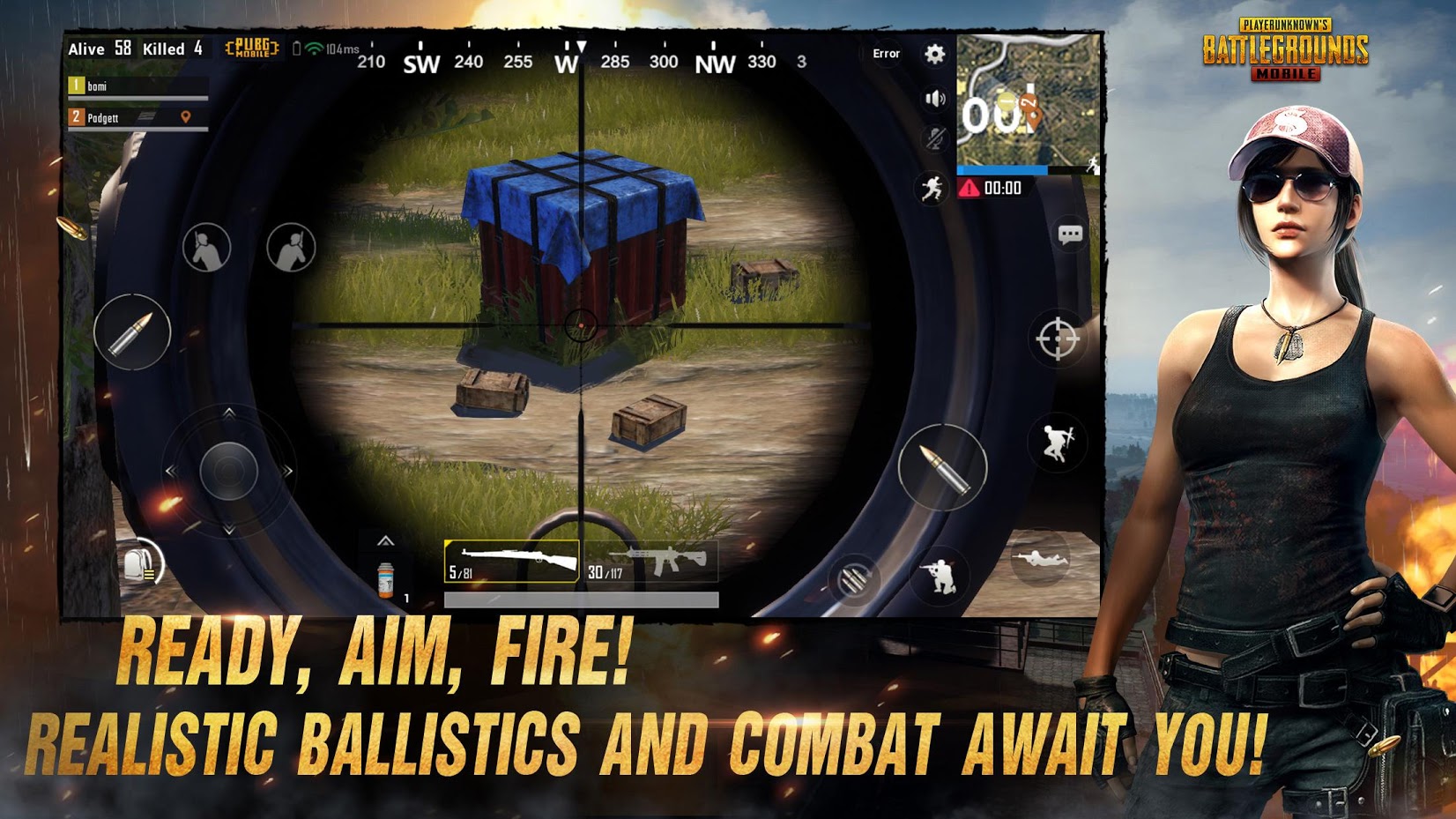 PUBG aka player unknown battleground is currently the most played game online. The extreme survival challenge makes it one unique game to play. Its recent released for mobile platform on Android and iOS make it be on the list of most trending games of 2018. PUBG was earlier available for PC only and few months back it was launched for Android and iOS. People specially youth all over the world went crazy for this game.
PUBG is good on mobile, but the real battle experience that you can get on a PC is still to be found on its mobile version.
PUBG requires a high-end desktop with a decent graphic card. The mobile version, on the other hand, is made for low-end devices so that it can run smoothly on a smartphone. Gamers try to run the PUBG mobile PC with the help of an Android emulators like Bluestack and Nox but they have some limitations which do not let the player get the real gameplay experience that PUBG can offer. Tencent, which is the creator of this game has launched the official version that is designed primarily for PUBG mobile emulation on PC – Tencent Gaming Buddy.
Play PUBG On Low-end PC – Tencent Gaming Buddy Emulator
The new PUBG mobile emulator will let the user enjoy PUBG mobile version on their PC. As the mobile version has low system requirements, you can play even on low-end PC with this emulator. The graphics are not as good as the original PC version, but it is not bad either. The gameplay is excellent and with the controls, it offers you can get the ultimate experience of online gaming.
Other Benefits of PUBG Mobile Emulator
Bigger Screen and Longer Duration Gameplay: On Mobile, its obvious that you will be getting calls, messages that will disturb your game. On PC, you need not to worry about it. Also, mobile screen is small in size in comparison to PC. Another factor is battery, mobile battery usually drain in some games. Such factor will not effect on PC.
Precise : You will have more precise operation control on PC due to large screen, easy control with mouse and keyboards.
PUBG Mobile Emulator – Use Official Emulator to Play PUBG Mobile on PC
Here we explain to you how to install PUBG mobile emulator on your windows PC. Follow the steps below to know the complete method to play PUBG mobile on your computer.
First, Download PUBG Mobile Emulator from the link given below.
2. Install the Tencent Gaming Buddy file on your Windows PC.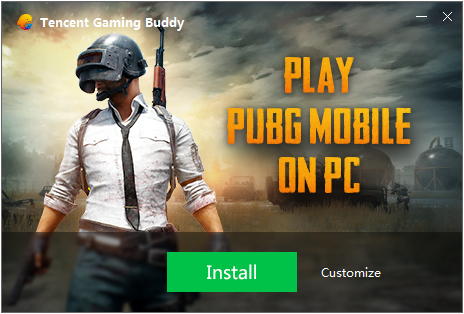 3. Open Tencent Gaming Buddy, make sure you have an active internet connection to proceed further.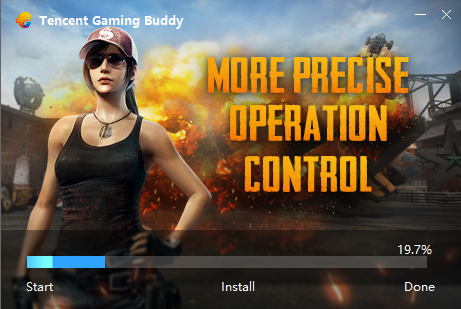 4. It will download some files to complete the setup.
5. Next, it will download the game file.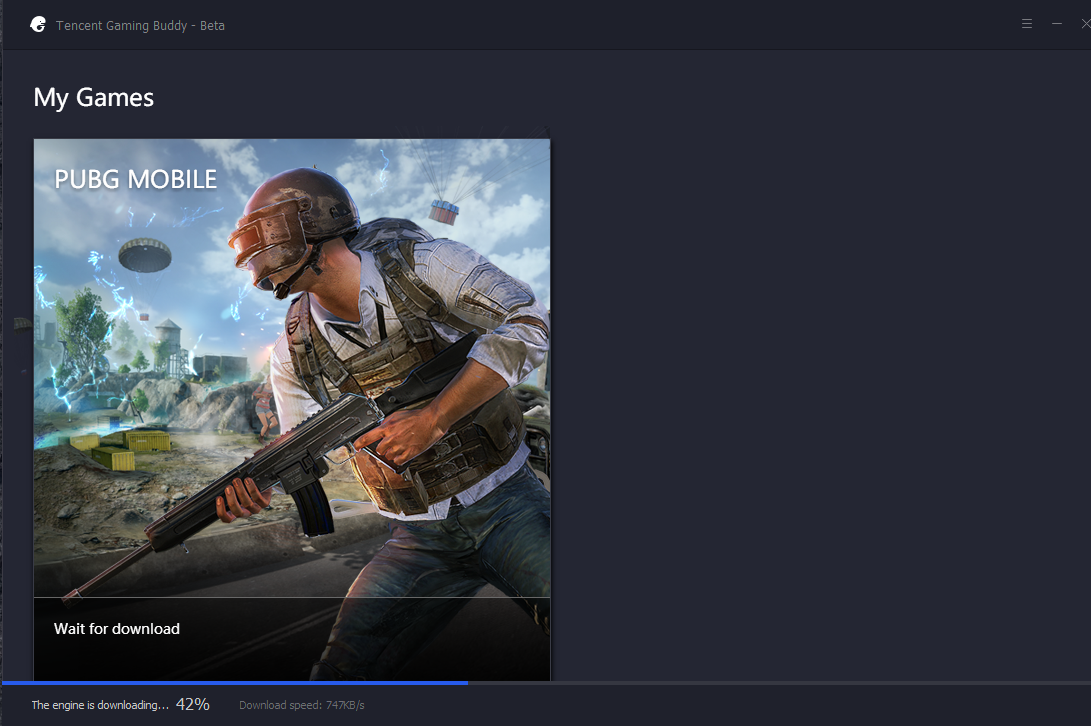 6. After the game has finished downloading and installing, Choose the graphics quality that you want to play on.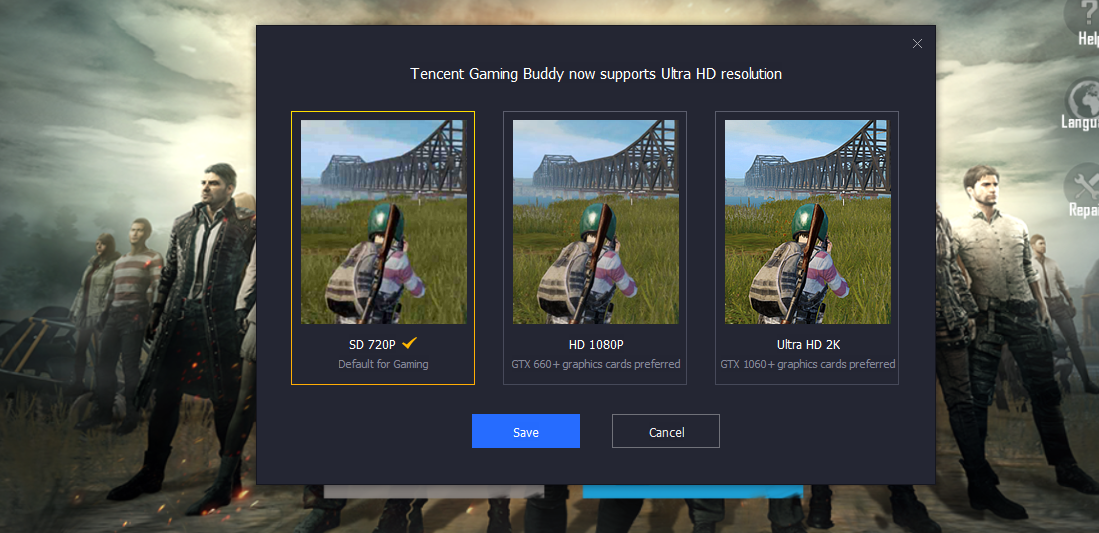 7. Go to the menu button on the top right corner and click on settings. Here set the parameters depending on your PC configuration.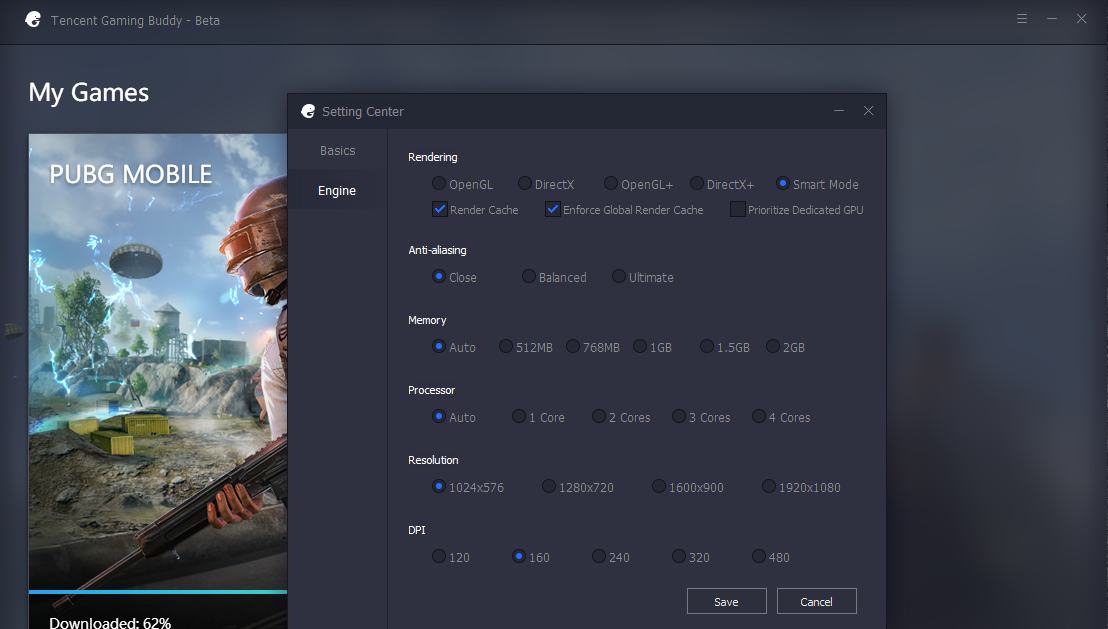 8. All Set, Enjoy the game!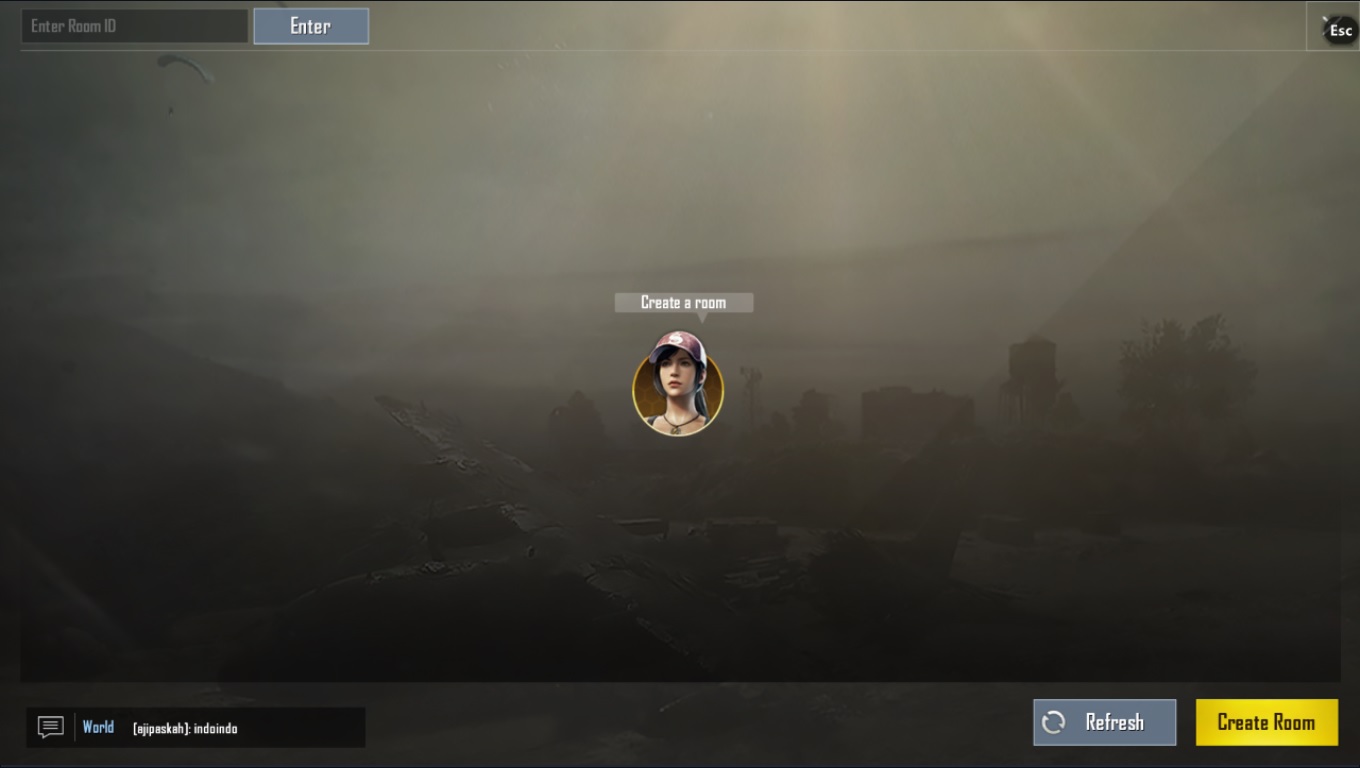 As the official PUBG mobile emulator has been released, you no longer have to use other Android emulators like NOX or Bluestacks. Other gaming consoles also have emulators that enable a user to play the games on some other platform like Playstation emulator, GameCube emulator etc. During our testing, the gameplay was smooth and did not show any lag whatsoever.
Overall, playing on PC over mobile has its own benefits that we discussed like large screen, precise game play and other. If we talk about the particular emulator, then its really good, you have control customization and you feel it like as same as mobile. No lag and good graphics.
Beside portability, I will prefer the emulator over real mobile version. The other issue that we found is when you are playing on emulator, you can not paired with other friends or team on mobile. You can only pair with your fellow emulator mates or play solo.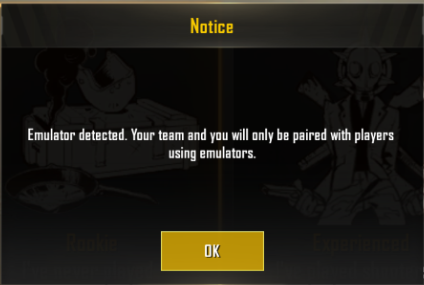 Initially, when you start playing the game on emulator, you have some troubles with the controls. But you can press Esc keep and check and customise controls according to your need. You will have the habit of the controls after you play 2-3 games.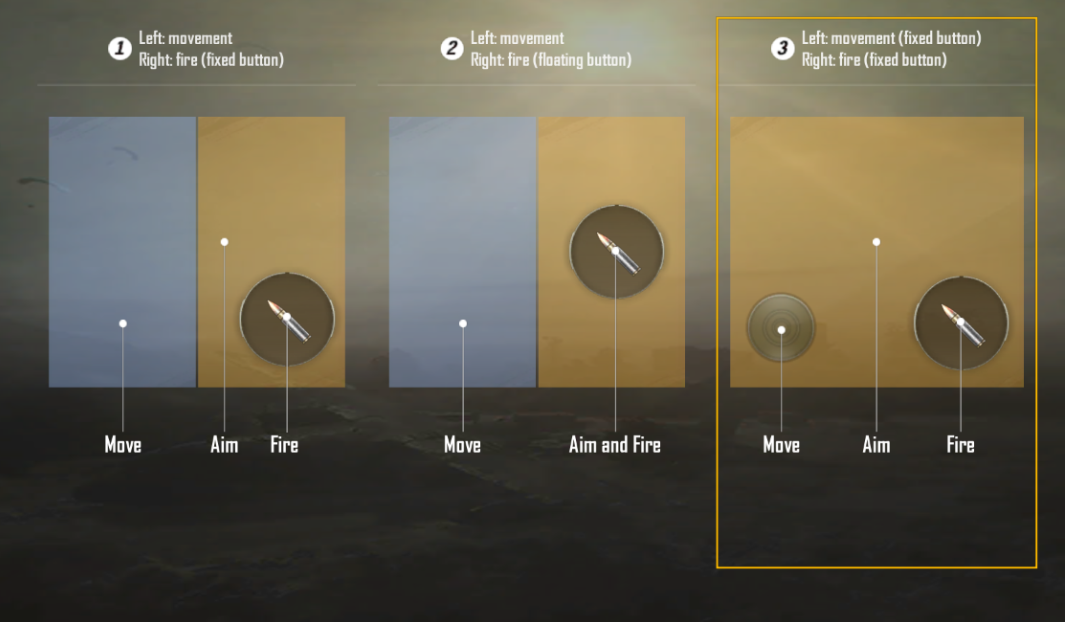 Other layout customization and vehicle control options is also available in settings menu. You can set according to your comfort, if you have issue, you can comment below.