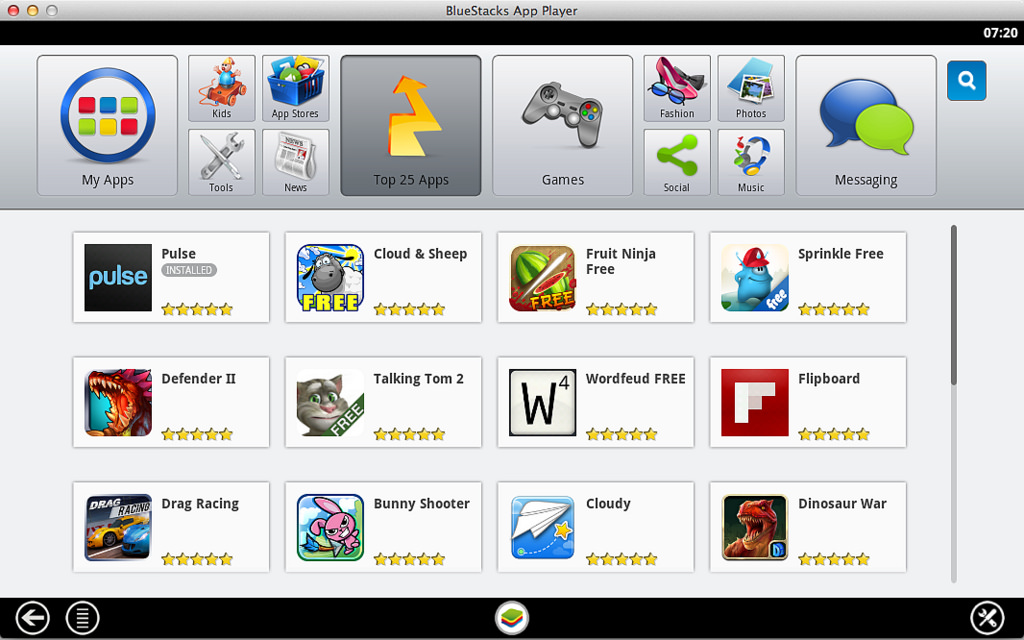 Here we present a list of the Best BlueStacks Alternative. There are so many android emulators are available on the market and thus makes it hard to choose one. Android emulator means where you can run the virtual mobile device on your desktop.
It provides easy to download and install Android apps and games on your computer. These are the Best Android Emulator for app testing and presentation. Even these emulators have unique, vital features. It is available all types of operating system such as like Windows 7, Windows 8, Windows 10, Windows Vista, Windows XP, etc.
However, before we start and you download any of the given Android Emulator, you first need to Enable Virtualization in BIOS of your System. Moreover, thus we have added few simple steps to enable it for you:
How to Enable Virtualization technology in BIOS
Step 1: Restart your PC/Laptop
Step 2: To get into BIOS press F2 or Del or Enter (Use F10 for HP Products)
Step 3: Search for Virtualization Technology/Intel® Virtualization Technology under CPU Configurations, System Configurations tab
Step 4: Now, Enable Virtualization Technology
Step 5: Now it is enabled, save the changes and reboot your system
After Enabling Virtualization Technology, you can now install any of the mentioned Android Emulator or BlueStack Alternative on your PC.
Let us begin….
You can download these emulators from their official website for free. Here I will give full information about best android emulators for Windows PC or MAC.
7 Best Bluestacks Alternative and Android Emulators
Geny Motion is one of the best Android Emulator on the list. You can use more than 3,000 Android configurations to test your apps. There are different plugins for Android studios and eclipse. It can be compatible with all Android SDK tools.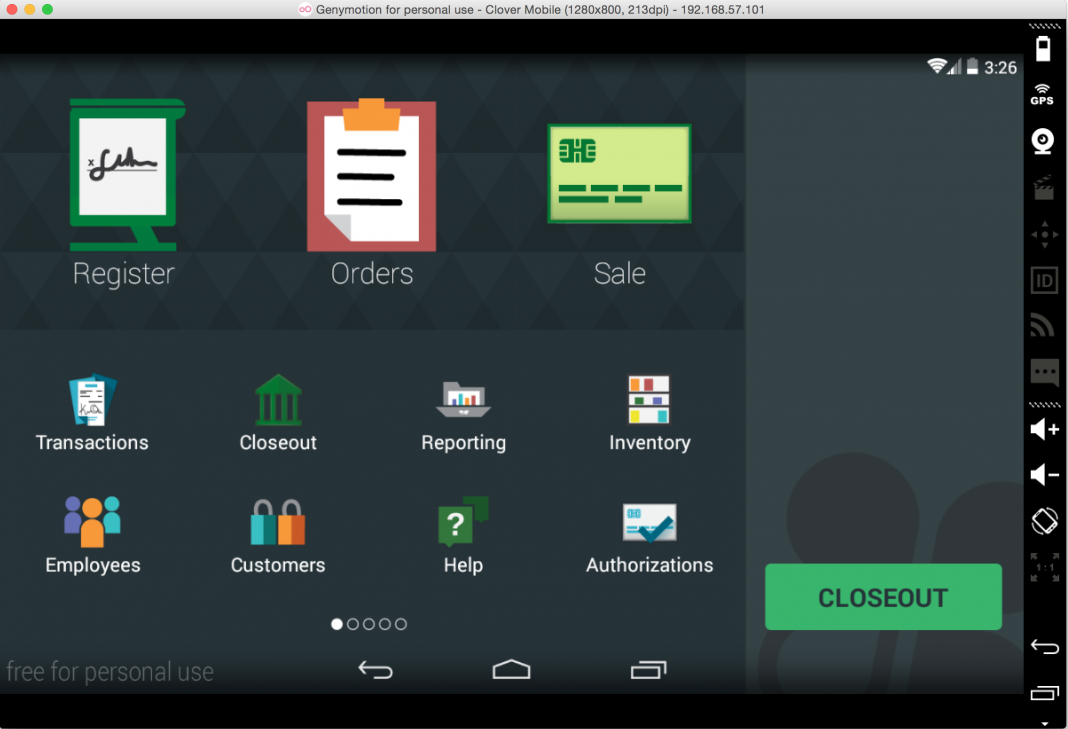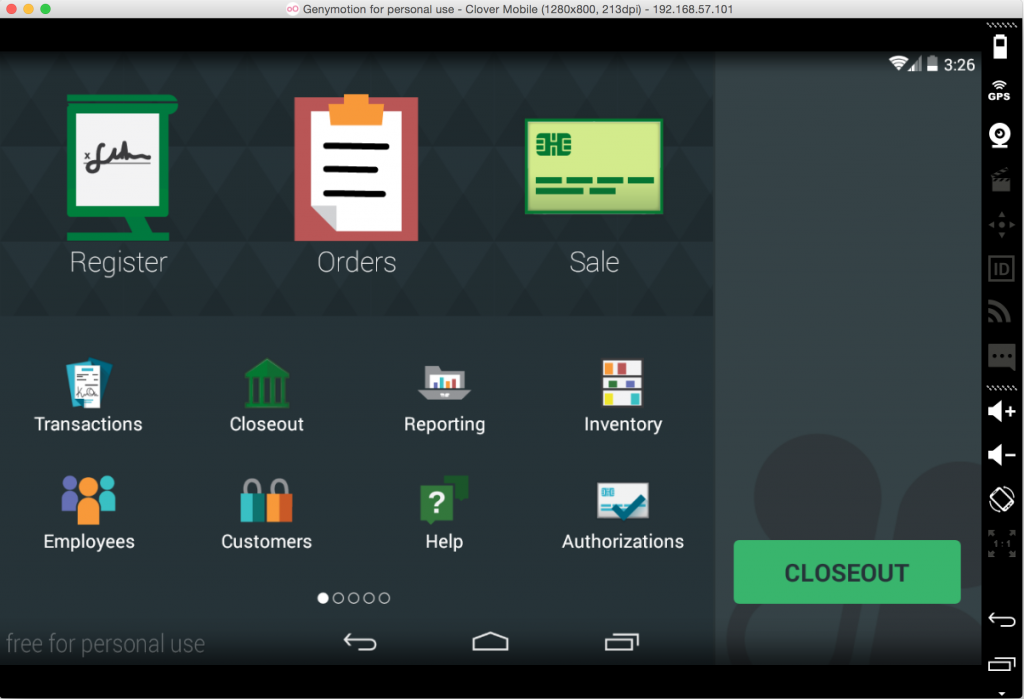 Geny Motion has powerful features such as the same battery, screen-cast, network quality and best performance, GPS, call interruption and SMS emulator, etc. It has different command tools like Java API And Gradle Plugin.
Key Features of Geny Motion:
High Performance and compatibility test in suite
Has developed tools
Can support Multiple platforms
It supports both audio and video files
Very simple and easy to use
The integration server is simple and easy
Genymotion Minimum System Requirements:
2 GB RAM.
Hard disk space at least 8 GB.
64 bit CPU with VT-x or AMD-V support.
Microsoft Windows 7, Windows 8, Windows 8.1, Windows 10 (32 bit and 64 bit)
Apple Mac OS X (Mountain Lion) version 10.8 or above
Andy OS is the best android emulator for Windows and MAC. It can support multiple platforms such as like Windows 7/8/10/ MAC OS. By downloading this emulator, you can download any android applications from any browser.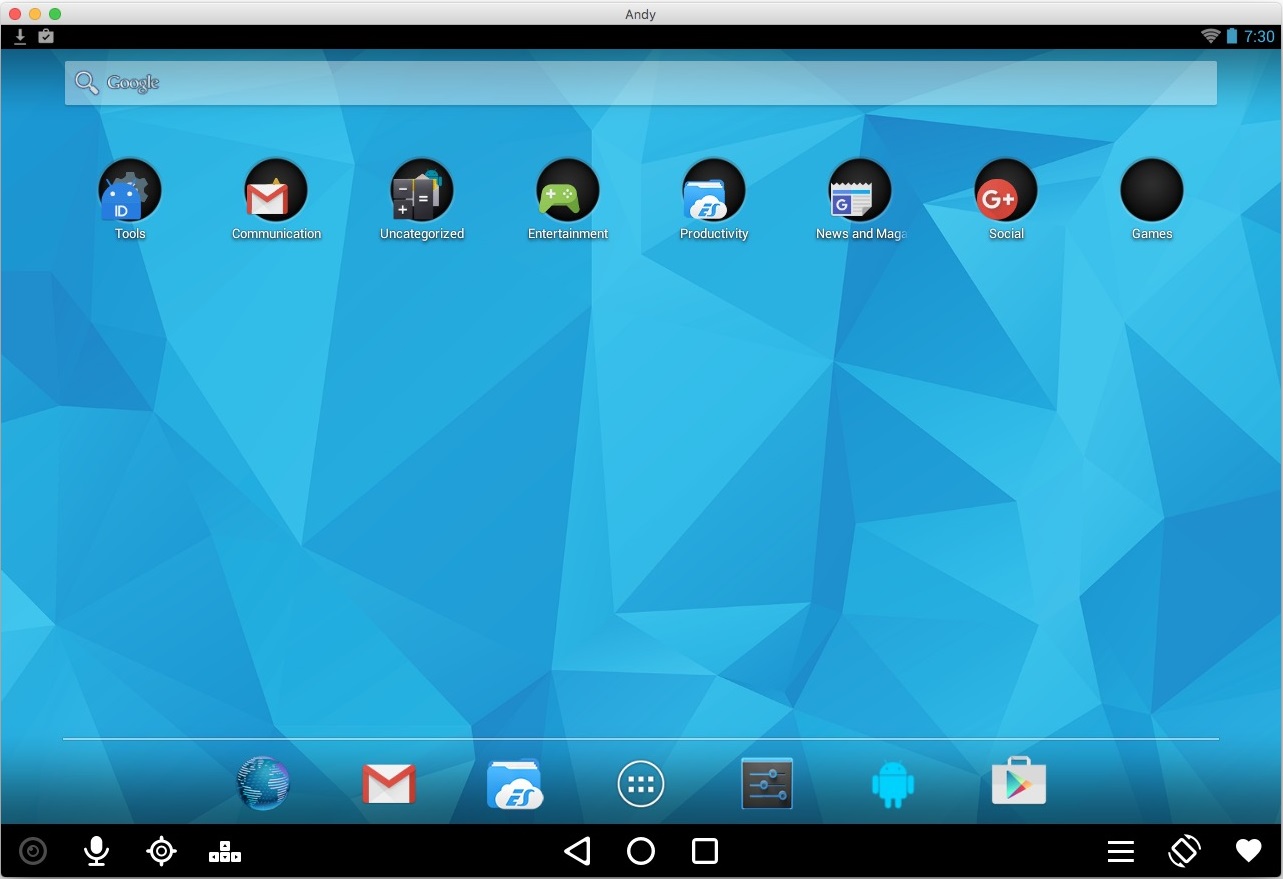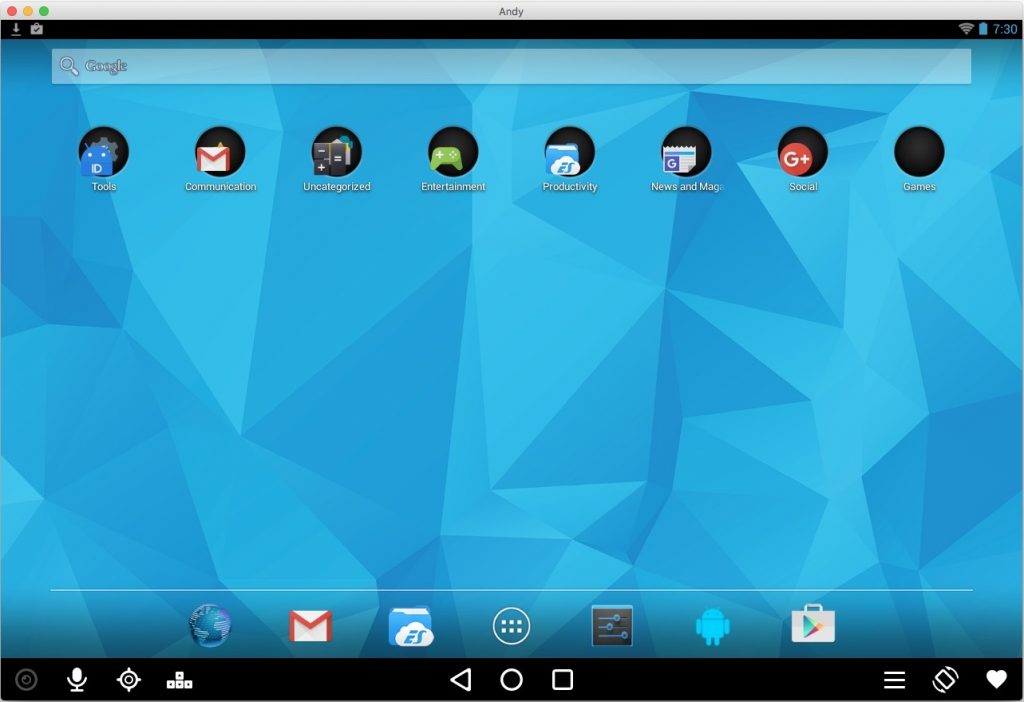 Even it has very different functions which will make you more comfortable to use more features on your device. One of the best things about Andy OS is you can use your mobile as remote control access while playing games. You can run all applications on your computer.
Key Features of Andy OS
It can be available for Full Android UI
It can support for multiple platforms
You can run apps from desktop also
There is a multi-touch support
Android access to local file system
There is a desktop push notification option has this emulator
It is available sensor integration, camera integration
Andy OS Minimum System Requirements:
Up to 20GB Free Disk Space.
Windows 7 and 8 – x86 or x64.
AMD or Intel Dual-Core CPU with Virtualization Technology Support
3 GB RAM.
OpenGL ES 2.0 capable video card.
YouWave Android Emulator is one of the best BlueStacks Alternative to bring you a great Android experience with the support of 32-bit and 64-bit architecture machine. Also, installing third-party apps in it is easy, you just need to download the APK and put it in YouWave app folder.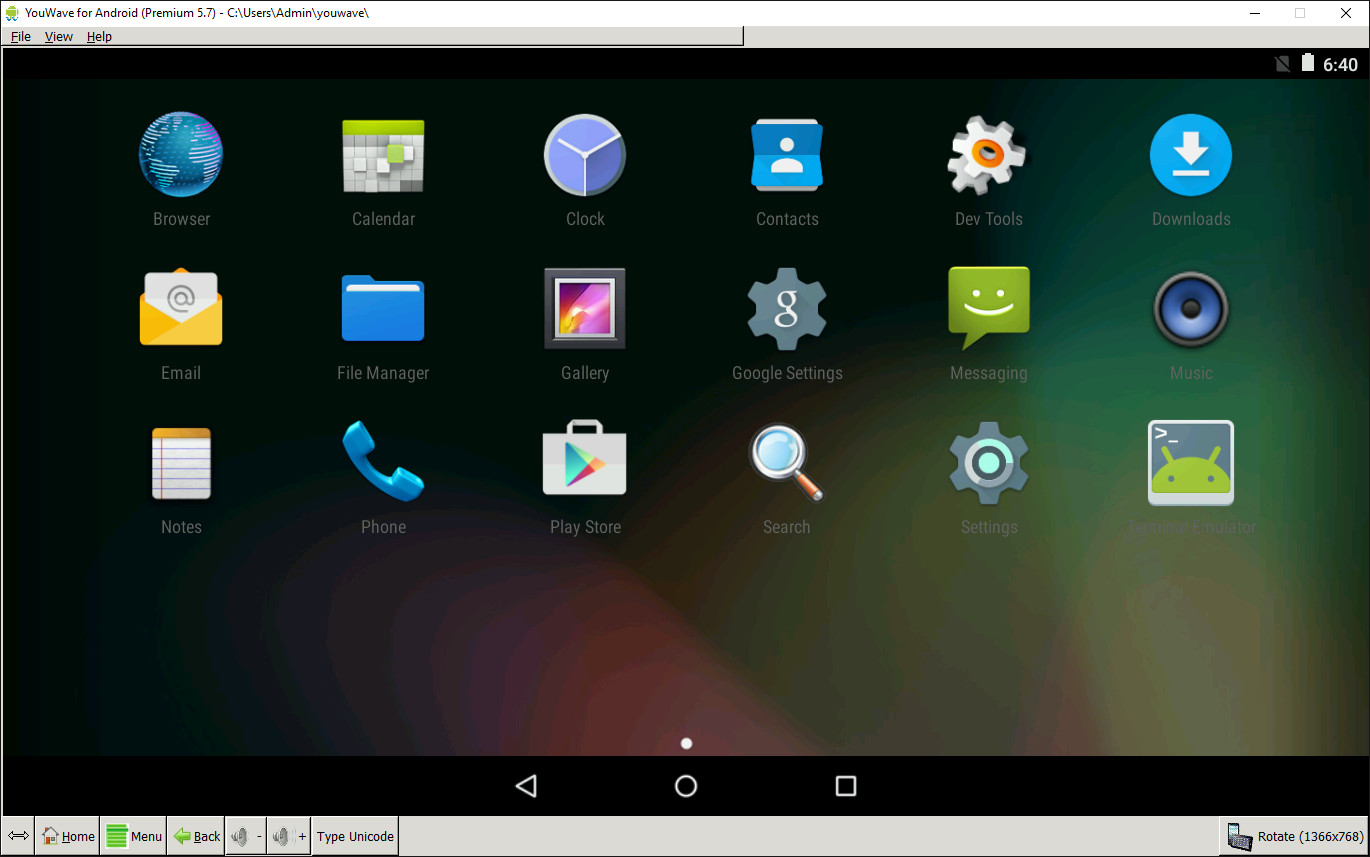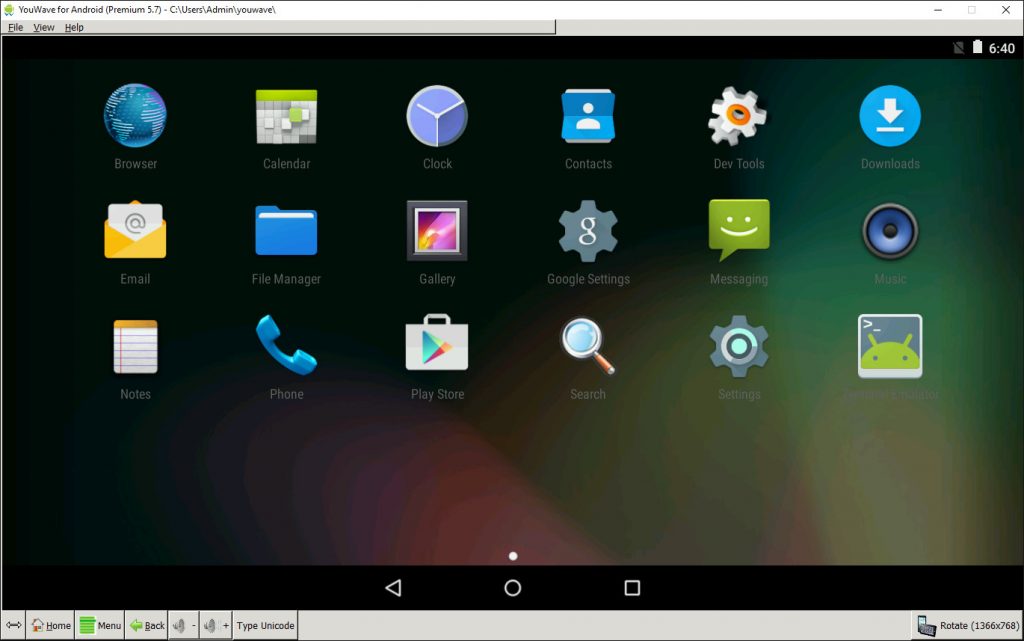 Using YouWave, in its paid you get to use Lollipop OS which would cost you around $29.99 while KitKat OS is available at free of cost. Apart from that, the best thing about the player is that it can efficiently run on a low configured PC.
Key Features of YouWave Android Emulator
You can run all applications on your device
You can use your phone as remote controller while playing games
There is a perfect control remote experience
It works on both Android and iOS apps too
There is a game controller support
Keyboard Shortcuts are available
You can switch or adjust display modes
YouWave Minimum System Requirements:
Windows XP, Vista, 7, 8, and 10.
2 GB RAM, 500 MB disk space.
Intel Pentium 1.6 GHz CPU.
Android x86 is most popular Android Emulator to run Android applications on a desktop. Android x86 is an open source platform. It will support higher version of Android software. It has very different vital features such as like Kernel support, Power Suspend, Mouse Wheel, G Sensor, etc.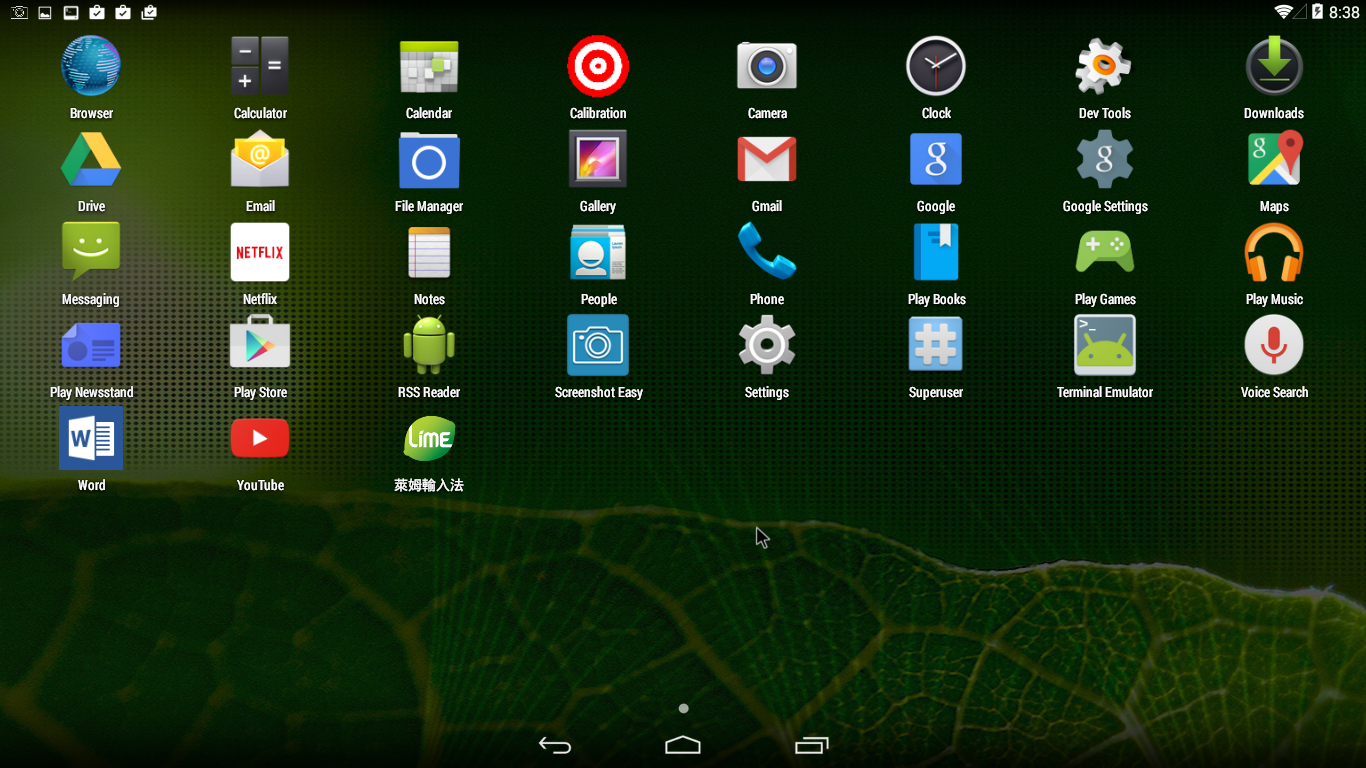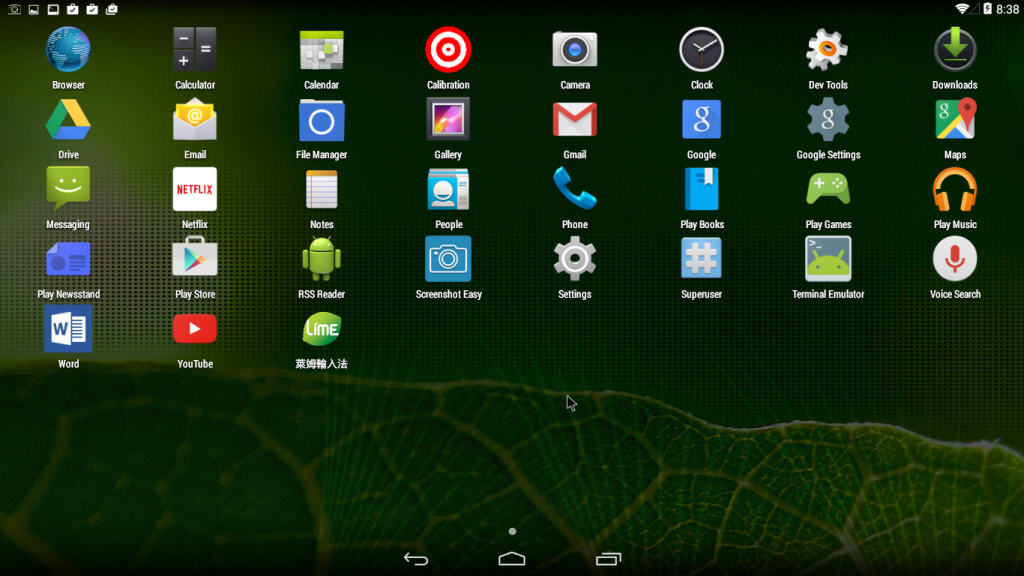 You can bring the functionality of Android to on Windows 7/8/10/vista/XP Device with Android x86. It runs fast and easy to switch between windows and Android platforms, and it does not require dual root.
Key Features of Android x86
There is an external monitor support
There is a Bluetooth option also
It can support WIFI with GUI applications
Will show the battery status on your desktop
It can support external keyboard
Can support native netbook option
It is one of the best disk installers
Android-x86 Minimum System Requirements:
Intel x86 or AMD processors
Dalvik Virtual Machine
Tested Computer or PC
AMIDuOS is one of the best Android Emulator. It works such a fast and smooth performance. It can support peripheral devices such as like webcams and controllers. There is an ability that you can run in root mode also. It currently supports Lollipop and Jellybean Android version on PC.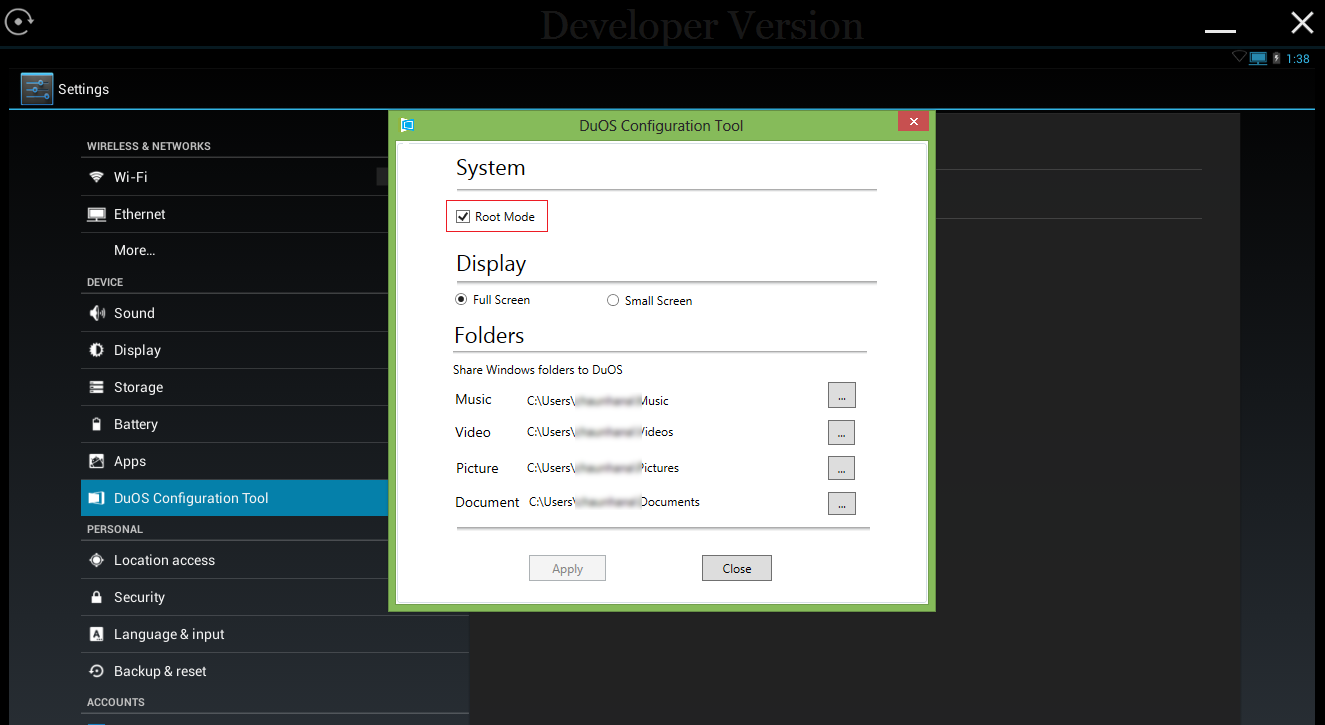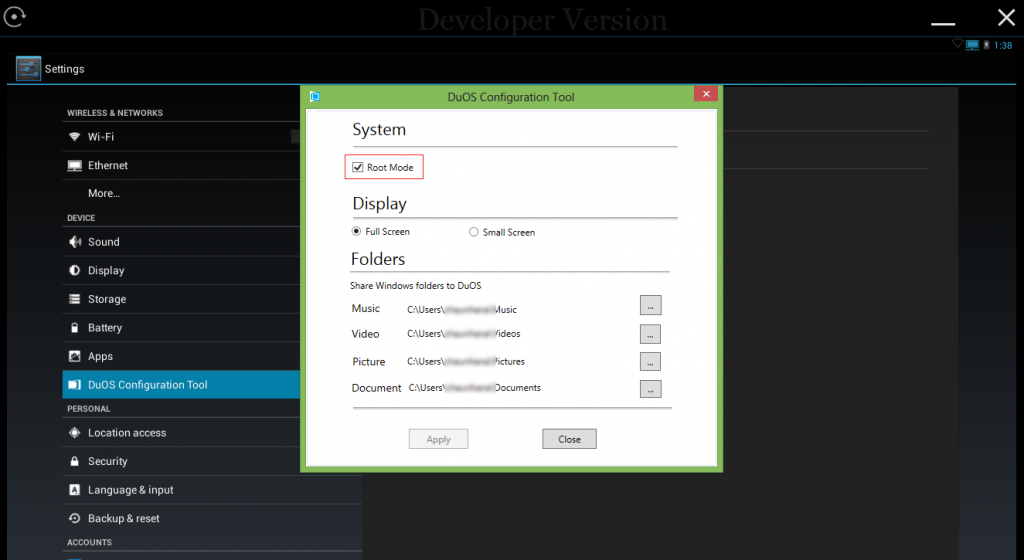 The worst thing is this software is more expensive than other android emulators. You need to purchase this android emulator. It is not available freely. It can support multiple platforms also such as like Windows 7/8/10/vista/XP and later.
Key Features of AIMDuOS
Storage and file sharing option
It is straightforward to use configuration files on this emulator
It works fast and sharp way and performance with no limitations
There is compatibility support for windows
You will get best android experience
You can use compass and GPS functionalities too
AMIDuOS Minimum System Requirements:
Windows 7/8/8.1.
Intel x86 CPU and better.
Hardware Virtualization Technology supported and enabled in BIOS.
OpenGL 3.0 and above.
Minimum 2GB of RAM.
Editor's Recommended Alternative Apps
NOX Player is the Android Emulator and one of the best BlueStacks Alternative specially developed for gamers with some great features. You will find the interface to be little different from others, but you get used to very soon once you start using it. It also comes with Google Play installed. Thus you need not worry about installing apps.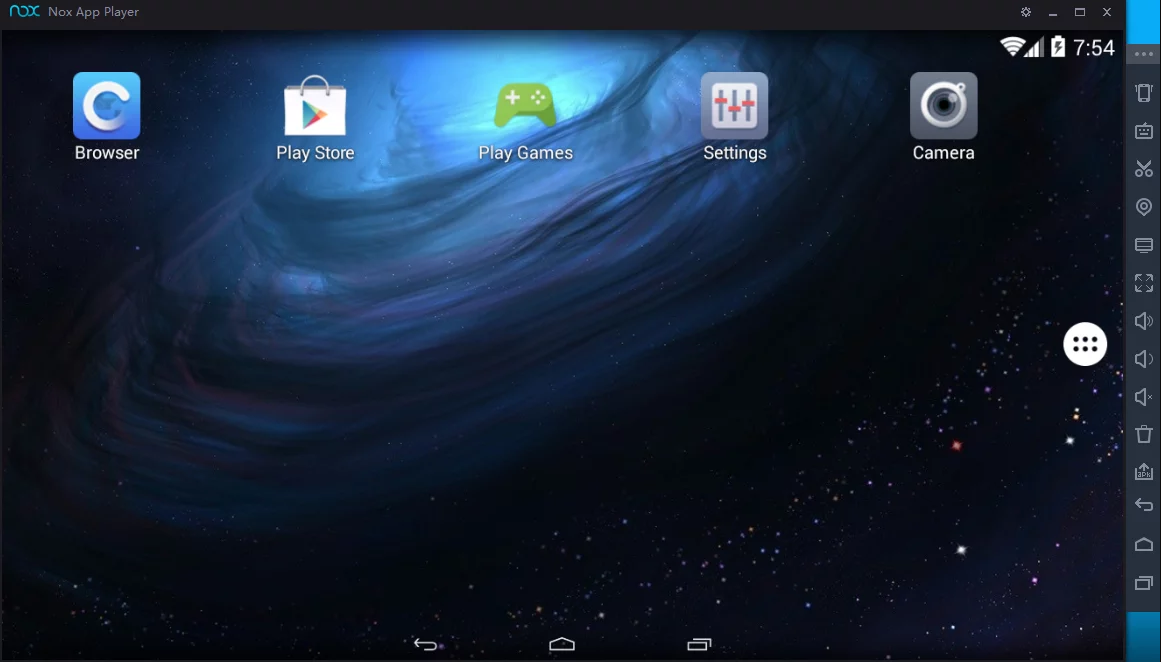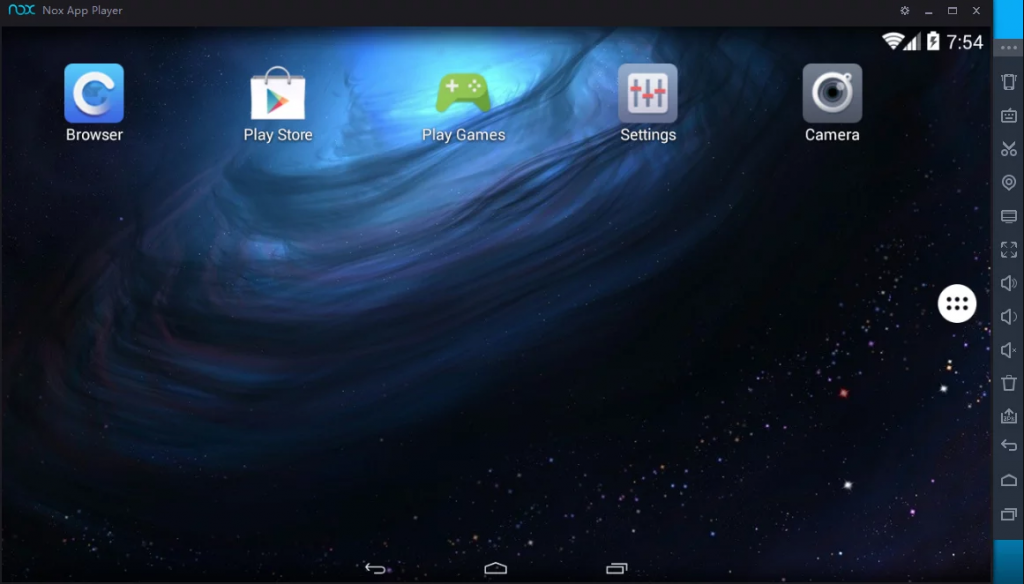 NOX Player runs on Android KitKat version 4.4 with some advanced and innovative functionalities. You can also use it on touchscreen laptops using its gesture controls. It can run on almost all types of configured PCs with its different mode options: OpenGL or DirectX to choose. It is best if you choose it to run high-specs PC.
Key Features of NOX Player:
Easy to use with a simple interface.
Spontaneous keyboard mapping app and game controls.
Support for multiple control devices.
A stable and secure platform.
Based on Android KitKat.
X86/AMD Compatible.
Available on MAC.
AMIDuOS Minimum System Requirements:
Windows 7/8/8.1/10 with DirectX 9.0c.
Intel or AMD Dual-Core Processor or better.
Hardware Virtualization Technology supported and enabled in BIOS.
OpenGL 2.0 and above.
Minimum 2GB of RAM.
Broadband Internet Connection.
Remix OS gives you the best Android experience if you have a High-Configured PC and is one of the Best BlueStack Alternative which comes with Android Marshmellow. Running Android apps becomes easy using this emulator on PC and is an up-to-date emulator currently in the market.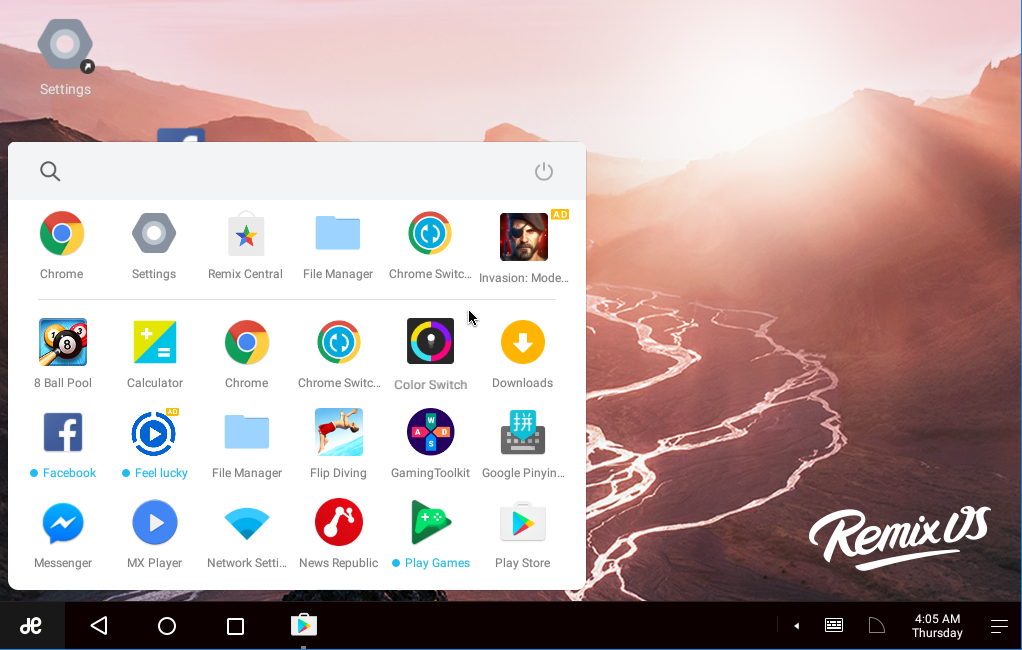 You can also set it to use it on a low configuration in its Settings, It also has a support dual-window multitasking, i.e., while performing a task on its first window, you can play games on the other one.
Key Features of Remix OS Player:
Play Multiple Games at Once
Up-to-date Android Emulator
Free for Lifetime
Fast Performance
An OS with an inbuilt-OS
One click App installation
Remix OS Minimum System Requirements:
Windows 7 (64-bit) or newer
Core i3 (Recommend Core i5 or Core i7)
4GB RAM
8GB Storage (Recommend 16GB)
Internet access is helpful.
Conclusion
These are the Best Bluestack Alternatives also, the best android emulators for the desktop. With these softwares, you can easily run all android applications on your computer without any issue. What you have to do is simple downloading these emulators that's it. Also, do tell us your favorite Android Emulator in the comment section below.
Edited By: Abhiyanshu Satvat