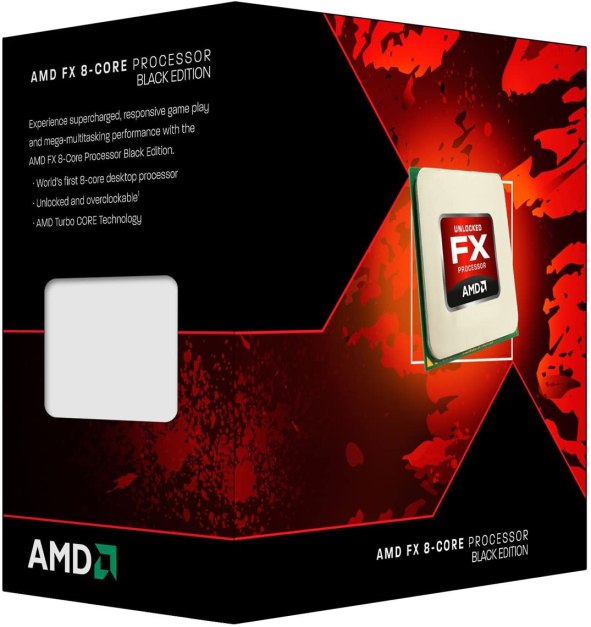 AMD has taken over the processing market with a storm. With the am3+ socket processors, AMD completely redefined processing with the advanced features embedded into its processors. If you are looking for the best am3+ processor, then you are at the correct stop.
On this website, not only we will give you the list of the best am3+ processors, but will also tell you how to choose the correct processor for your CPU. For choosing the right processor, Clock speed, Turbo Boost, and overclocking are only of the few things that need to be considered. Read out the article to find out about more such criteria.
Click here for the list of:
Buying Guide
Clock Speed:
This is the speed with which your processor runs. It is measured in GHz. Usually, almost all the processors feature a turbo boost or overclocking that allows it to run to operate over the base speed.
Core Count:
This is the number of cores that your processor has. The better the number of cores, the better will the distribution of the workload among the CPU. If a CPU has a higher core count, it is destined to perform faster.
TDP
TDP stands for Thermal Design Profile or Power. The maximum heat generated by the processor is measured in Watts. It is used to determine the CPU's consumption, and for choosing the right cooling solution.
Cache
The processor's internal memory is called its cache memory. Generally, there are three types of cache: L1 cache, L2 cache, and L3 cache. The cache has exponential performance in comparison to the RAM. The bigger the cache, the better will be the processing speed.
Check the latest update for Raspberry Pi 5 computer here.
1.AMD FD9590FHHKWOF FX-9590 8-core
I used this processor due to the extreme 4.7 GHz frequency is provided. Moreover, under certain conditions, the turbo boost could make it run at even 5 GHz.
For everyone who wants to build a beast gaming pc at a budget range, this is the best am3+ CPU processor that you can find. With the high frequency, run even the most demanding programs with ease.
Features:
Perfect for running highly intensive applications
Budget-friendly workhorse
Features multitudes of innovative technology
Up to 5.0GHz clock speed
Pros
Comes with a heat sync
Easy to over-clock
Cons
Requires extra cooling
Limited motherboard support
2. AMD FX-8150 8-Core Black Edition
One of the best am3+ CPU, I personally recommend it if you want to do some serious multiprocessing under £200.
Get an advanced overclocking capability for a big boost in performance and speed to game or work non-stop and lag-free. With the AMD OverDrive software, monitor the system performance and stability while the processor is pushed from its limits. It features a heatsink and fan for optimal thermal performance.
Features:
Bulldozer architecture
AMD Turbo CORE Technology
AMD OverDrive software
Advanced Instruction Support
Pros
Great overclocking
Serious multi-threading for less than £200
Cons
just slightly faster at stock than 1100T
Struggles against 2500K
Also Check :
3. AMD FX-8120 8-Core Black Edition
Featuring the Bulldozer architecture, this is one of the best am3+ processor, as it gives you unparalleled multitasking and pure core performance with the help of increased core communication.
With the Advanced Instruction Support, give your system the required stability and performance as it works with almost all the new generation applications. Get a stable and smooth performance with the 32nm die shrink that accounts for impressive energy efficiency.
Features:
AMD Turbo CORE Technology
AMD OverDrive software
Advanced Instruction Support
Larger Caches
Pros
Great performance in multithread applications
Boasts AMD Turbo Core technology
Easy and controlled overclocking
4.AMD FD4300WMHKBOX Black Edition FX-4300
With a base speed of 3.8 GHz, this is one of the best am3+ processors, as it has an incomparable single-threaded performance.
This quad-core processor can be easily overclocked to 4 GHz to process everything fast and smooth. Get a powerful performance all your work-related software, this processor can also run on low memory setups. You can even work with different dual-core functions.
Features:
Brilliant single-threaded performance
Extremely easy to install
works on low memory setups
uses a clock multiplier
Pros
Can work with a dedicated software program for your convenience
Does well on 3D modeling setups
Cons
A bit outdated for demanding applications
Zero performance updates.
5. AMD FD832EWMHKBOX FX-8320E
I used this processor as it is one of the cheapest and best 8 core processors that have a boost frequency of up to 4 GHz, which is more than enough to handle all your work.
With the impressive multithreaded performance, get the best FPS for your games, and do all the work with ease. Being energy efficient, this is one of the best am3+ CPU's available in the market.
Features:
immersive gaming experience
High dynamic performance
Easily overclocked with enhanced stability
Manageable power requirements
Pros
Better heat management
Lowered power consumption
Cons
No native USB 3.0 support
few performance barriers
6.AMD FX 8-Core Black Edition FX-8300
With a fully unlocked 8-core processor, get the maximum output from your computer as it can run at up to 4.2 GHz when turbo boosted, making it one of the best am3+ processors.
With this processor, you can play all the latest advanced games at a high frame rate and work at super speeds. Forget about lag, as with this model, we promise you ultimate speed.
Features:
Full unlocked
easily overclockable
Amazing price/performance ratio
bulldozer architecture
Pros
Offers super-fast operation
Great multithread performance
Cons
The stock cooler isn't good enough
Can't adjust the maximum speed between 3.3 and 4.2 GHz
7. AMD FD8370FRHKBOX FX-8370 Black Edition
Enjoy a top-notch CPU performance, as you can get a clock speed of 4.3 GHz with AMD's specialized Overdrive software, making it one of the best am3+ socket processor.
I liked this processor as it has a base frequency of 4 GHz that is more than enough by itself for handling heavy loads and multitasking. This processor gives a faster and reliable computer performance at a very
Features:
brilliant cooling system
Chaperone system
Amazing 3D stereo sound effect
Very high HTC Vive image quality
Pros
Very quiet operation
Incredible base speed of 4.0GHz
Cons
Higher power consumption
Heating issues
8. AMD FD8350FRHKBOX FX-8350 Black Edition Processor
If you have an AMD motherboard, then this is one of the best am3+ processor that you can get for your PC.
Featuring a base speed of 4 GHz that can reach up to 4.3 GHz with the help of a turbo boost, this processor performs all the tasks with ease. Be it multi-tasking, 3D video editing, or heavy gaming, do everything without any lag with this processor.
Features:
Impressive benchmark scores
compatible with AMD motherboards
8 cores along with 8 threads
AMD Overdrive technology
Pros
Powered by AMD Overdrive technology
Bulldozer architecture transforms overclocking potential
​Peak performance for mega-tasking
Cons
The cooling fan gets loud
Incompatible with other non-AMD motherboards
CPU temperature hikes during marathon sessions
9. AMD FD6300WMHKBOX FX-6300 Black Edition
With an amazing overclocking feature that uses multipliers to overclock, you can an impressive speed of up to 4.1 GHz, that makes it one of the best am3+ socket processor.
Get an amazing performance and durable design with this budget-friendly low-cost processor features a 3.1 GHz base frequency that lets you run all your favorite apps in a breeze.
Features:
Up to 4.1GHz clock speed
Quality performance
durable design
Amazing overclocking feature
Pros
Effortless to overclock with multipliers
​Low-cost processor
Cons
Multi-player gaming not supported
​Requires more power than Intel processors
10. AMD FD8320FRHKBOX FX-8320
I recommend this model to you as the pre-equipped cooling fan makes the processor operate at an optimal thermal level even during peak CPU usage, making it one of the best am3+ processor.
With an 8-core unlocked multiplier feature, get a speed of up to 4 GHz which is amazing considering the price of the processor. It can even give you a top-notch speed of 4.8 GHz if you use a liquid cooling system along with the processor.
Features:
High dynamic performance
Manageable power requirements
Easily overclocked with enhanced stability
Durable build quality
Pros
Excellent multi-core performance
Better heat management
Cons
No native USB 3.0 support
The thermal paste gets dry with time
Conclusion:
The various factors such as clock speed, CPU cores, and turbo boost among various other factors have been taken into consideration while preparing the list of the best am3+ socket processor. We hope that you were able to decide the right choice for your PC. If you want to go for heavy usage, choose a processor with a higher frequency and see your computer run at turbo speed. Follow our guide for more such updates.