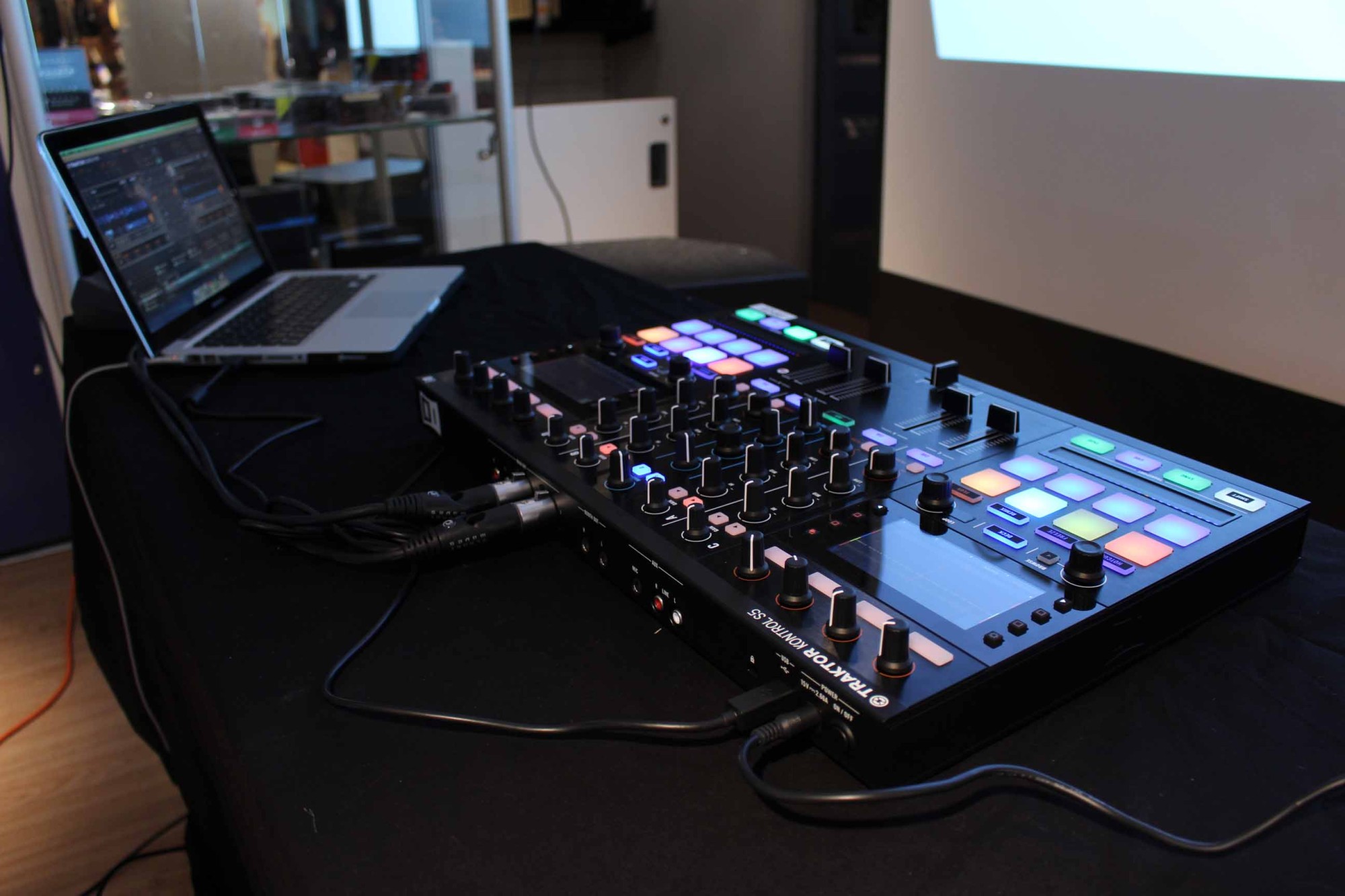 DJ- disc jockey has come up on a long way till now. We live in the 21st century with the year 2017 turned out to be so trendy with songs and their medley, from a young kid to 80 years or more is highly fervent by music, and chiefly people seek for music blend. Djing Softwares are assistance to DJ's or individuals to add spice to their music interests.
Whether it's playing hip hop or electronic dance music (EDM) in clubs and bars or combining the decks of old songs for retirement/second inning homes or passionate ball parties, Djing software has been stated best succor for them. Given below are from the experience of professionals and their public view.
Given below list are from the experience of professionals and public view considering the demand of music vehemence, noticing the essential points.
Considering the playing area from bedroom to profession stage
Fulfilling all needs which are required in creating a medley
Plug and play support
Music library management
Looping and cueing option
Considering the expected effects
2-4 decks system
MIDI support
Also, Check:
Here's the List of 6 Best DJ Software with Features and Cons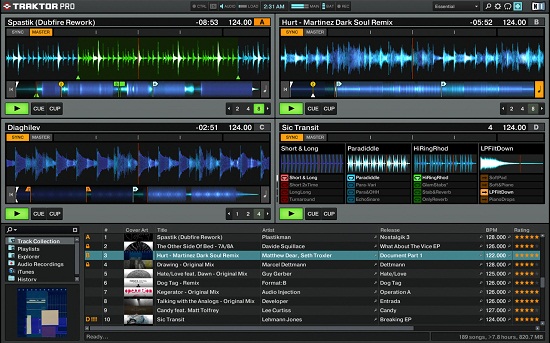 The NI Traktor pro is now professionally widely accepted djing monster, delineated with ultimate flexibility and reliable pro performance which has not beaten up all other software in past three years but also placed and marked itself leading profession 4-deck djing software.
From the new waveform known to be "truwave," provides you detailed, modifiable, high-resolution waveforms and deeper insight of spectral qualities of music you want to play even give you up with the option of time code signal coming from turntables.
FEATURES
Music Library management
Automatic track analysis
Track preparation
(full iTunes integration)
Sync with music folders
(track BPM, beat grids)
Software mixer
Looping and cueing option
Effects
(over 30 studio-grade effects)
Loop recorder
Remix decks
(up to 64 slots)
Flux mode
Fx suit
ABLETON links
CONS
Rare glitching problems
Occasional misaligning
slow updations due to crowded interface
   SYSTEM REQUIREMENTS
MAC OS X 10.9, 10.10, 10.11, 10.12(LATEST UPDATE) INTEL CORE i5, 4GB RAM
WINDOWS 7,8 OR 10, INTEL CORE i5 OR EQUAL TO AMD PROCESSOR, 4 GB RAM
2. Serato Dj ($ 99 – Award Winning DJ Software)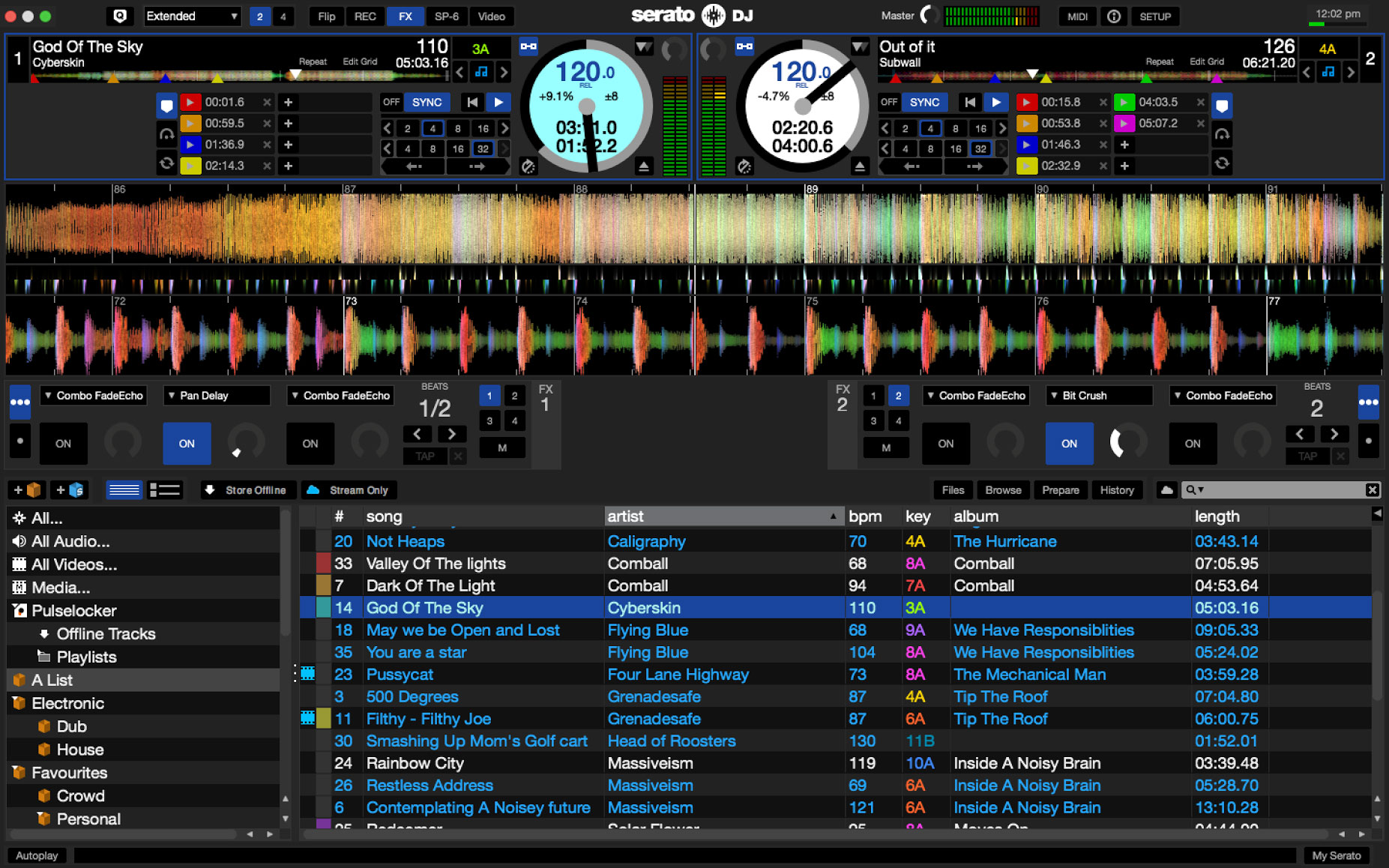 Serato DJ is one of the award winning software and widely used across the globe. Software proved itself to be very user-friendly and been in competition with native instruments for a long time, back in few years maybe Serato loses in front of Native instruments but maintained its decorum in Djing world and still working on products and technology and up providing an amazing software in the upcoming years.
The company has combined the different type of strands of its application. The digital vinyl based scratch live and controller focused itch into a single unified application. this has developed so well for now with having plug and play support for commanders with accommodation of 2 to 4 deck blend.
Serato Dj is up with a goal of empowering the ones who up with music passion, and the company is focusing on every minor issue seems to give astounding future in Djing world and music enthusiasts.PRICE:$ 99
 FEATURES
Concrete stability
Easy to use
Library compatibility
Virtual decks
Colored waveforms
Full DVS support
MIDI support
Recording + Sampler
Powerful FX
 CONS
Rigid Software
Costly
Fluctuations between deck mixing
 SYSTEM REQUIREMENTS
MAC OS X 10.9 AND ABOVE, INTEL CORE i5, 4GB RAM
WINDOWS 8 AND ABOVE, INTEL CORE i5 OR EQUAL TO AMD PROCESSOR, 4 GB RAM
3. Gibson Deckadance ($79 – MIDI Supportable Dj Software)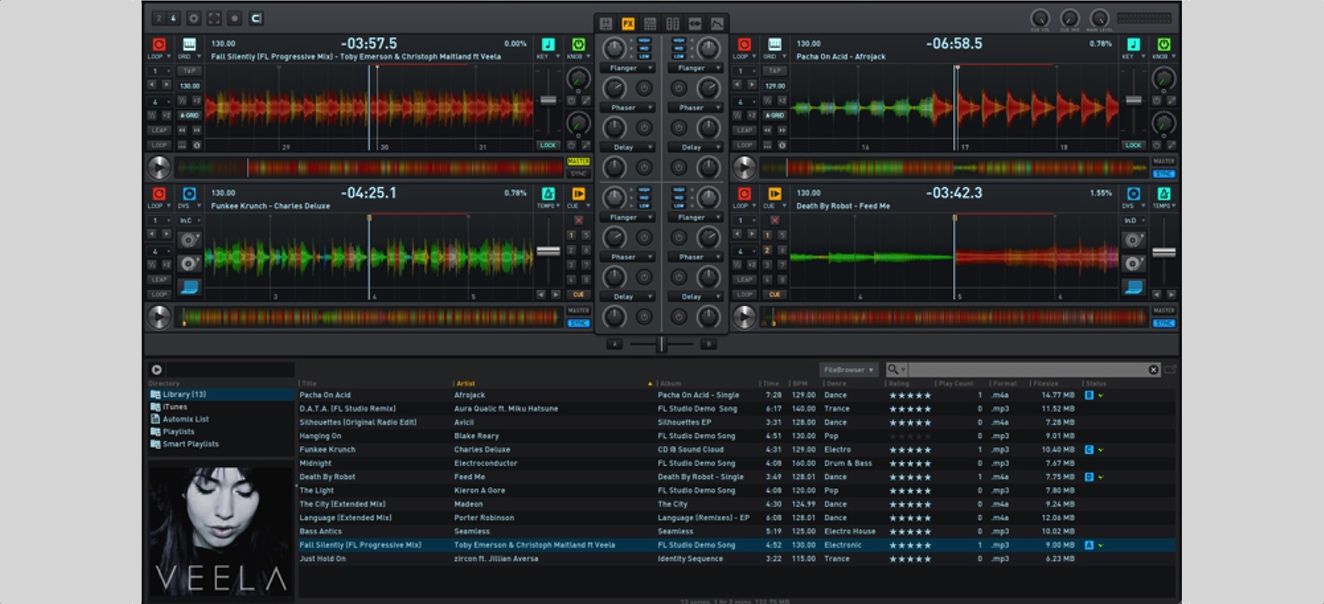 Deckadance offers a great flexibility depending on the performance objectives that players are using, and it upraises the freedom of creativity and expressions of music from which so ever sector you're considering you a touring professional or musical groove or any home player. The software fits in everywhere by fulfilling all requirements. PRICE:$79
FEATURES
Isolated Frequency effects
Gross beats
2-4 decks horizontal Layout
Smart Knobs
Snapshots
EQ colored waveforms
Beats Detection
Library song Manager
Time compression
Sampler
MIDI support
Audio Recorder
Smart utility Panels
  CONS
Scratching issues
Console Compatibility issue
Less user-friendly in comparison
 SYSTEM REQUIREMENTS
MAC OS X 10.9 AND ABOVE, INTEL CORE i5, 4GB RAM
WINDOWS 8 AND ABOVE, INTEL CORE i5 OR EQUAL TO AMD PROCESSOR, 4 GB RAM
4. Mixxx (FREE – Best Open Source Dj Software)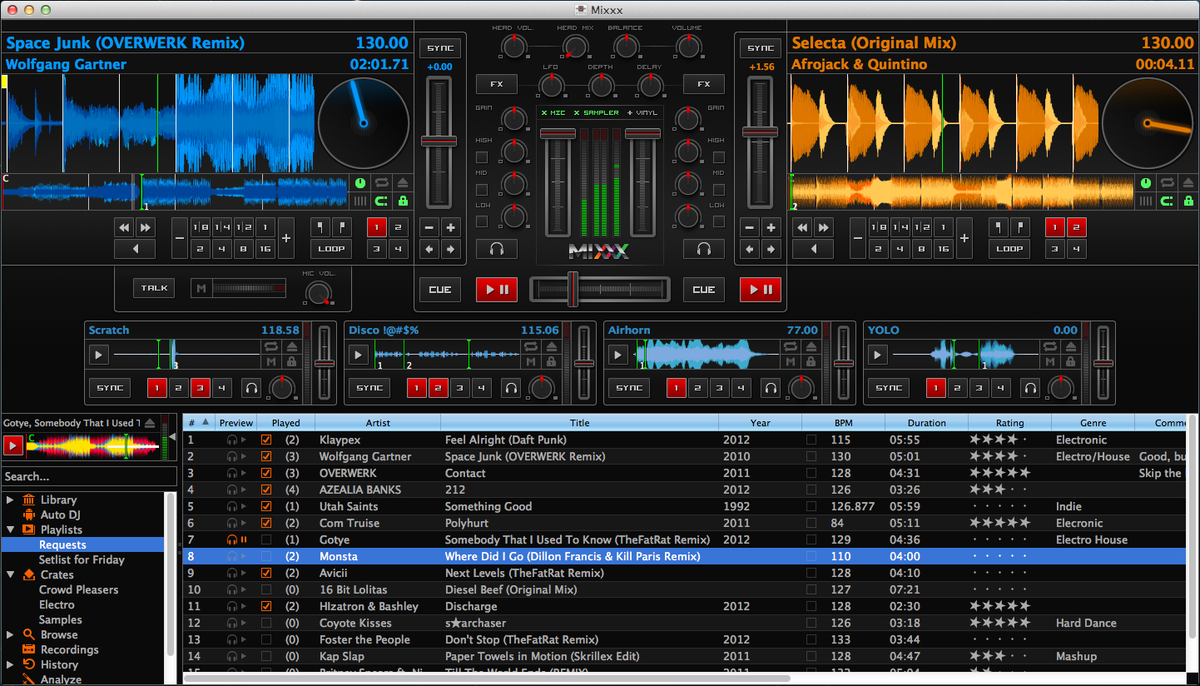 The software is known to be best open source application. Loved and appreciated wherever used because of easy download and use without paying.Users can delve into the code and adapt features set. The app contains twin deck and its scratchable scrolling waveforms. this even acquires function of an organized library with disk browsing. If you're passionate about music and Djing, this software is best as you have nothing to lose here.
FEATURES
Four decks, advanced control
Time stretch and vinyl emulation
Beat Looping
Powerful master sync
hot-cues
beat rolls and censor
broad format support
EQ and Crossfader Control
Intuitive Pitchband
CONS
no multi effects
Limited no. of MIDI
complicated MIDI mapping
no four deck support
PRICE: FREE OF COST DOWNLOADING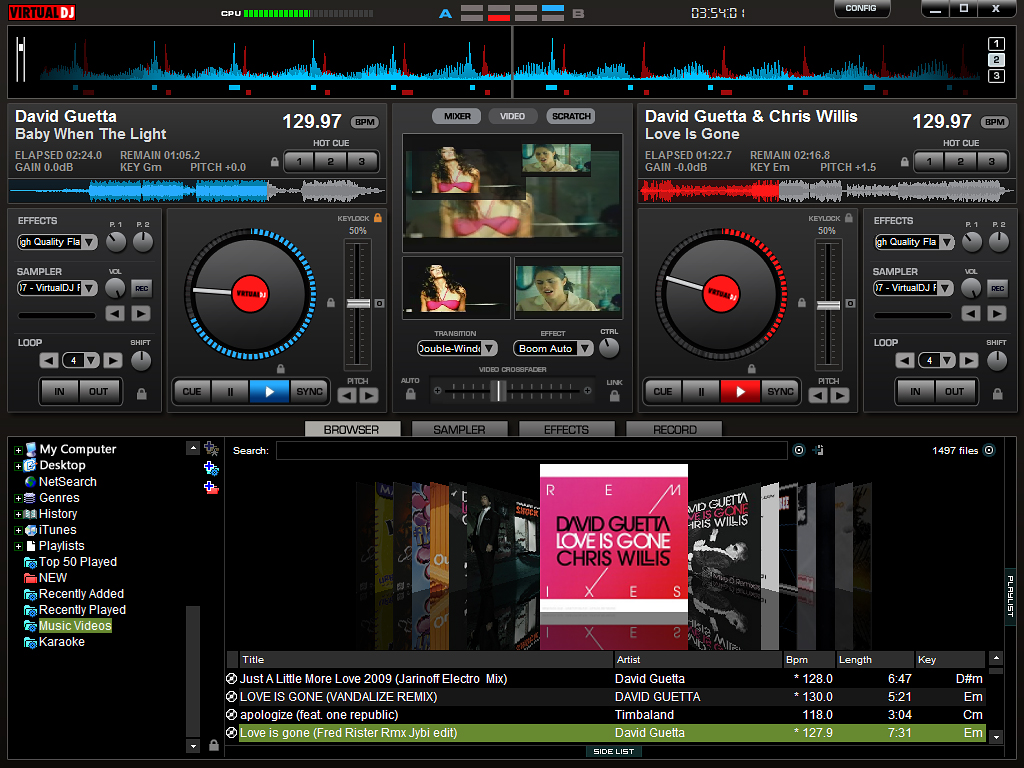 The software is in the market from past 18 years delivering services to the music world. The best part of it is you can play virtually 99 decks which are itself huge thing for DJ's to have flexibility. Over 10 million people are using it from bedrooms to international places to clubs and bars.
Atomix could be best starting software for music enthusiasts as it allows proper mixing of MP3 files with karaoke support which surely can amaze the listeners. Moreover, the software provides different shades so one can freely enjoy it. PRICE : $199
FEATURES
Musing mixing
looping
developed by professionals
creates great music remixes
supports master tempo pitch
supports karaoke
rack mountable
build in sound card
plethora effect
 CONS
does not allow music composition
costly as compared to the use
typical crossfader and controller
 SYSTEM REQUIREMENTS
MAC OS X 10.9 AND ABOVE, INTEL CORE i5, 4GB RAM
WINDOWS 8 AND ABOVE, INTEL CORE i5 OR EQUAL TO AMD PROCESSOR, 4 GB RAM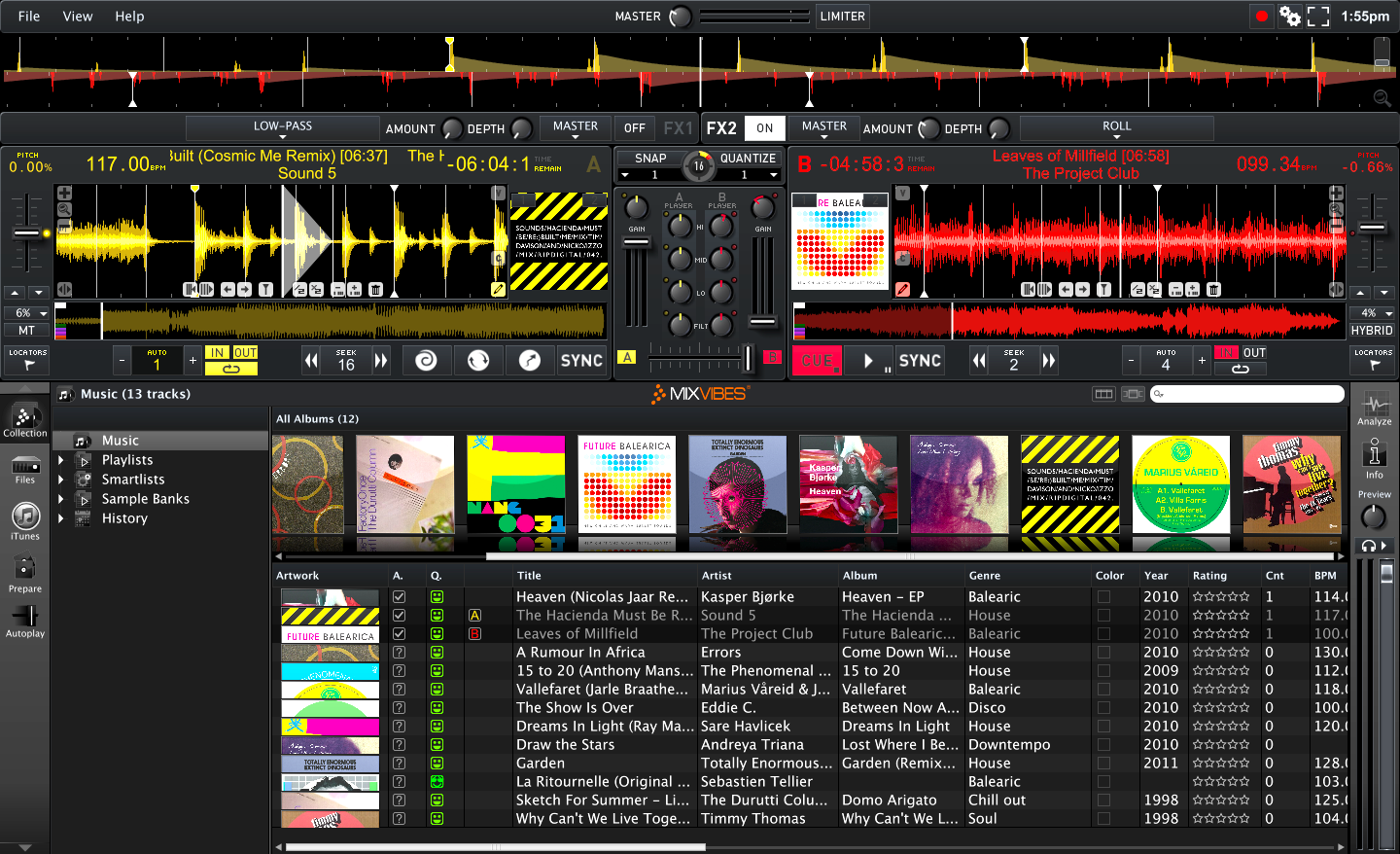 The software is highly customizable. It has four decks and two 8 slot sampler which makes it unique. Even have 14 different effects and 8 cue points. It contains SoundCloud integration too. The software performs on pro industry standards tools and remixes your tracks so well. 80 plus compatible controllers including incredible vinyl control.
It has got most advanced HID integration and beat grid editor, and most of it is consistent with all including MP3, M4, APPLE LOSSLESS, etc. audio recording and considered to be the standard feature. Overall this proves to be a perplexing software and good option for beginners to professionals.
  FEATURES
mix video files with compatibility with codecs
35 video transition effect
syphon compatible
mix tracks in perfect sync
smart music collection
beats matcher
modular user interface
smart seek
mix sound cloud
80+ MIDI controller
video Djing reinvented
CDJ control
Vinyl control
Ableton link integration
CONS
EQ and Filters are dull
typical FX
limited effects
 SYSTEM REQUIREMENTS
MAC OS X 10.9 AND ABOVE, INTEL CORE i5, 4GB RAM
WINDOWS 7 AND ABOVE, INTEL CORE i5 OR EQUAL TO AMD PROCESSOR, 4 GB RAM
CONCLUSION
There are numbers of software which are not best, not even in the list but can prove to be one, as according to use. All that one enthusiast needs to do is to watch out for features and cons of getting best according to use. Maybe you'd buy best but then if it gets off no use according to your need. Considering where you want to play and at what level of Djing you do, you should buy your software, application varies from bedroom DJing to international stage to clubs and bars to Vh1 Supersonic.