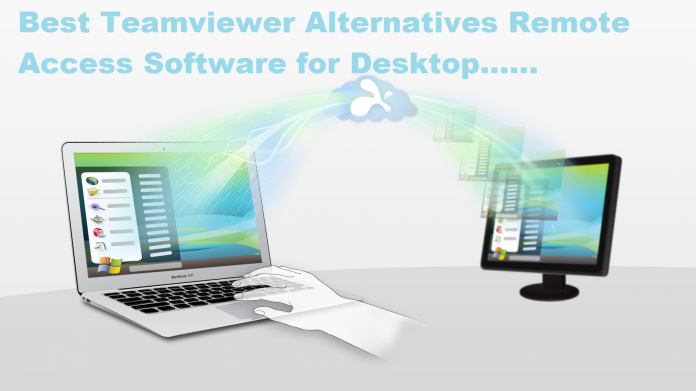 Best Teamviewer Alternatives
Remote access programs are the one that can display screen of another computer over internet or network. The fundamental purpose of remote access software remotely controls and remotely administrate others PC. That's why here I am presenting one of the best Remote Access Software for Desktop. Here you will get full information about Best remote desktop software.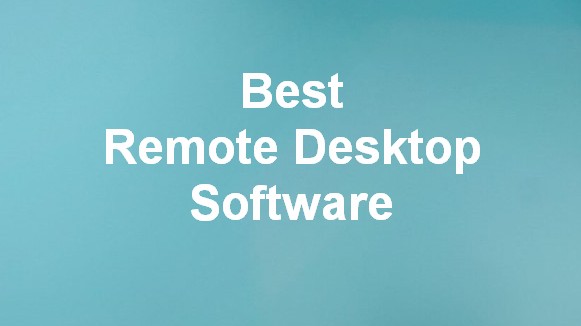 Other Alternatives Apps
5 Best Teamviewer Alternatives Remote access Software for Desktop
Well, we all know about the Teamviewer, one of the best Remote desktop software. But we are now looking some other tool like Teamviewer. So here are some of the Best Teamviewer Alternative.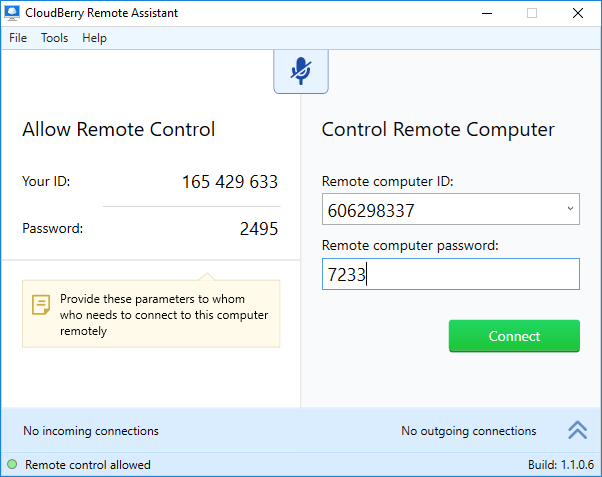 CloudBerry Lab has many amazing software programs available to use for free. CloudBerry Remote Assistant is the best remote control and desktop sharing tool that you can use for free. The simple interface and rich features make it the preferred choice for many users. The UI is minimal and it requires no effort to connect it. You can easily operate your PC remotely. It gives you more control over the connection between your PC and a remote system. Also, it takes care of your security with the integrated encrypted connection support.
Pros of CloudBerry Remote Assistant
Remote sharing with unattended access.
Sound volume control
Encrypted sessions
Text and voice chat
Fast and user-friendly
2. Radmin (Top Remote access Software)

If you are searching for the fast, free, lightweight and easy way to share your desktop to another person then Radmin is best remote access software. It can support various versions of Windows such as like windows 7, windows 8, windows 10, windows vista and windows XP and MAC, OS X Linux and Unix. It can support multiple monitors on your device. You do not need to worry about privacy because it can protect your device in a better way.
Pros for Radmin
very fast.
It provides highest security level.
can support multiple platforms.
It's a very straightforward and easy to use.
Full Microsoft Windows compatibility
Text and voice chat facility.
It can support multiple connections.
3. Ammyy Admin (Best free Remote Desktop Sharing Software)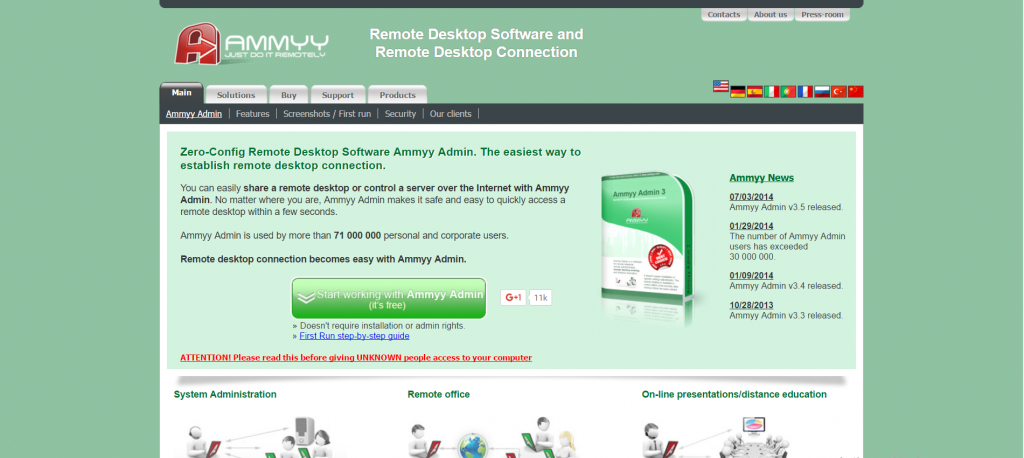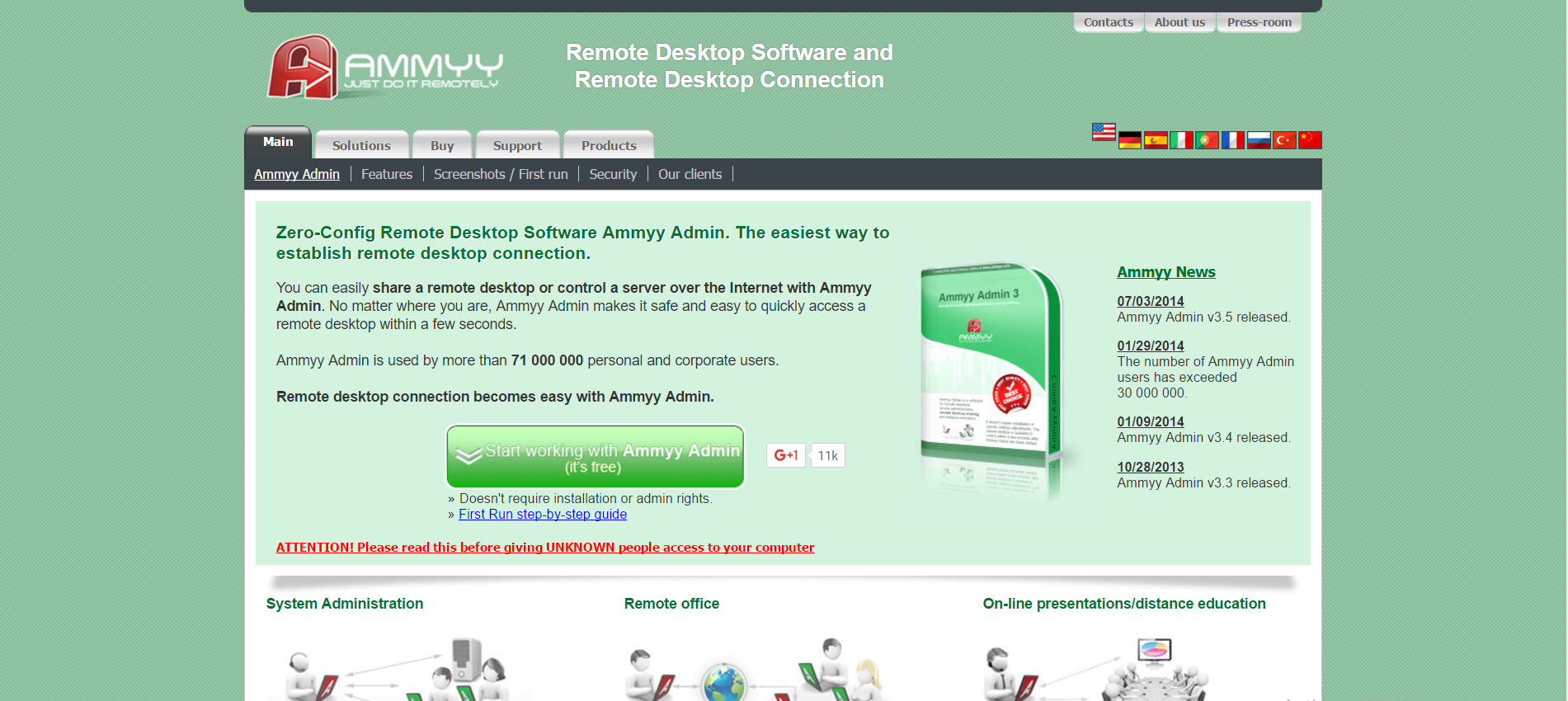 Ammyy Admin is one of the best free remote desktop sharing software in the list. It is simple, fast and secures remote desktop software and It does not require any configurations during downloading. Ammyy Admin is very straightforward and easy to use. You can access any computer without any complications. It is compatible with Windows 7/8/10/Vista/XP/2000, MAC, OS X, Linux, and Unix. It has multiple features.
Pros for Ammyy Admin
The remote desktop runs without installation.
very straightforward and easy to use.
It works very fast and has secure connections.
has a high standard of data transfer security.
can support HTTP's proxy.
It has a file manager option.
Transparent for firewalls and user-friendly nature.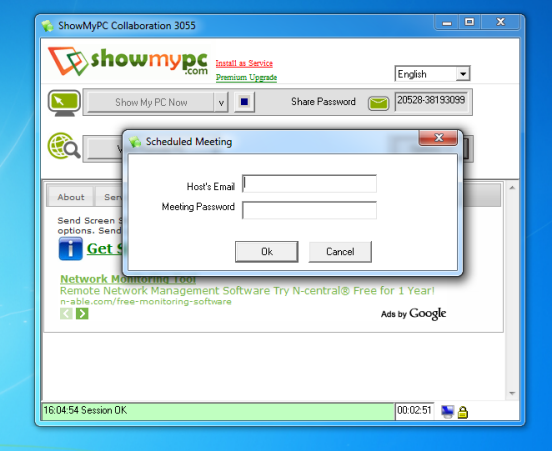 Show my PC is the fastest desktop sharing software available for desktop. You can instantly share your screen with any other computer and can download new versions of showing my PC software on your device. You can quickly run on any other PC. It has a unique and outstanding features such as fast performance, text and voice facility. It can support multiple operating systems like several window versions 7/8/10/vista/XP, Unix, and Linux.
Pros for showing my PC
Remote server control.
Excellent performance.
Highest security level.
Fully compatibility with windows.
There is a free technical support.
It's a very easy to use.
High standard data security of transfer.
5. AnyPlace Control (Secure to use Remote Control Software)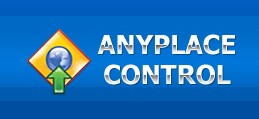 Anyplace control is free, reliable and secures remote access software. Anyplace Control does not require any installation on your device. It can support multiple platforms such as like windows 7, windows 8, windows 10, windows XP, Windows Vista, MAC, OS X, Linux, and Unix. It is fast and secure to use remote control software. Anyplace Control  has great tools for team collaboration. You can create presentations over the web page.
Pros for any place control
You can connect even through firewalls or routers.
Installation is not necessary.
There is a file transfer option also.
Text and voice facility is available.
Easy to use.
High secure remote access software.
Bonus
# Tight VNC ( Free Remote access Software)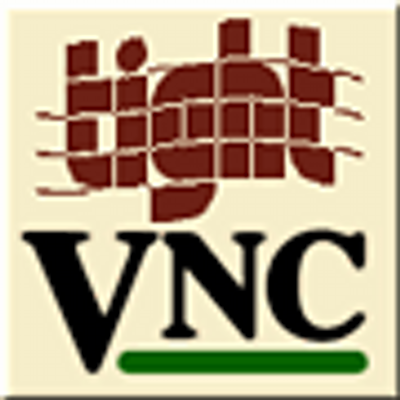 Tight VNC is free remote access software. It supports Microsoft Windows and Linux only. It is used to extends the RFB protocol of VNC(virtual network computing ) and it controls the other computer screen remotely. It's available freely. Recently it has added other key features to this remote control software.
Pros for Tight VNC
It has full Microsoft Windows compatibility
Simple and easy to use.
Fast and secure connections.
There is text and voice chat facility.
File manager option.
No installation required.
Also, Check :
These are best remote desktop software and software like Teamviewer. Even few of them does not require to install on your device. You can use directly without configurations also. These are the best Teamviewer alternatives.