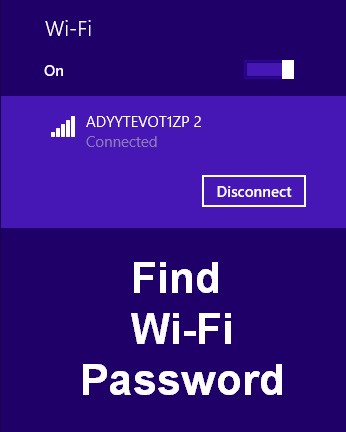 There is a easy way to find out saved wfi password  in any device like android, iPhone, and Mac. It's good to know about this trick because sometimes we forgot the password. You could either send a password request to the wifi administrator. May be that time it will helpful this trick otherwise you do not have any option at all, you feel like helpless. Tricks are very simple the important thing is before using this tricks you need to know about some commands that's okay with it. If you do not know then no need to worry about this here i am providing for you. Let's start the process to find out saved WiFi Password in Android, iPhone windows 7,8 and MAC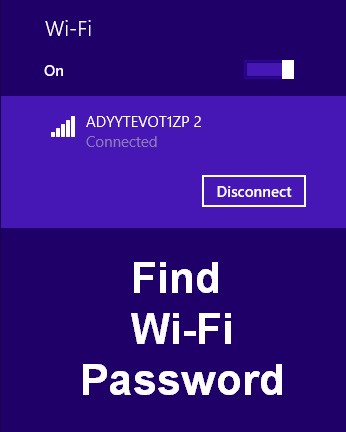 Also Check
How to Find out Saved Wi-Fi Password in Android
If you have a laptop then it's not a difficult thing because now you can find out easily by using above process. But when we talk about the android it's difficult to know about all details in one mobile. Here i will share with you how to find out the Wi-Fi Password in android.
The First and fore most thing is we have to open a system file on Android, we can not use the normal file explorer that comes pre-installed on the device. We can use ES File Explorer for the trick. We have already seen a guide on how we can use ES File Explorer to view and edit system files on android.
Now shift into  a folder  in ES File Explorer and you will see a directory called data. Method to data/misc/wifi folder and you will find out a file named wpa_supplicant.conf.
Tap on the file to open it up and make sure that you are using  ES File Explorer 's built-in text/HTML viewer for the taskIn the file you must be able to see the wireless SSID  and password next to it.
Now you can search specified user  name and password just write down on paper and close the file. You have to remember one thing that should be do not edit anything in this file when you open this file otherwise you might start having wifi problems. I thought this might be useful trick because you do not need to install any app from google play. That's why and easy way to know the password.
Also Check :
How to Find Out Saved Wi-Fi Password  in Window 7,8,10 PC
You need some commands let's start. Just go to settings and open the command prompt in administrator mode. Now enter into the "cmd" in the run box, by doing  right-click the command prompt select run as Administrator. Just type the following command and press the enter to see the WiFi password. Here is the path
Particular user name show profile name="Wireless SSID" key=clear
The name of your Wireless SSID this is the name of the Wi-Fi network that you connect your computer that means wireless network name. The password will show under the Security Settings. In case you want to see the password and not the other information, then you can use the findstr command simple. Here the path
Particular User name  show profile name="Wireless SSID" key=clear | findstr Key
This process is very simple to handle because you do not have to nothing just enter the above commands that's it.
How to Find out Saved Wi-fi Password in Mac
Your Mac uses Key chain to store the configuration information of the WiFi network and we may use the BSD command "security" to query anything stored inside Key chain, including the Wi-Fi password.
Just enter into Spotlight (Cmd+Space) and now enter the terminal to open the Terminal window. At the command line, enter  the following command before that you have to replace the wireless SSID with your WiFi name, then type your Mac specified user name and password to enter the OS X key chain and the Wi-FI network password would be visible on the screen in plain text. Here the command
security find-generic-password –Wi-Fi name
Also Check :
So this is the way to find your forget wifi passwords from MAC , Windows and Android device. So now share this information with your friends and help them to find their wifi passwords.