Interaction and communication are the basic needs of every human being. However, they are even more valuable and important during the college years. Sharing thoughts, helping others to do homework, learning news, and collaboration with mates are impossible without up-to-date messaging means. It is physically impossible to stay in touch with people in and outside the dorm. So, why don't you take advantage of the modern applications that can simplify your life?
No matter if you are searching for someone to help you do your homework, want to share superbpaper review, or just strive to chat with friends, you can do it using one of the most convenient apps. The purpose of such options is to provide a unique texting opportunity for students, as well as simplify the communication between teachers and parents. Get homework, progress reports, and important memos right on your phone. Discuss the upcoming events, share opportunities and ideas with other students.
Do you have problems with your last essay? Have you used the services of writingpapersucks.com? Are you interested in the extracurricular activities of your college? Use one of the relevant messaging applications to receive, save, and share valuable information with others.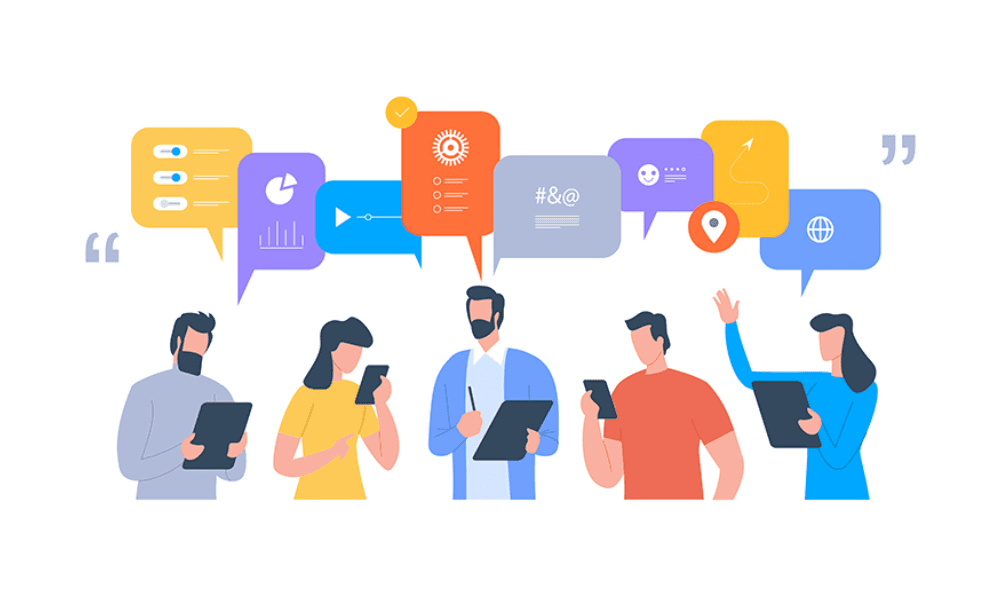 Classting
This practical and highly flexible service is a perfect option for those, who strive to share updates and other data with families. It is an excellent social media, the key purpose of which is to draw families into the classroom.
ParentSquare
The best colleges have a well-developed system of communication not only with students but also with their parents. ParentSquare is a cross-functional tool that increases the level of parent involvement in the student life of his/her child. The app will help colleges to set a productive interaction between parents and teachers.
Remind
The name of the application speaks for itself. The text reminder from a teacher will keep a student and his/her parents up to speed. The highly effective and exceptionally easy-to-use application has the potential necessary for flawless communication of students with their educational institutions.
Sesame
Are you tired of parents controlling you? Well, no time to relax, as Sesame is an extra chance for them to monitor your progress. A well-designed platform is not only convenient but exceptionally useful.
TalkingPoints
The main feature that differentiates TalkingPoints from a multitude of similar apps is the support of 100+ languages. Students all over the world finally have got an opportunity to discuss important points and share resources easily and fast.
ClassDojo
Are you interested in professional growth and development? ClassDojo is the app that will come in handy. With the thoughtful implementation, it can help you create and manage portfolios, share your thoughts with the experts, and get their critical remarks about your work. ClassDojo is a convenient way to set goals, leave feedback, and celebrate your academic achievements.
ClassTag
The main characteristic of this messaging app is the user-friendly interface. It will take you seconds to sync with other students and their families. The effective communication service has a diversity of practical options to meet your academic needs and requirements.
Teachers.io
Despite the student-oriented nature, the app is used mainly by teachers. It is a flexible scheduling and discussion tool that simplifies the student-teacher interaction and promotes their cooperation. The option is the most productive if used together with one of the best student homework applications.
Facebook Messenger
Finally, we can move to more entertaining and fun applications that are aimed not only on solutions of academic-related tasks but also on friendly conversations between classmates. Have you recently ordered custom essay writing from scamfighter.net, which has turned to be a complete success? It would be a great idea to share this useful platform with your friends. Facebook Messenger may be the optimal way to do in an informal atmosphere. The highly popular service features automated messages, instant replies, and personalized greetings that advance your productivity. The simplicity of use is the crucial feature of the app, as a new conversation will become available right after you click on a single button.
WhatsApp
Being one of the most significant messaging applications, WhatsApp incorporates over 2 billion users from more than 150 countries. It is undeniably a cost-effective alternative to texting, especially if you are looking for international communication. The mobile phone and internet connection are the only things you need to send messages worldwide.
Instagram Direct
The entertaining platform is one of the most appreciated and frequently used options among the students. However, it offers a way more opportunities than just watching videos and scrolling the activity feed. Check out the up-to-date features of the Instagram Direct which can provide easy and fruitful communication of students. Video chat is a great example of exclusive Instagram features that make it widely demanded.
Twitter
Fun and entertaining channel can also be used for rapid information sharing. The app is an excellent way to leave some feedback and reviews. On the other hand, you can get useful tips and recommendations from the twits of other users.