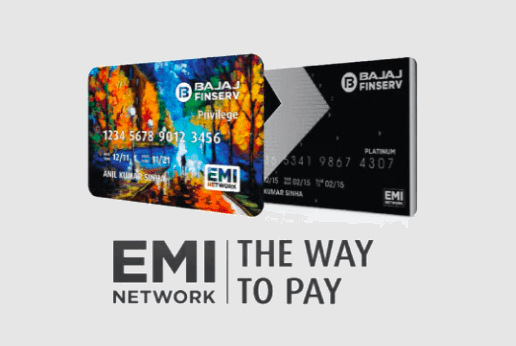 Several people look to change their home environment by adding something new to their dwellings in terms of furniture, decorative products and appliances. However, the thought of doing that may bring some concern as you may have budgetary issues. You are not alone, and most consumers consider their budget before conducting any home-related improvements. Worry not, though, as you can buy any furniture on EMI and have your home looking brand new for the new year that is upon us!
Shop for Furniture on EMI
The Bajaj Finserv EMI Network Card is the key financial tool that can transform your home into an interesting living space. With the right upholstery and furniture, an ordinary area becomes quite extraordinary.  With an easy application process, you can get a Bajaj finance card online. Apply with minimal documentation and get the card almost instantly. Such a payment device can help you with expenses that you require to decorate your home with a new touch. With an EMI card, you can buy furniture online in an organized manner and make payments without hassle later. 
Furniture Purchase
You can buy furniture online, along with other home furnishings, to decorate your home by using a simple facility called 'NO Cost EMI'. The Bajaj Finserv, EMI Network Card, is a digital payment instrument that permits you to purchase furniture from leading brands like Pepperfry, HomeTown, and At Home by Nilkamal. NO Cost EMI simply means that you can buy any furniture you like, from bedroom sets to dining sets, without paying any interest with your EMIs. This lets you afford more furniture as it eliminates interest charges that may be high if you use a credit card to pay for your furniture on EMI. 
NO Cost EMI Furniture Shopping
You can buy furniture on EMI when you use the Bajaj Finserv EMI Network Card conveniently online. Both online and offline, partner retailers permit you to use your Bajaj Finserv EMI Network Card to purchase furniture in NO Cost EMIs with several items and products at ZERO downpayments. Besides this, you get great discounts and cashback offers when you shop for furniture from the following partners of Bajaj Finserv: 
HomeTown – Home decor items and furniture

Pepperfry – Home accessories and furniture sets

Damro – Furniture

HomeCentre – Upholstery, linen, home accessories and furniture

Amazon – Any home furniture items

Flipkart – Furniture

Bajaj Finserv EMI Store – Home furnishings, furniture, linen and upholstery from top brands
Your Home, Your Paradise
When you buy furniture online with the Bajaj Finserv EMI Network Card available at Finserv MARKETS, you can make repayments in flexible tenures from 3 to 24 months. This way, furniture is affordable, and you choose your tenure to repay down payment amounts.