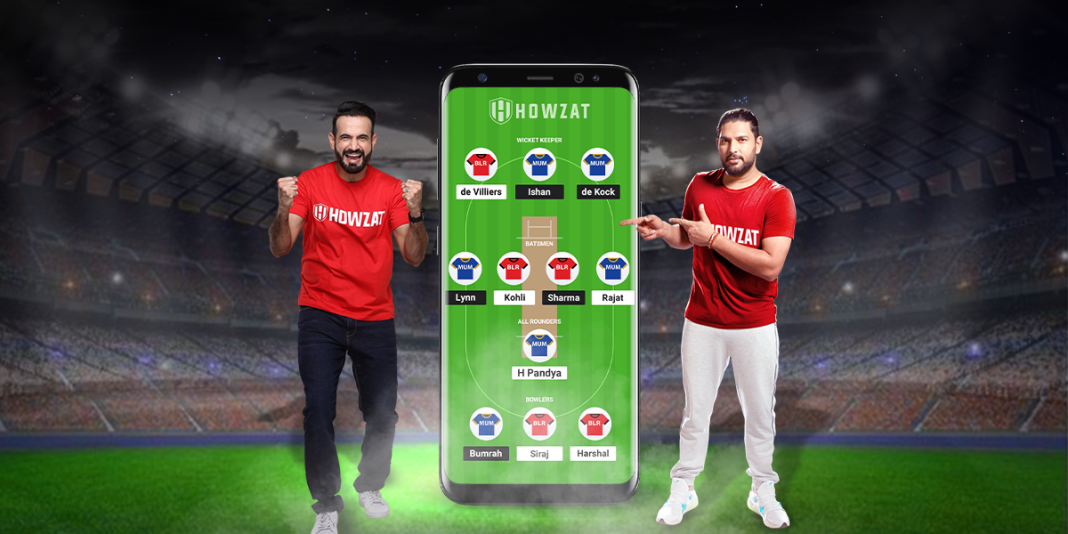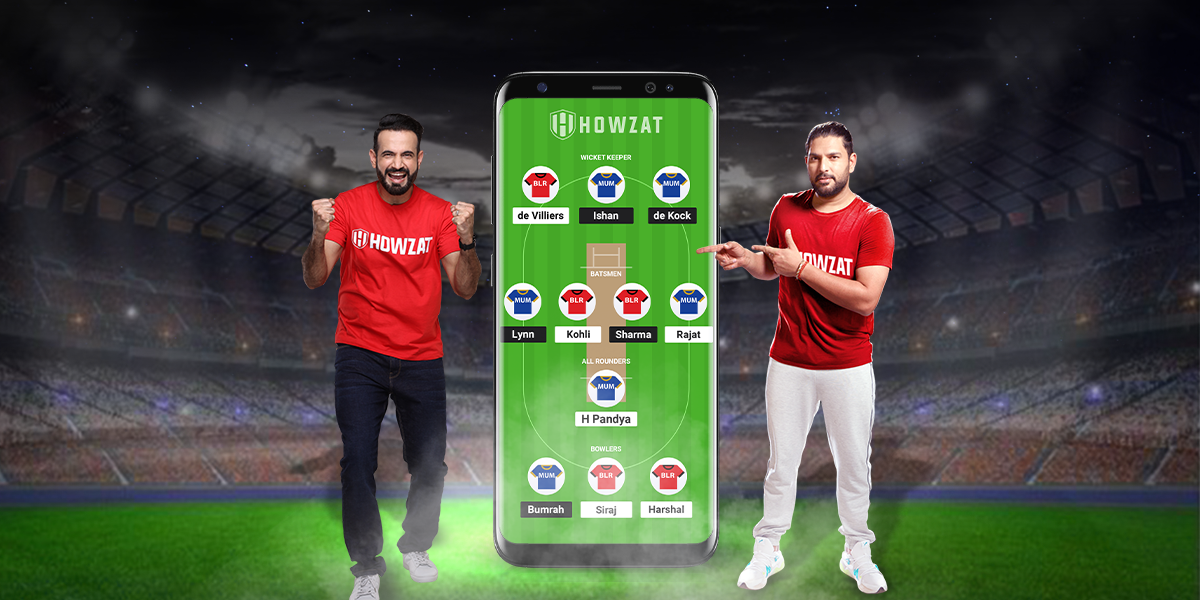 Other than love for the sport, what is it that connects a cricket fan in Delhi with one in Antigua, and another in New Zealand's Queenstown? It would have been difficult to come up with an answer a generation ago. But now there is something that bonds fans around the world. With most serious cricket lovers, you can almost be sure of one thing – that they play at least one fantasy cricket game.
The speed at which fantasy sports have transformed the sporting landscape is dizzying. Whether it's games based on American sports, football – especially the English league version – or cricket and kabaddi in the Indian subcontinent, the mushrooming of fantasy sports apps has drawn in millions of new users every year. And as popular as games based on American Football's NFL or the English Premier League are, it's now India that's the world's biggest market for fantasy sports, with more than 13 crore users. It goes without saying that the majority of them play fantasy cricket. Here we look at some ways in which fantasy cricket games are creating a truly global community.
Thinking global
Most fantasy apps are subject to restrictions based on geography. For example, a fantasy cricket app based in India is subject to local laws and jurisdiction, and usually open only to those residing in the country. However, that doesn't mean the content they feature is local at all. The best fantasy cricket apps cast their net wide and have contests based on matches being played around the globe. For example, for a cricket geek following the sport in March 2022, the options are many. There are Test series being played in Pakistan and the West Indies, with South Africa soon to host Bangladesh. The Indian T20 League, which creates a buzz all over the world, starts later in the month. There is also the Women's World Cup being played in New Zealand, with India hoping to go one better than their runners-up finishes at the 2017 World Cup and the T20 World Cup in 2020.
A fan in India could follow a Women's World Cup match in the early hours, watch a Test match later in the day, and then tune in to an Indian T20 League double-header. If he or she is prepared to sacrifice sleep, they can watch England try to win a Test series in the West Indies for the first time since 2004. It goes without saying that the leading fantasy cricket apps all have contests based on each of these games. Straight away, you have that invisible thread connecting the West Indies fan in Jamaica with the English one in Manchester and the Indian aficionado in Kolkata.
Creating a narrative
Fans don't just play fantasy cricket either. They talk about it too. There are entire message boards dedicated to fantasy sports and strategies. You can find YouTube videos giving you tips and advice on which players to pick. Cricket watching was once a largely passive activity. You went to the stadium or watched the match live on television, and once the game was over, you either went home or switched your TV off. The more hardcore fans may have indulged in post-match analysis, but for the most part, there was little to connect the fans with their heroes out on the field.
Fantasy cricket has changed that. Along with the runs being scored, wickets being taken and catches pouched, your fantasy teams are scoring points in real time. A recent study showed that up to 70 per cent of Indian T20 League watchers have a second screen open while watching matches, which they usually use to communicate with friends or keep an eye on the progress of their fantasy teams. And post-match discussions can last for hours, with the fortunate few gloating over their inspired choice of captain and vice captain. The expert players will often advise the newcomers on how to get started, and how best to balance their teams.
It's a different skill
Fantasy cricket games have so much in common with the sport it's based on, but there are also significant differences. Cricket teams in real life have fairly rigid structures, with at least 4 or 5 specialist batters, 3 or 4 specialist bowlers and 1 or 2 all-rounders joining a wicketkeeper in the playing XI. It's quite different in fantasy cricket, where a winning XI could have 2 wicketkeepers, 2 batters, 4 all-rounders and just 3 bowlers. The fact that you have 2 teams to choose your XI from vastly enhances your options.
Similarly, there are no constraints based on seniority or past performances when it comes to picking your fantasy cricket captain. You can simply go ahead and pick the player you think will score the most points, regardless of whether they've played 2 matches or 200 matches. The best fantasy cricket players understand this, and leave traditional cricket logic at the door while picking their XIs.
These significant differences are also the subject of much lively discussion on fantasy cricket forums and message boards. A 50-year-old in Australia could end up benefiting from advice given by an 18-year-old in India. That's just how fantasy cricket works. It truly is a global phenomenon now.