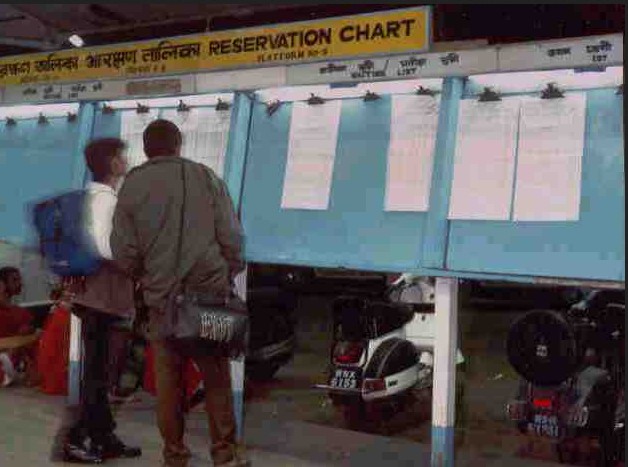 Booking a train ticket on IRCTC can be a daunting task and if your ticket is still on the waiting list then the process is even more frustrating. But the good thing is, If your waiting list number is not too high, chances are your ticket will get confirmed before the train chart preparation. This makes the chart preparation an event to keep an eye on.
According to the official website of IRCTC, charting is done is prepared 4 hours before its scheduled departure from Originating station. For trains departing in the early morning, the process is completed the night before.
There are many misconceptions and queries about train chart preparation time. Here we present you the complete process of charting and if you got any queries it will be solved by the time you finish reading this article.
Train Chart Preparation Time is important when you book train ticket and if you get Waiting list for that. So if you want to know whether your name is in the final list of the passenger in the reserved category or not. Then it is finalized at the chart preparation time. So it is necessary to know the Railways chart preparation time.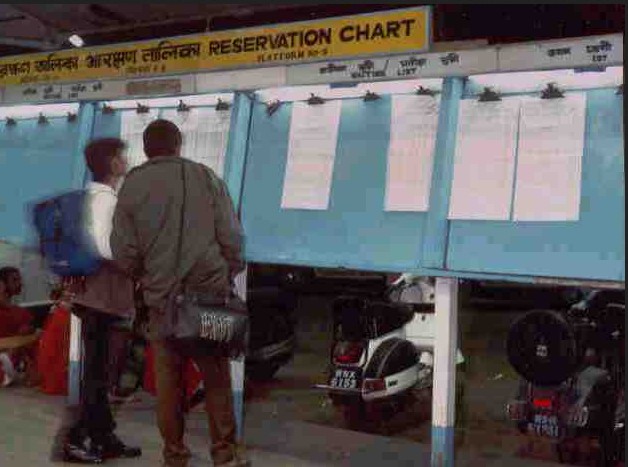 Train Chart Preparation time for Indian Railways
The chart preparation of train depends on its departure time, for every train Chart preparation time is different and it also depends on whether train departure time is in morning or evening. Generally chart is prepared 4 hours before the schedule departure.
Though the chart prepared is not final and can still be altered by railway. The final chart is prepared 30 minutes before the departure of the train, in the final list people having RAC tickets could be confirmed. So it is always a best practice to wait for until 30 minutes before train departure.
Suppose you booked a ticket in tatkal and you got 37 Waiting List (W/L), now either keep checking whether your ticket is confirmed or not. Or wait for Chart preparation, because if your ticket is not confirmed till chart preparation, then you have to travel without a reserved seat. If you booked the ticket online, your waiting list ticket will get canceled automatically. You can not travel with an e-ticket that is not confirmed. The refund for the canceled ticket will be refunded automatically to your account without the need of performing an extra step.
And if you have booked your ticket online and if it is on the waiting list after chart preparation then your ticket will auto cancel. Check Train ticket cancellation rules for that.
What is Chart of Train ?
A train chart is the list of passengers that have reserved the seat on that train with all of their details like Name, Gender, Age and station of boarding and destination. It also consists of Coach and seat number of the passenger with confirmed ticket and RAC. This chart is usually pasted on notice board of your train platform or at your coach.
When you check PNR status, you may have found this message Chart not prepared. You must be thinking what does this means. As I told earlier if you have your seat in the reserved category or confirmed then you do not need to worry about this chart preparation. But if your seat is on the waiting list or RAC then you have to wait till chart preparation, as only after chart preparation, you will get to know whether your seat is confirmed or not. If your seat got confirmed at the time of chart preparation, you will get your seat and coach number on the chart. Otherwise, you will be on waiting list.
Note: From Nov 12, You can book online ticket 30 minutes prior to train departure. And the chart will also be prepared two times. One before 4 hrs of scheduled departure and another 30 minutes before the scheduled departure.
Chart Preparation Time for Morning Trains
Generally, the chart for morning train (i.e train before 11 A.M )is prepared on the previous day before 8 P.M, but it also depends on the origin station working criteria. So if you are leaving through some morning train, then your chart will be prepared on the previous evening, so it would be easy for you to get to know whether your seat is confirmed or not.
Chart Preparation Time for Evening Trains
As I told earlier for trains chart are prepared before 4 hrs of its departure time, so all the train in evening their chart is prepared for about 3-4 hours before it leaves.
Chart Preparation time for Mid Night trains
If your train is in midnight or early morning then your train chart will be prepared in the evening at 8 P.M.
Also check :
How to check Whether Chart is prepared or not?
To know whether your train chart is prepared or not. You need to have your PNR number, now just do PNR status check on Indian Railways site or on IRCTC. There you will get to know complete details, weather chart is prepared or not. Or your ticket is confirmed or not.
You must keep in mind that train chart is prepared before its departure from origin station, so sometime you may come across a situation that train chart is prepared 1 day from your time. As it might be a case that train origin is from some far station, so while checking chart preparation or PNR status, it is also important to know train origin station and it's timing.
You can check chart prepare or not by doing PNR status check on Indian Railway website or if you have book online on IRCTC, then just do PNR status check online on our irctc account directly.
I hope you are now clear about the chart preparation timing of train. If you want to ask anything else related to INDIAN railways or IRCTC. Just comment here we will definitely answer your query.