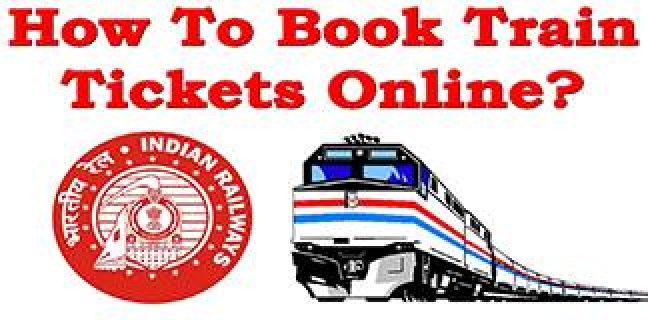 How To Book Railway Ticket online on irctc
In India majority of people are depended on Trains for traveling to some distant places. Like from one city to another city, people use Railway transportation. India has very vast railway network. Around 20 million people travel by train daily. For traveling in trains, one has to take reservation (i.e has to book a ticket). You can book Railway ticket online on Irctc website.

There are many Railway Ticket Counter at each Railway Station, one can book tickets from there. But at these counters, you have to wait in long row or ques for your turn. And it's a very hectic process. Then why not use some other easy method of booking railway ticket.
Note : Now you can only book 2 tickets a day and max 6 ticket a month from one account of Irctc from 15 feb.
Also check :
You can also book ticket by some Agent or Online. But why give money to Agents when you yourself can book your ticket. There are many sites through which you can book your tickets, but most of them are private. I prefer Irctc.co.in which is the Official Website Of Indian Railway For Train Ticket Booking.
What you will need ? (Requirements)
1. Internet Connection
2. Irctc Account (If you don't have account on irctc . Don't worry check our article on
How To create New Account on irctc )
3. Debit Atm/ Credit Card /  Net Banking etc.
Now you can also pay through Paytm Wallet on Irctc and can also avail discount on train ticket. Or you can also register for Irctc ewallet , another payment method for Irctc.
How To Book Train Ticket through Irctc Connect Mobile app?
First Download the Irctc Connect App for your Phone. Android, iOS.
Now open the app and login with your Irctc account, if you don't have you can register on Irctc through mobile app.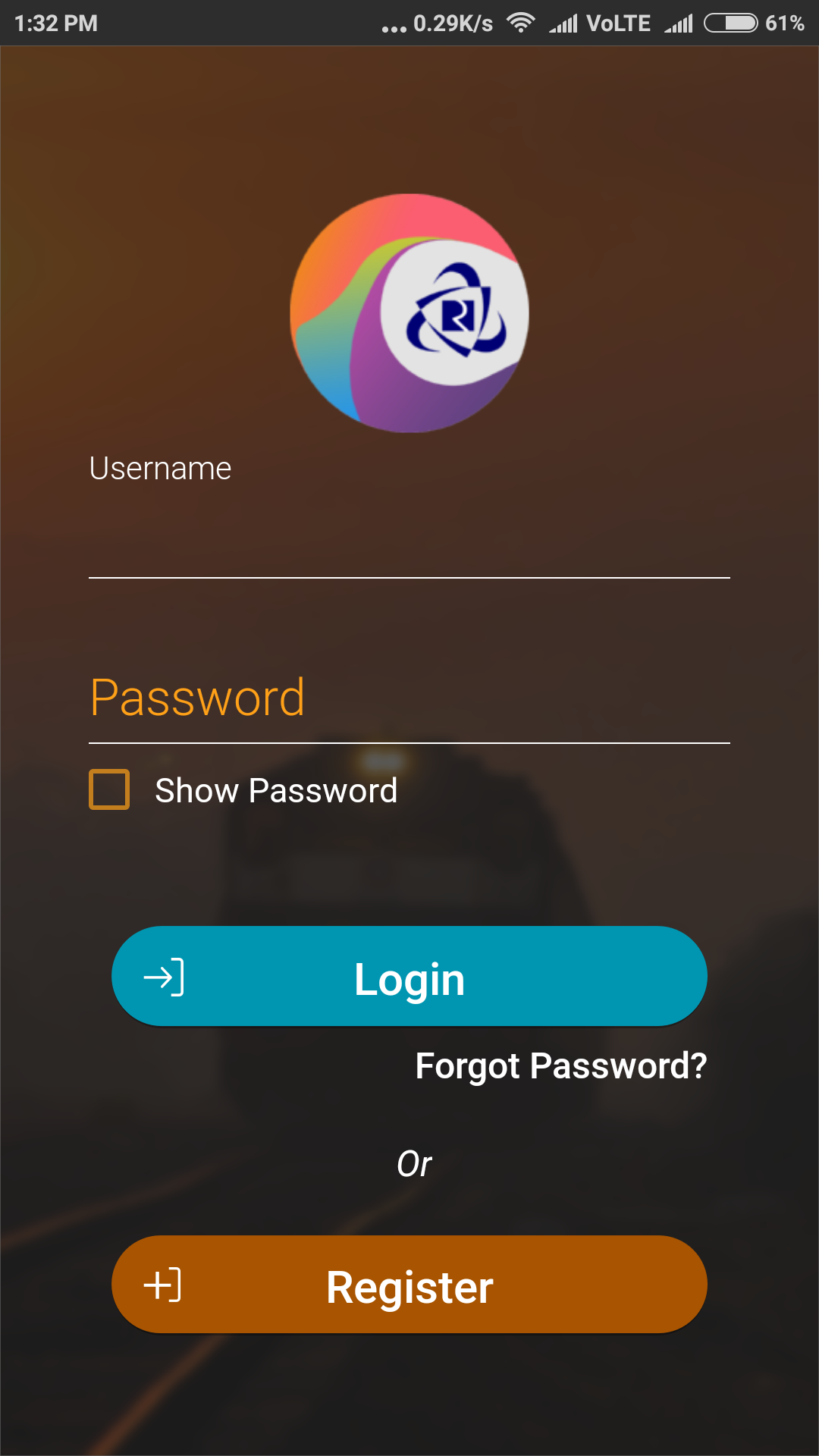 Now it will ask for a Pin, you can set any 4 digit pin.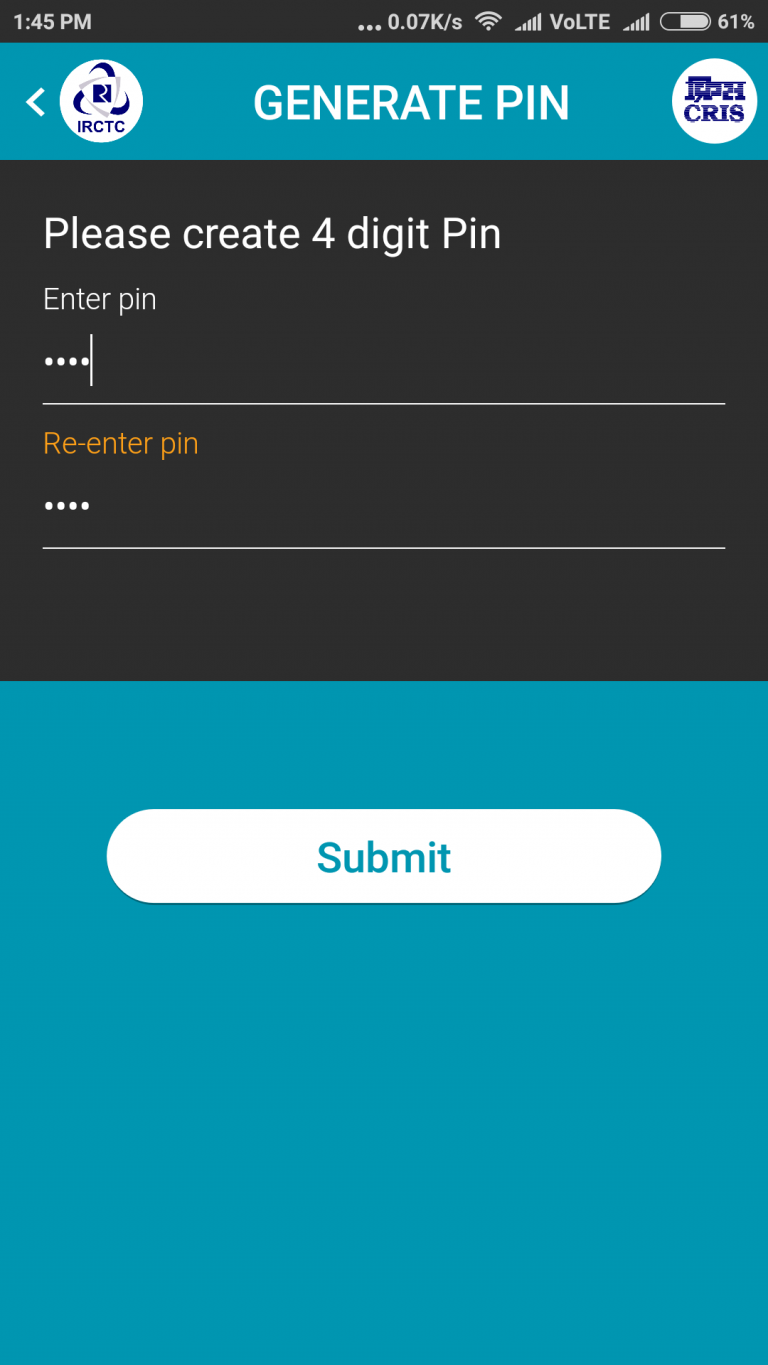 Now just select your origin and destination station and the date to search the train.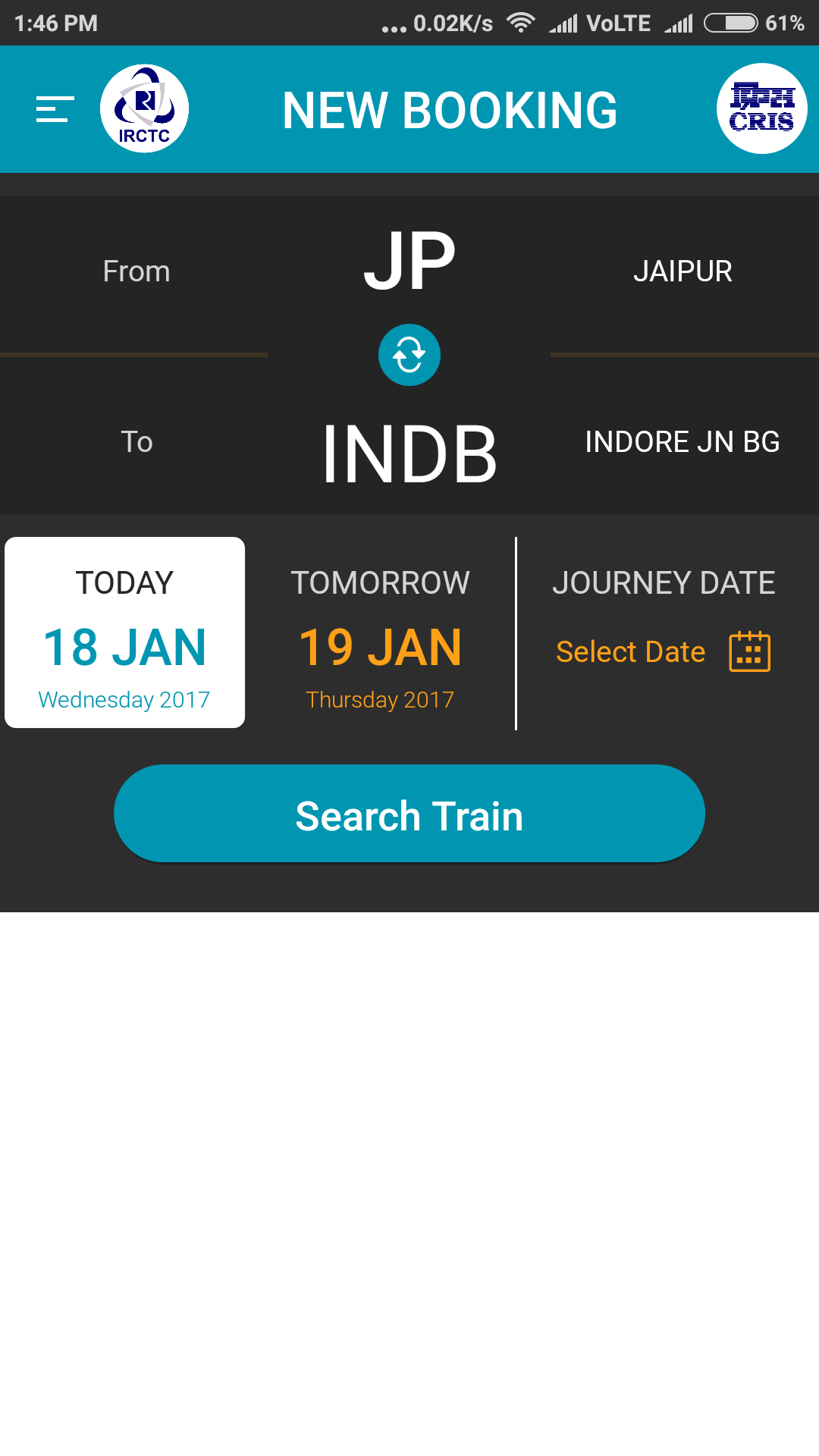 It will list the train, you can select your desired train, check for seat availability.
Then tap on Book Now to book the ticket.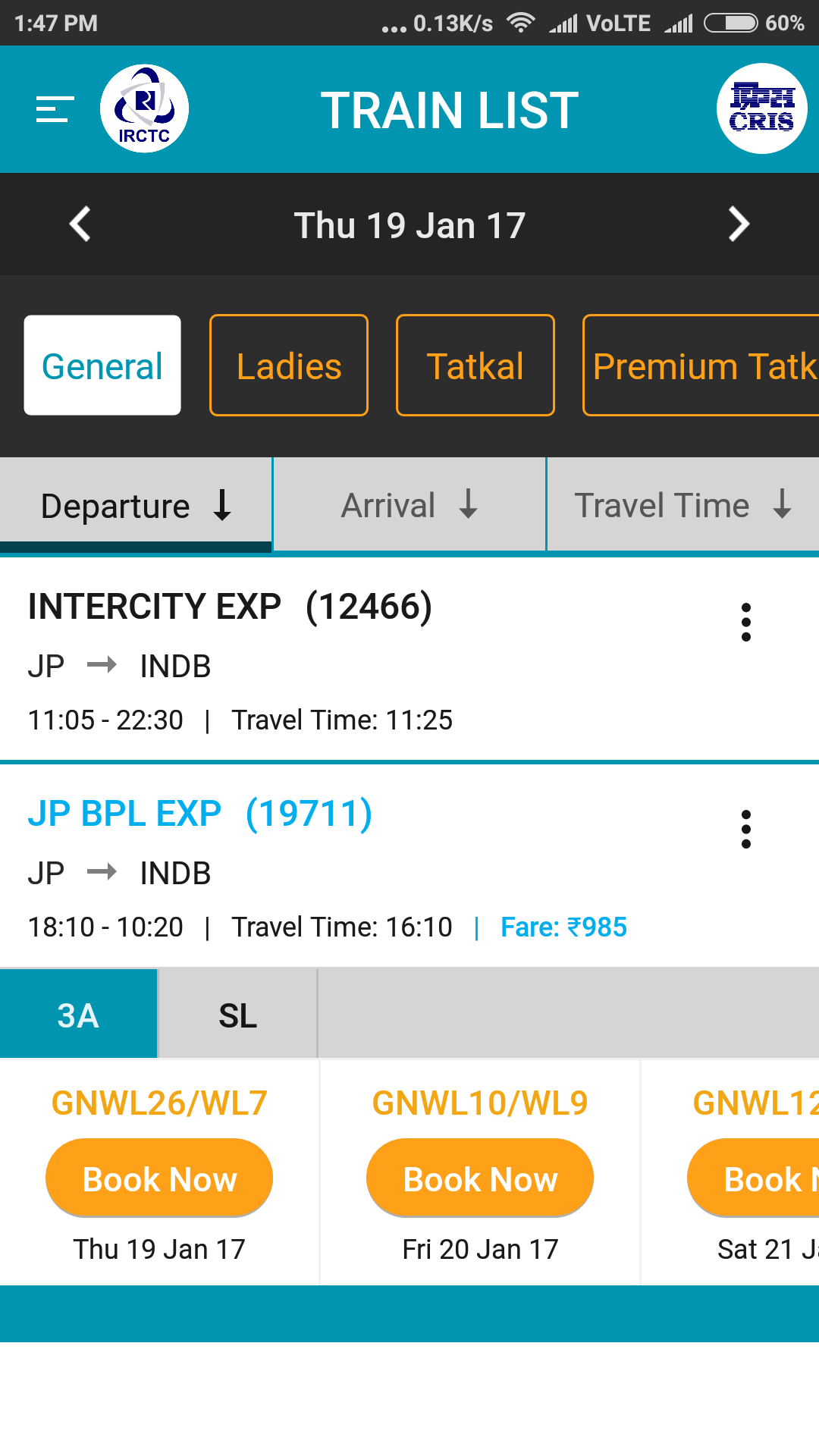 Now tap on Add Passenger, Enter person Name, Age and Gender, then Tap on DOne button.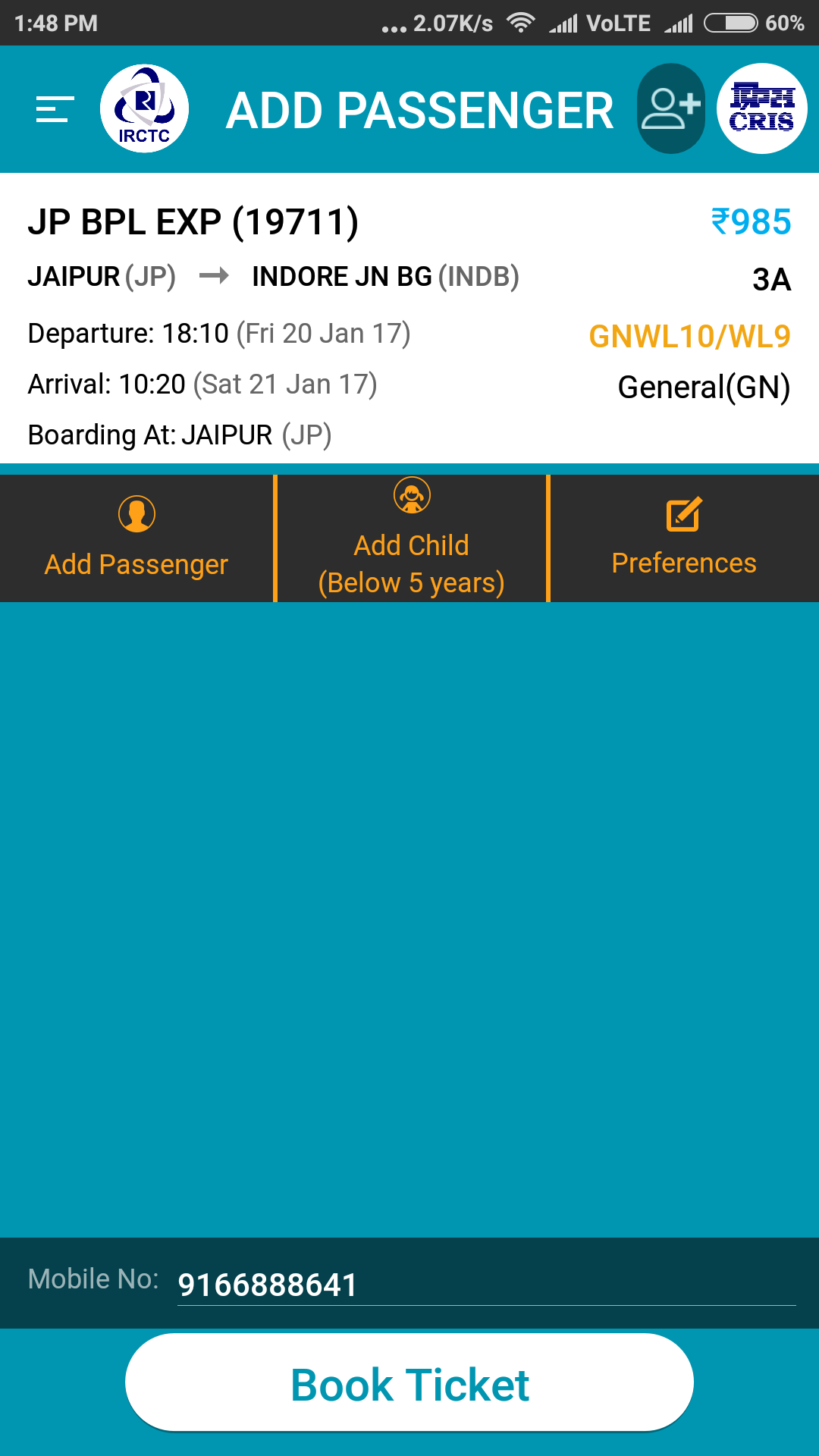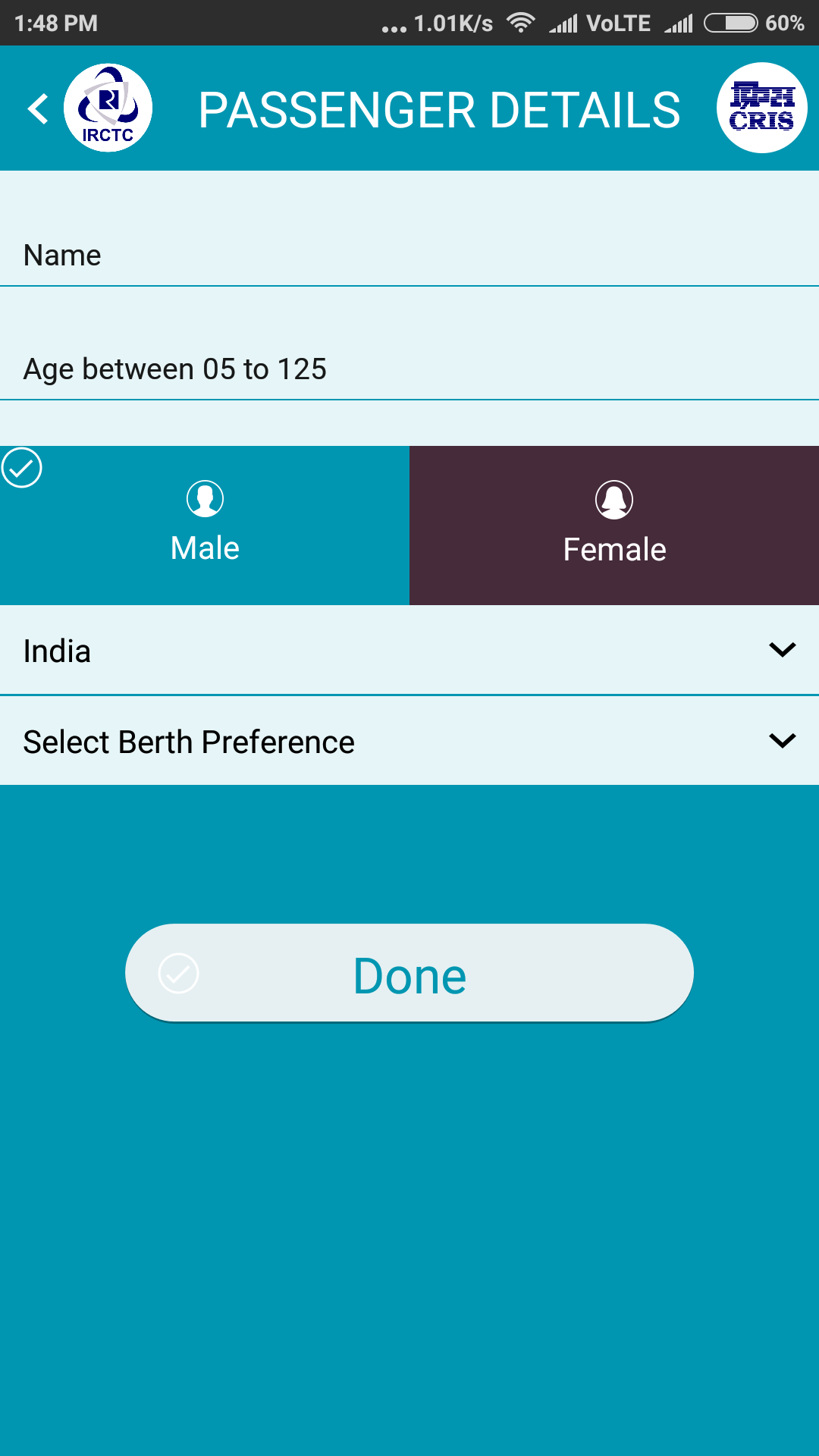 Then Tap on Book Ticket button confirm the booking.
Then it will take you to the payment page. Select your desired payment option. And complete your payment.
You have successfully booked the train ticket through Irctc Connect app.
How To Book Railway Ticket online on Irctc Website?
It is very easy to book train ticket through Irctc. Just follow the steps and you can easily book your first train ticket on Irctc. After first booking , you will found it very easy like a game. If you are looking to book tatkal ticket then you must also read my guide on How to book confirm tatkal ticket on Irctc.
Step 1: First Open www.irctc.co.in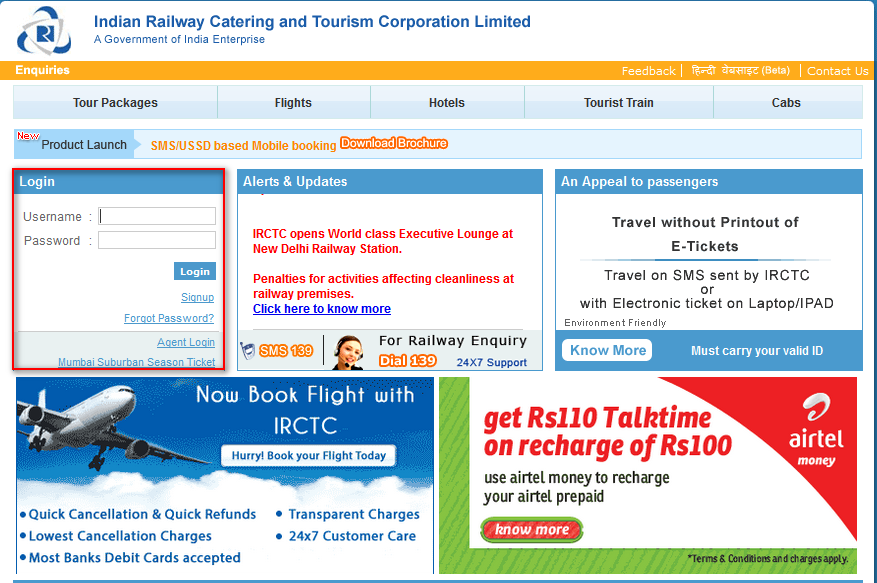 Step 2: Fill your Username and Password and Click on Login Button. (If you don't have username and password you can Create your account on irctc check How To create New Account on irctc)
Step 3: You will redirected to Plan My Travel page.
Enter your source and destination city name in from and to.

Select Your date of traveling. (You can Book ticket upto three month from the date of booking)

Ticket Type will be E-ticket
Select your Quota, there are three option available General (for normal booking), Tatkal(For urgent Booking) and Ladies(for ladies only).
Then Click on Find Trains Button to search the trains.
It will search and list trains according to your city and date.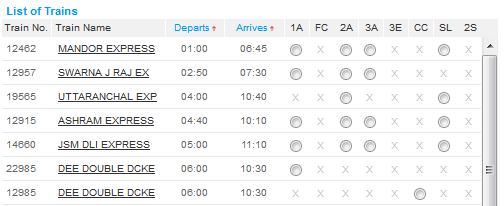 Now You have to chose your train and Class 1A(First Ac), 2A(Second Ac), 3A(Third Ac) CC(Chair Car), Sl(Sleeper Class) and 2S(Second Sleeper).
When you select your option for your Train and Class, It will display the Available Seats.

Here i have selected 3A of Mandoor Express.

It Displayed the seat availability. Here Wl (waiting list), RAC(Reservation Against Cancellation ) and Available (Seat Available).
Now Click on Book Button . It will redirect you to Ticket Reservation Form.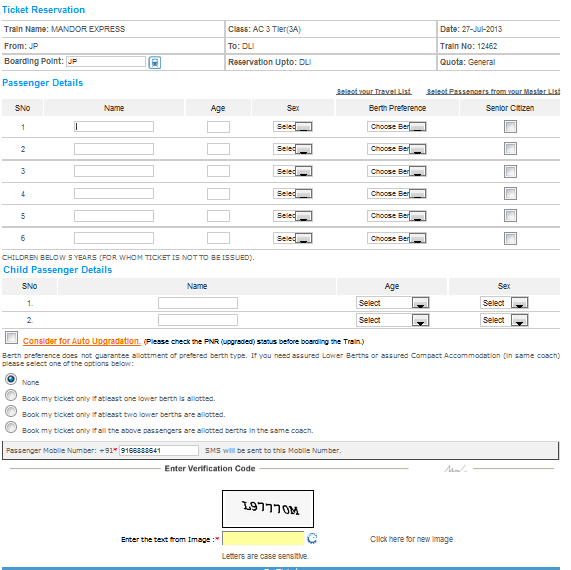 Now fill this form, you can book ticket for 6 person (in case of general) and 4 person (for tatkal booking) at a time.
Fill the Name, Age, Sex and Berth Preference of Traveler. If the Person is Senior Citizen you can check the box (you must have valid id card for this). Some discount scheme is there for Seniour Citizens.
If there is any child passenger (age must be less then 5), you can fill it's name in child section.
Fill the passenger mobile no to receive ticket on your mobile through Sms. You can show this ticket to TC, you did not need to take print out.
Now fill the Captcha and click on the Go button.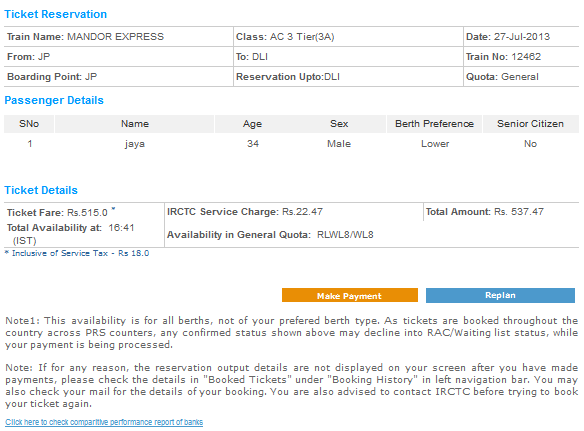 It will redirect you to Payment Section. Now Click on Make Payment.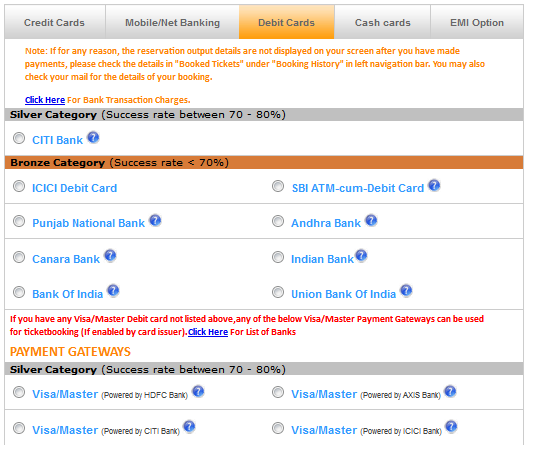 Now Select Your Card Type (credit cards / debit/ or Internet banking) then Select Your Bank.
Then it will redirect you to the Payment Gateway. Fill your card details and Click on Make Payment to complete your process of ticket booking.
You will receive a SMS and a mail on your id. Either you can take print or can use SMS.
It's that easy to book ticket online on Irctc, if you still have any doubt you can ask it by comment.

Learn How to check Irctc PNR status ? to know seat confirmation.
You can also book Irctc Train ticket by SMS , this method does not require any internet connection. So you do not need to worry about the fast internet connection for rail ticket booking.