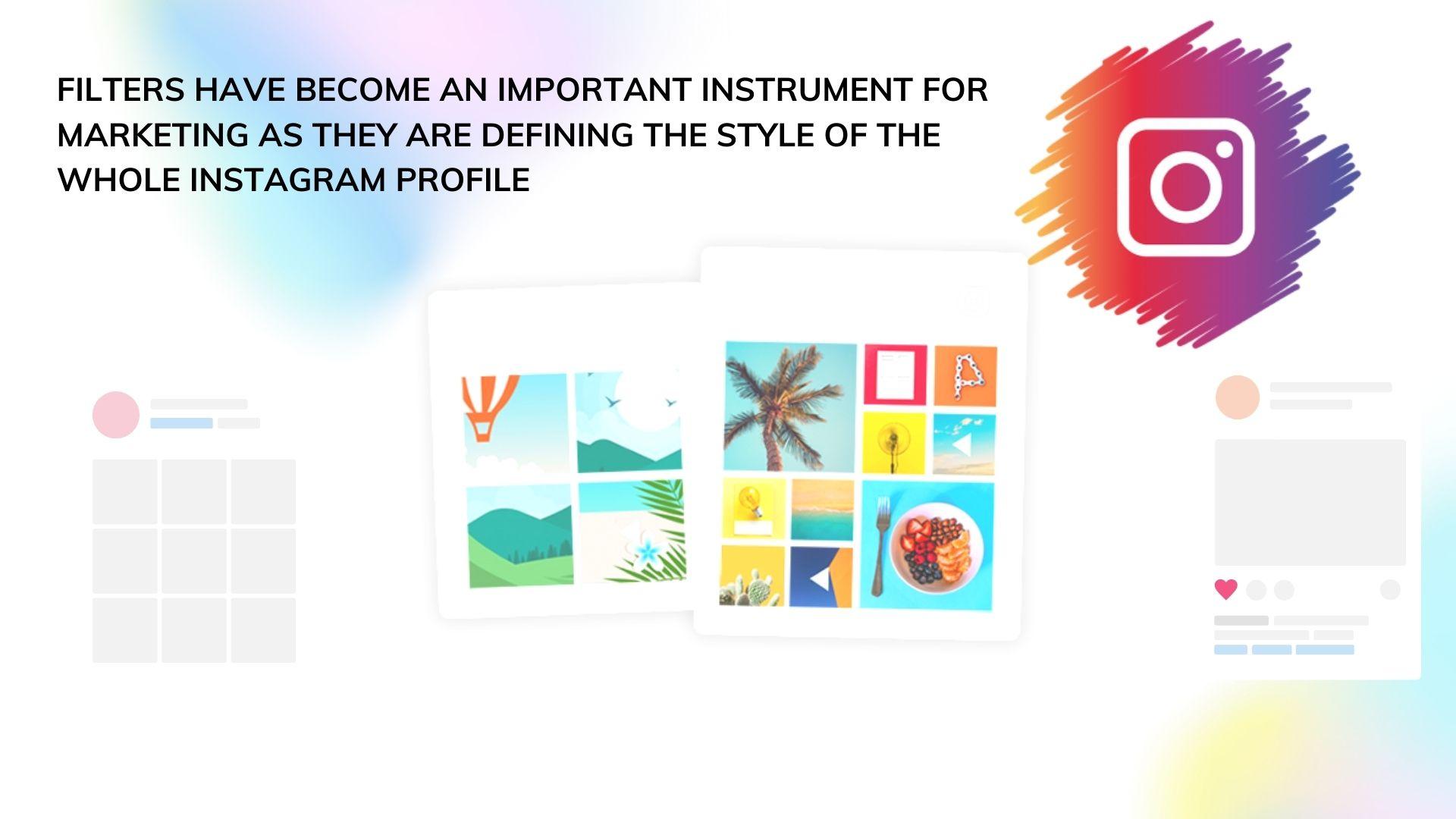 Instagram is well-known for the instant filters that can be applied to your photos. At first, it was just a fun feature, but by now filters have become an important instrument for marketing as they are defining the style of the whole Instagram profile.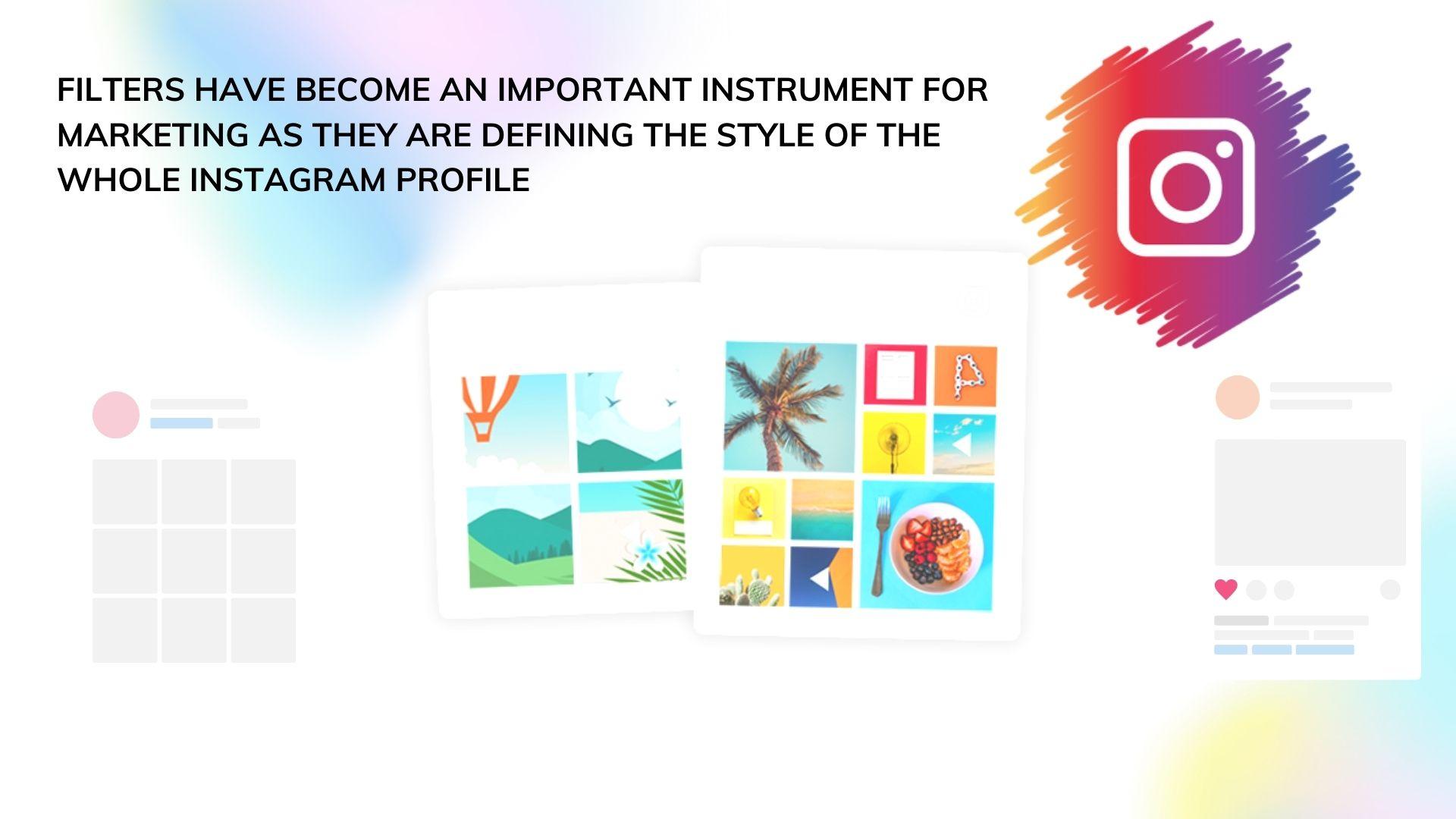 Many people are stuck at the stage where they decide which filter to use, spending a lot more time on the platform than they should. And just a couple years ago, Instagram introduced additional filters for Stories, with a specific type that is called a Mask. Masks were huge, but recently the policy of Instagram changed, as the results of Mask usage started showing up. Here, we want to explore the impact of filters on the engagement rates and how you can make them work for you.
Making Your Images POP 
The main purpose of the filter is to enhance the photograph but in a rather subtle way. Basically, Instagram filters are working with color correction, contrast, and exposure. For more exalted changes one must use third-party apps, like PicsArt or similar. But for lifestyle, travel, food blogs the ones that are built in the platform would be enough. You need to add filters to your posts primarily for creating a certain style that must make your profile stand out from other blogs in this niche. It is highly recommended to stick to one or two filters that are suitable for you, otherwise, the look will be scattered. The most popular filters for posts on Instagram are:
Clarendon 

Gingham

Juno

Lark

Mayfair

Sierra

Valencia
These are considered to be versatile and suitable for many types of photography and they are especially good for taking photos of food and landscapes around you. 
Pick your catchy filters carefully. They are not supposed to be identical, but you must remember about the color synergy of your blog. When you are operating 1-2 filters, you make your profile look more professional and aesthetically attractive, thus you increase the interest of occasional users who open your account. The unified look is more pleasing to the eye. However, it doesn't mean that you should put a filter on every photo you upload. For selfies and photos taken occasionally while you were walking your dog or traveling it is more than okay to get tuned a bit. But a professional photographer would be furious if you did so with the photos they made for you. Usually, photographers have their own sets of filters, which are called presets. Mostly, they are using Adobe Lightroom and Photoshop to get the effect they need. Knowing that fact, you should realize that applying additional changes through Instagram is no less than a crime. Always remember that when you are planning your posts and respect the work that was done for your photographs. 
Filters For Instagram Stories
Since its launch in 2016, Stories have been upgrading the level of engagement on Insta. At first, there was no variety of filters, except the ones that you could apply in other apps. But by time, when it became obvious that Stories are a hit, developers added a few features to entertain the public. Later, Instagram introduces the possibility to create user-generated filters, and here is where all the fun began. 
One of the most interesting features which are shared with Snapchat is the possibility to create AR (augmented reality) filters, also known as Masks. The point of them was to have fun and entertain the public. Here are the main types that masks can be divided to:
Beautifying masks. The ones that are using blurs and distortions to hide the imperfections and emphasize the facial features that are commonly supposed to correspond to beauty standards. 

Make-up and hair. These are the subgenre of beautifying ones. As it is obvious from the name, these masks are applying different makeup to the face. Or you can get a new haircut for a few minutes.  Usually, bloggers create masks with their iconic looks. MUA's are also using this sort of filters to attract audience

Creative masks. By now on Instagram is an enormous quantity of masks that replicate famous works of art, fashion trends, books, etc. 

Blitz challenges. Usually, these masks are represented as erudition questionnaires, where you must answer as many questions as possible. Many brands use such masks for increasing their rates, as they tend to have an ability to expand the number of accidental views, which transcribe to followers eventually. Everybody loves blitz-tests!

Silly masks. Distortions, funny tags, animal ears, dancing, face swaps, potato heads, annoying orange and other memes… The list is as long as the distance to the Moon and back. 

Defining masks. These are working like a random picker. Usually they are dedicated to the personalities like what Disney villain you are, or what is your soulmate from Marvel… But the only limit is fantasy, so you can find filters which would tell you your fortune, select a proper job for you, or pick the date of your wedding.
As we can see, AR filts are incredibly popular. And they sure will increase your rates, because this is pure entertainment. And this is why people are using Instagram in the first place – having fun. By providing your followers with a new toy you will have better results for sure. 
Fun fact: recently, beautifying masks that change facial features too much, were restricted on Instagram, as they are causing a bad effect on self-esteem, especially of young girls and children. The solution was simple – the creators changed the masks so they would not make the same face to all users. 
Aesthetics For Instagram Stories
These are a fine addition to maintain your style online. We have mentioned before, that the unique style is a must for your posts. The same statement is true for Stories too. And this is a golden age of user-generated filters, there are thousands of them, and they cover a lot of stylistic genres, like analog era (90s, for example), grain effects, color corrections, and many more. To make the process of uploading and sharing the filters, Instagram introduces a new section on the profile page specifically to showcase the masks and filters that users create. The most popular filters, that were created by users, in addition, are:
RetroCam by @yulya.kors

Caramel Latte by @corinthsuarez

90's Camcorder by @thegracemattei

Moody tones by @thaifurtado

Cream by @ya.molli

GrainA4 by @maul.olya

Vintage Vibes by @darina_charikova

Glitter on white by @janmahavan
These authors have produced other masks too, so it is worth your time to check their accounts out for more interesting filters to use for your own profile. 
The same rule applies here – do not use too many different masks and filters in your Stories. Although, there are new ones appearing all the time, so if we are talking about this form of interaction with your followers, it is more than ok to try something new from time to time. Also, this rule cannot be applied to funny or silly masks – these were made for laughs, so it doesn't matter if they fit into your style. 
Conclusion
Instagram filters for posts and stories are a powerful instrument to gain more attention to your profile. People like it when there is the same recognizable style. But this tool can be a hard candy. You have to be very thorough with your choice of photos to post, and picking one or two permanent filters to use. 
With stories, things are not that complicated. The whole format was created with one purpose – to entertain users and keep them online for a longer time. But with the development of augmented reality technologies, people can go bananas with their fantasy! Even though you still have to keep up with the style of your blog, there is more space for experimenting and having good laughs with your followers.