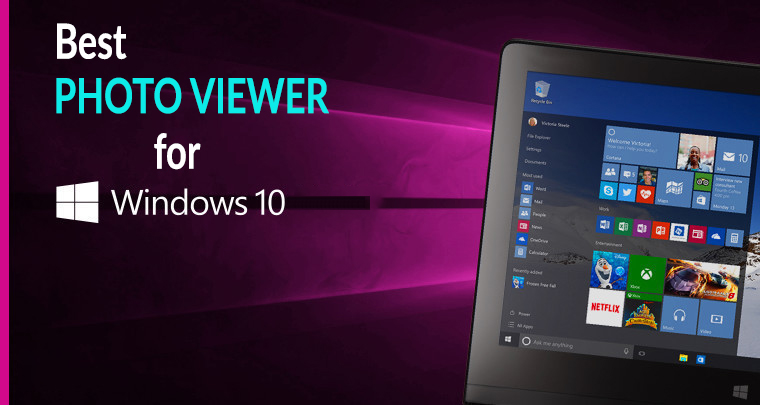 Back in 2015, when Microsoft launched Windows 10 and integrated some new apps like Photos, Groove Music, Microsoft Edge, Music and TV app and more. Talking about the new Photos App, Microsoft replaced it with old and loved Windows Photo Viewer. The new Photos app is not bad, but most of the Windows users are not happy with this replacement. Photos do support most of the picture formats but is quite heavy and take a bit more time to load the images.
The earlier photo viewer was reliable and straightforward to use and showed a single image on click and all images of the folder for Slide Show. Sadly getting back to it is a bit tough task and can only be done by going to the Registry and making the Photo Viewer default again.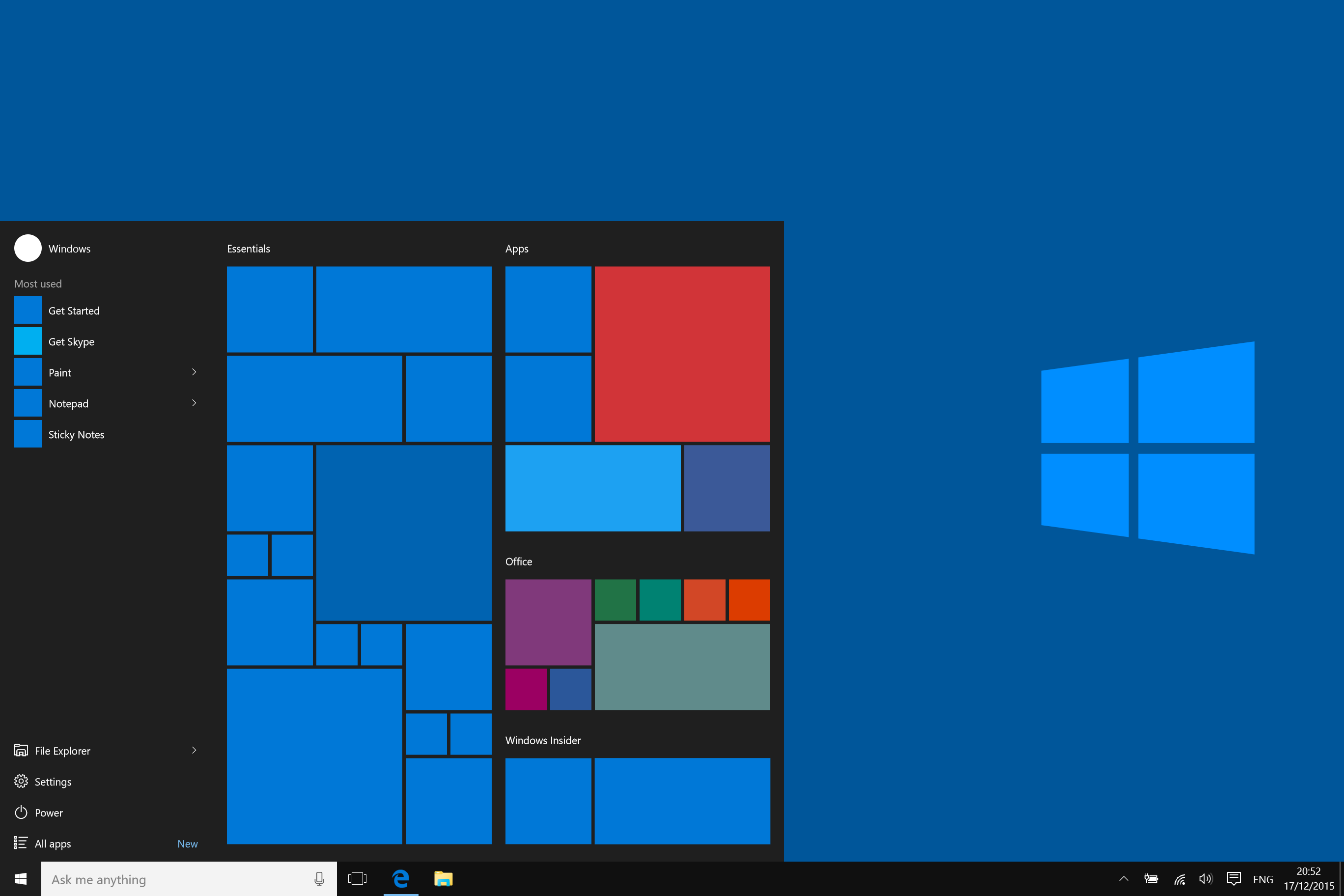 So if you are a Windows user and is not happy with the buggy Photos app, we have compiled a list of few best alternatives to the Photo Viewer. Made after receiving feedbacks from different Windows users and their responses to Microsoft's latest photo viewer app "Photo."
Best Photo Viewer for Windows 10
We all know Google no longer supports Picassa and we still got no idea why did they shut it down. Picassa was the most favorite photo viewer among Windows users and was most stable and feature-rich photo viewer ever. It also supported shortcut keys to full screen, delete, edit a photo and most importantly was easy to use. Google Picassa was favorite of many, some of its lovers like myself still use it as default photo viewer on Windows. However, there are many Picasa alternatives apps which are the best photo viewer for Windows 10.
1. FastStone Image Viewer
FastStone is a great photo viewer and the best alternative to the Windows Photo Viewer. It is simple, fast and has lots of features related to fix or edit a photo. The FastStone Photo Viewer supports mostly all the formats and even has the tool to convert an image to different formats. Editing photo, drawing a line or Adding text to it is easy and can be done while on the go. The reliable part is the FastStone Image Viewer App comes for free without any ads.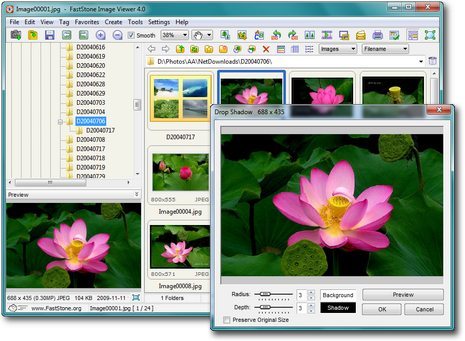 Also, its slideshow is even better than Picassa's and has more than 150 transitions and effects. Instead of creating albums like Picassa, FastStone creates a folder to show photos. It also has few color schemes to choose from and is a great Viewer if you can deal with tons of sidebars and lots and lots of customizations.
2. XnView Photo Viewer
XnView is amongst the most popular photo viewer for Windows 10. The XnView is for you if you need a photo viewer with a wide range of over 500 image format support. Xnview is fast and provides features just like Windows Photo Viewer did. It also has an inbuilt converter to change the formats. XnView also allows viewing images in different ways like Full-Screen, Thumbnails or FilmStrip and SlideShow view with some Effects. You can also compare and edit images with basic editing tools.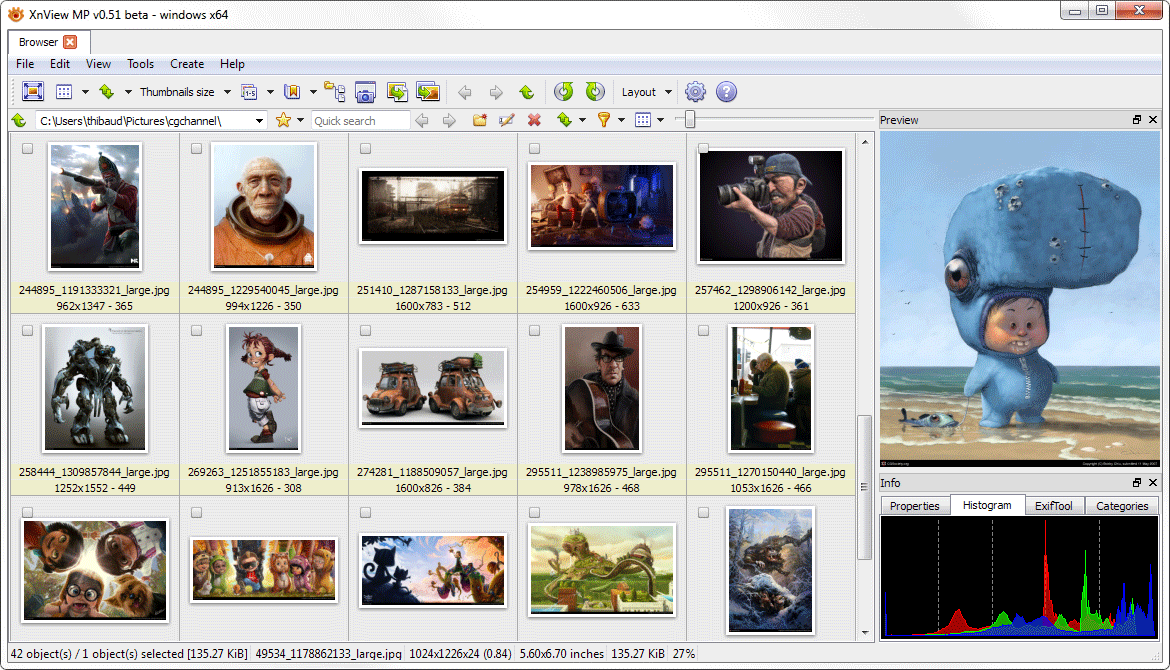 One of the unique features, we will have to mention is its Duplicate Image Finder to Search for the Duplicate Images saved on your Hard-Drive. For managing your images, it also has a great support of Batch Renaming, Batch Processing, and Metadata Support. XnView is a freeware tool for personal use with no Spyware or Adware added.
3. IrfanView Photo Viewer
IrfanView named after its creator Irfan Skiljan is fast and a great lightweight app for Windows. It also supports a wide range of image formats and post-processing tools to fix or edit your images. IrfanView has a simple UI with just 2 MB of software footprint and a great support for plugins. Apart from Batch Image management tools like Batch conversion, it can also work as a basic multimedia player to play music or videos of some popular formats.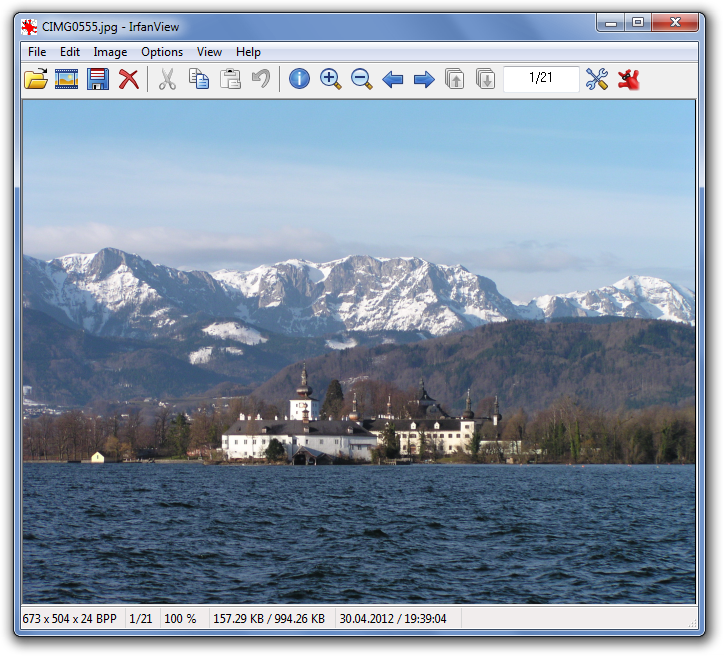 IrfanView Photo Viewer is also available for Linux and can also be used on your Android Device for free for personal use and educational purposes. Also, it also supports few PhotoShop filters and lets you take screenshots of your display.
4. KrojamSoft PhotoViewerPro
KrojamSoft is a great alternative for Windows Photo View with lots of image processing tools and very Simple UI. This app takes a small space on your PC and is an awesome option for personal use. Like other photo viewers on this list, you can almost open images of any format and can crop and fix it with basic image tools and can also draw texts over images with this Photo Viewer.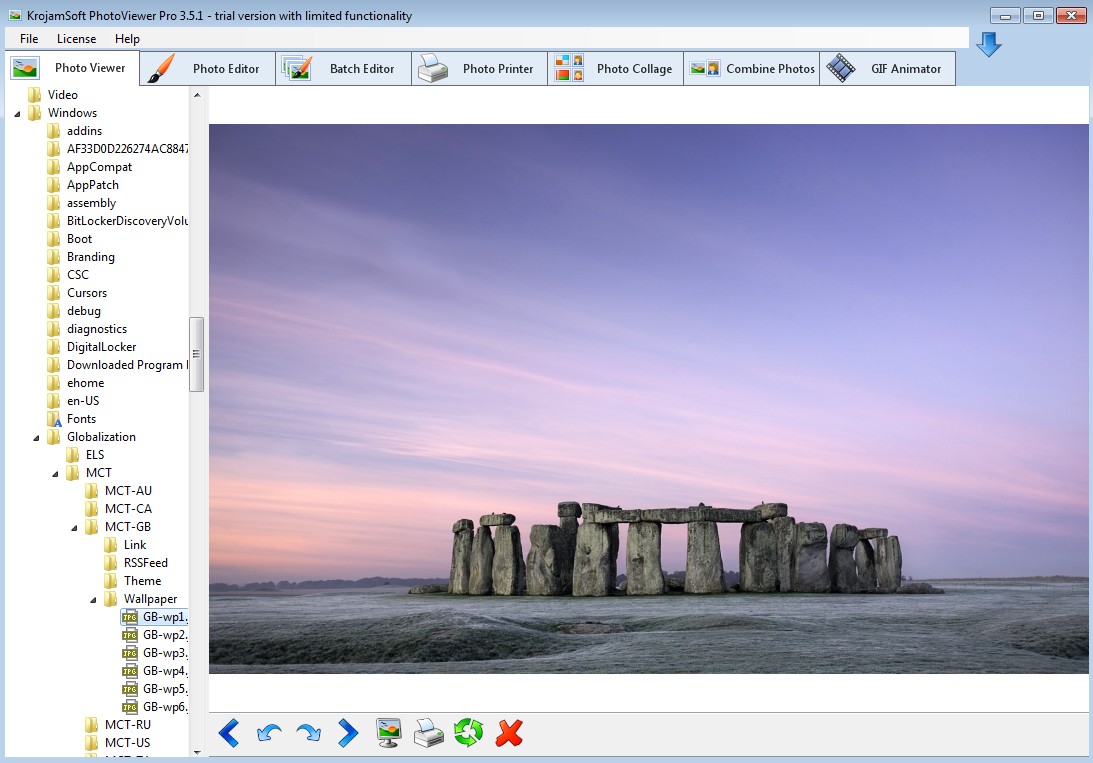 Some other features include Batch Processing, Batch Editor, Collage maker and a GIF animator too. You can easily create your GIF with this app and share it with your friends with your photos or videos in it. It is so simple to use that even a novice can easily understand all its tools and features. This photo viewer comes in both free and paid versions, but we suggest you use it first for few days and then buy it.
5. SkyfallView Photo Viewer
SkyfallView is not a very popular photo viewer but is a great alternative for Windows Photos loaded with features. SkyfallView is fast and can load upto 102 extensions including 40 graphic file types. You can also convert your existing image into 9 different formats like bmp, jpg, png, gif, tga, tif, pbm, jng and ico. It also lets you choose the compression ratio for JPG and the transparent color for GIF.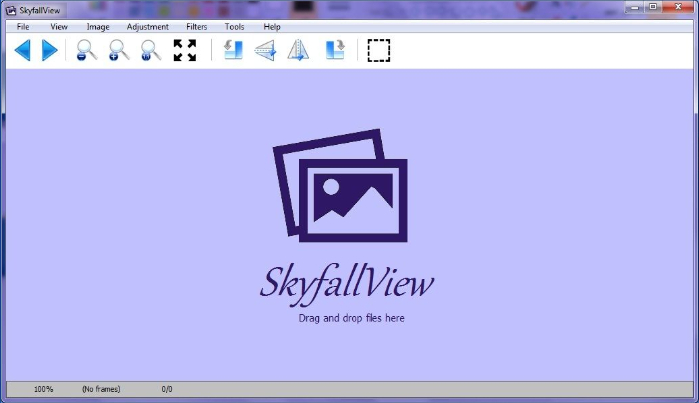 Also, you can also post process your photo using its color management tool for color corrections and more. In advanced tools, it supports many filters and also lets you extract images form mp3 file and icons from .dll or .exe files too. It has a symmetry and image comparison tool with barcode reading. The SkyfallView Photo Viewer is available for download for free with no spyware and adware.
Bottom Line
All the included photo viewers are the best alternatives for Windows 10 with inbuilt features and plugin support. These photo Viewers can also be used overall Windows formats. You can choose any Photo Viewer from the list as all are free to use. You can also tell us which is your favorite Photo Viewer on Windows in the comments below. Also, if you face any issues regarding the photo viewers on the list, feel free to comment, and we will get back to you with a solution ASAP. Thanks for Reading.