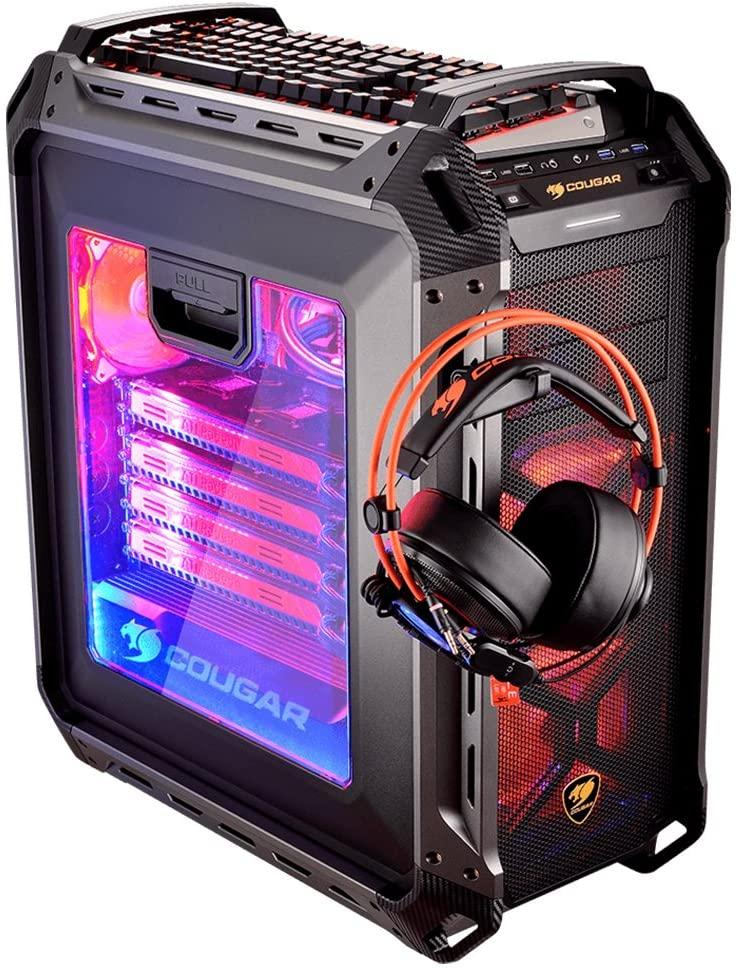 Want to build your own custom gaming setup? Got all the required parts but cannot decide on the cabinet? Don't worry. In this article, we are going to present you with the list of the best portable PC cases that will have enough space to store all the required parts while giving your system a stylish look.
A PC cabinet is just as important as the parts that make the PC. We provide you with the best portable PC cases that not only offer ample storage space but are great with airflow for optimal cooling and some of the PC cases give your system a stylish look with the RGB lightings.
Buying Guide
Size:
The size of the PC cabinet is important as it determines the number of components it can fit. Bigger PC cases mean extra space for wiring, fans, and any additional hardware that you might require in the future. PC cases come in three sizes: small, mid, and large. The mid-tower ranged cabinets are the most widely used ones as it can fit almost everything that requires. The size of the PC case also depends on the place where you are going to keep it.
Cooling System:
Most software now requires high-end specs, and due to this, the PC can get heated easily. A large-sized cabinet allows an easy airflow within the easy. Moreover, in addition to fans, new liquid type cooling is introduced. If you feel that you are going to need it, make sure to buy a PC case that supports one.
Additional slots:
People keep updating their PC regularly. Sometimes you can replace certain parts such as RAM, but most of the time, installing an additional part is cheaper than replacing the original one, such as in the case of hard disks. You can install multiple hard disks without affecting the performance of the system. Make sure that the PC case has ample space for future additions.
Lightning:
This is for the people who want a stylish PC. PC cases now feature RGB and other forms of lightning. If your interior has stylish lighting, you can go for a see-through glass case for better looks.
1. Cougar Panzer Max Ultimate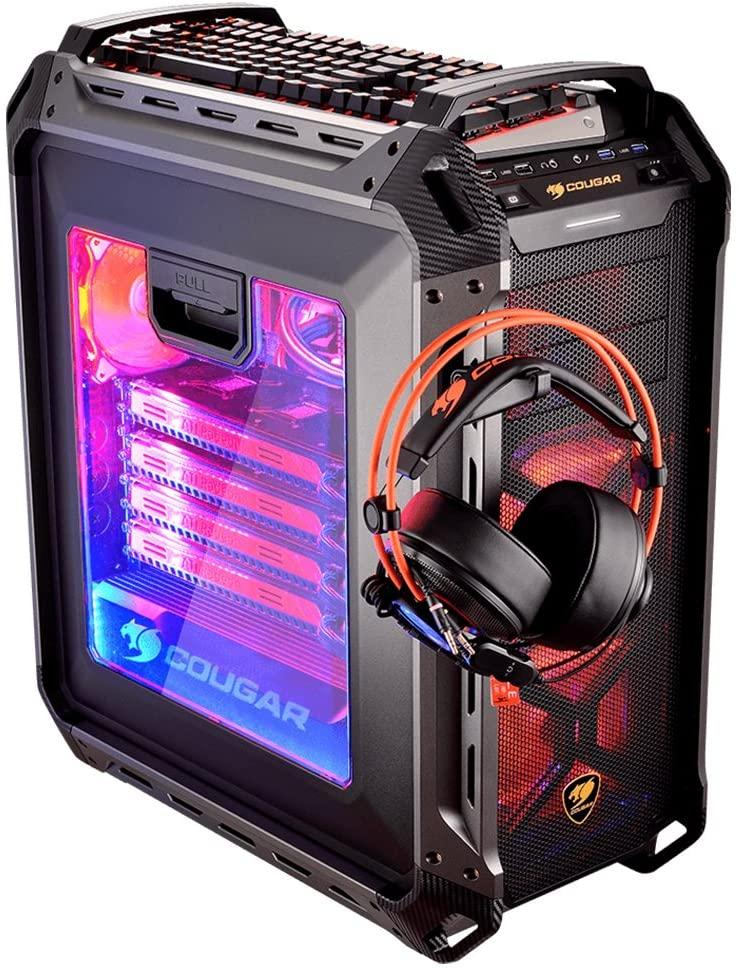 The Cougar Panzer Max is famously known as a tank by gamers due to sturdy build. It is our top choice for the best portable PC cases. It has ample space with stylish looks to back the claim. To help you easily move around your PC, this case features a tray on the top wherein you can keep your keyboard, and a dedicated hook to hang your headphone. This helps you carry all the required components in one go.
Highlights:
35Kg Handle support.
Up to 360mm Radiator support.
Keyboard Tray.
Headphone Hook.
Tool-less drive installation.
Pros
Easily moddable.
Spacious interiors.
Cons
GPU mounting can be tough.
Tricky SSD Cable Routings.
2. Cooler Master MasterCase MC500Mt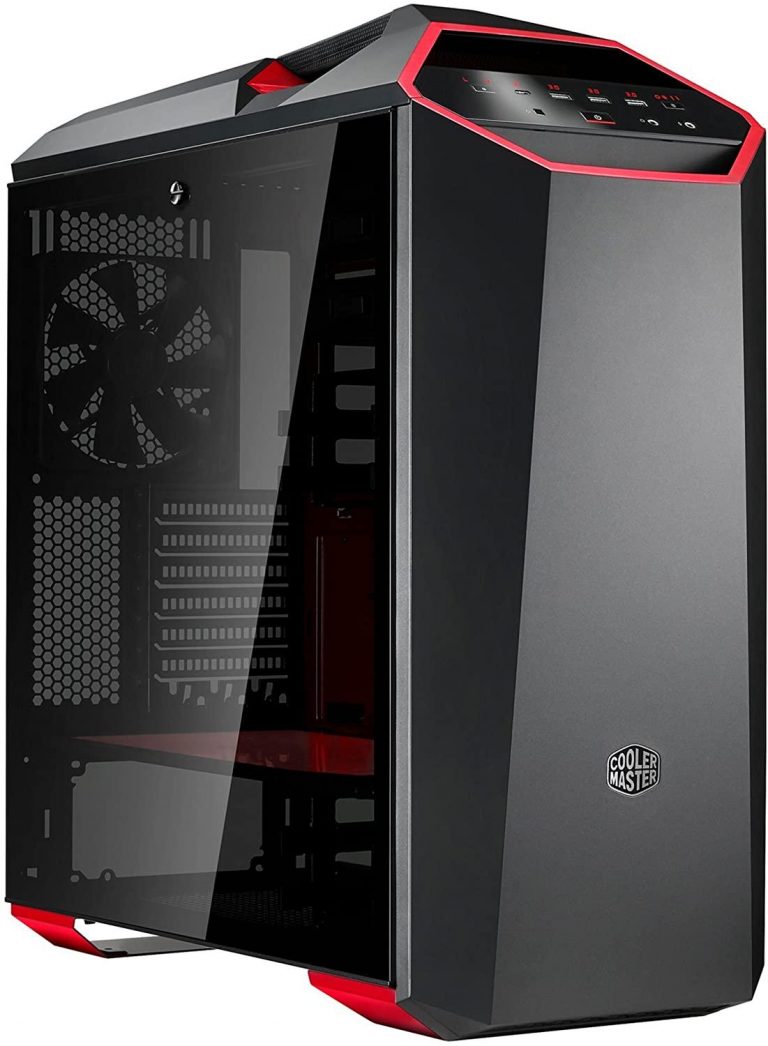 The handle on the top makes it easier to carry this case around. The tempered glass windows are durable and won't break easily even if they are dropped, thus protecting the components of your PC. This case has a stylish yet classic look and is the best choice for everyone who wants a durable and spacious PC cabinet, that is modular, thus allowing easy swapping of components.
Highlights:
Magnetic Paneling.
Freeform modular system.
Tempered glass for both sides.
drop-proof side panel bracket.
Pros
RGB lighting control board.
removable partition panel.
Cons
Bit heavy.
No clearance to mount liquid cooling on top.
3. Cooler Master MasterBox Q300P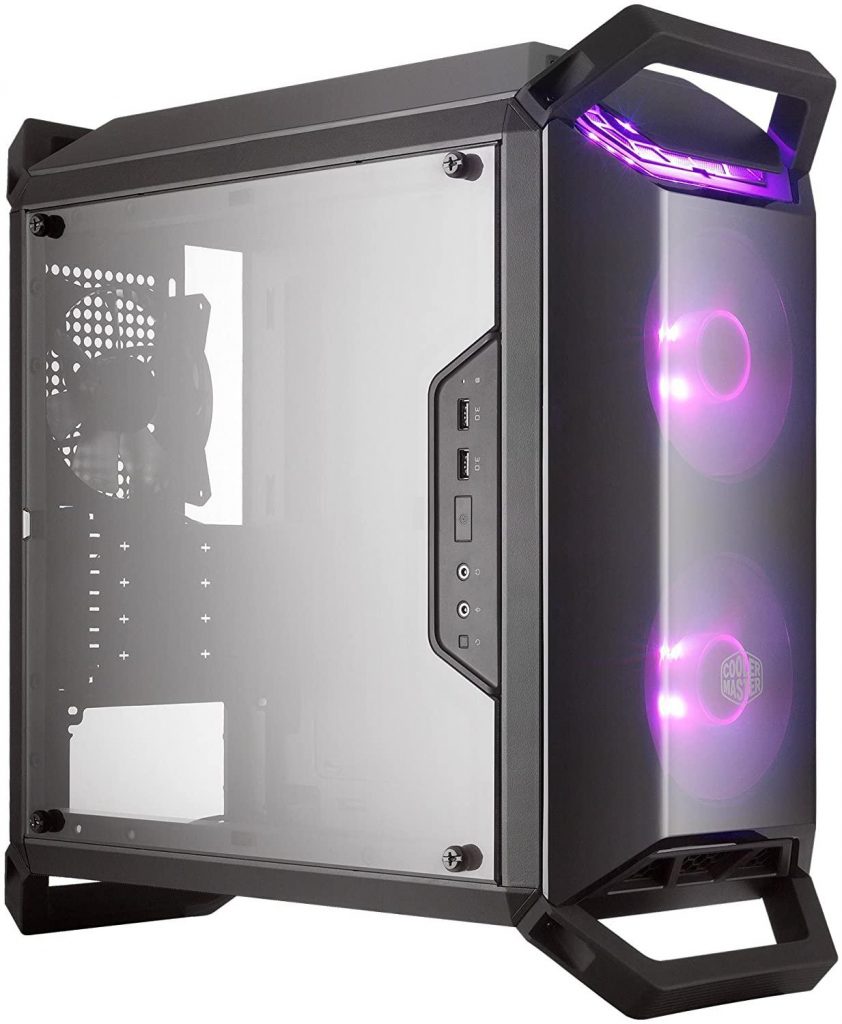 Perfect for the LAN party users, this is one of the best portable PC cases that has a stylish look and comes with a lot of features. The best part is that the handles at the corners are removable. The I/O panel can be adjusted to six different locations around the cabinet. It features a bottom-mounted PSU, along with colour controlled RGB fans. I recommend everyone who wants an affordable case with features.
Highlights:
Four Removable Handles.
6-Orientation I/O Panel.
Edge-to-Edge Acrylic Side Panel.
Clean Routing Space.
Pros
DarkMirror Front and Top Panels.
RGB LED Control.
1-to-3 Splitter Cable Included.
Cons
Only One Fan Included.
USB Cables are a little short.
4. Lian Li TU-150WX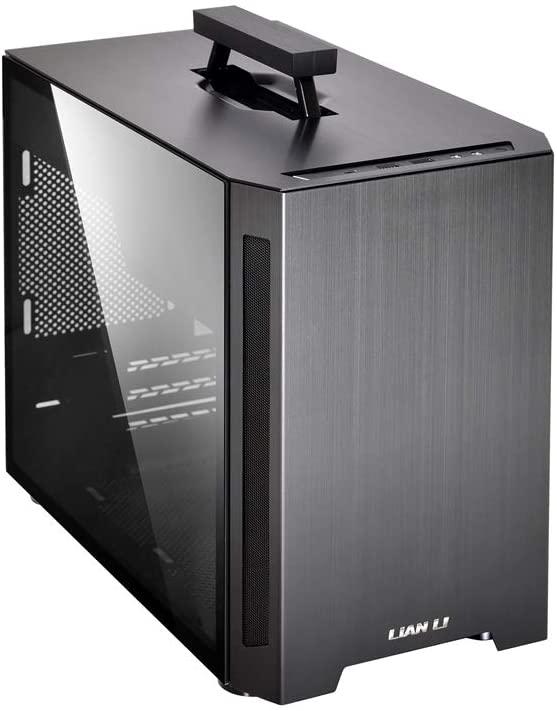 Lian Li TU150 is also the best option for portable PC Cases but it has draw outs like a sharp edge and big in size, but if you like the strong cabinets this will best for you. The top handle makes it convenient to move around. Even with its small size, the case features proper airflow that will keep your build even during heavy gaming. The retractable handle makes it easy to store even in limited space. We recommend this case to everyone who wants to build a gaming pc, but are limited with size, and are constantly moving around the case.
Highlights:
Retractable magnetic handle.
Tool-less design all around the panels.
Smart storage layout.
Cable management at ease.
Pros
Building experience even easier.
Compatible with ITX, DTX boards.
Cons
Sharp edges.
Improper Cable cutout locations.
5. SilverStone Technology Mini-ITX Slim ML08B-H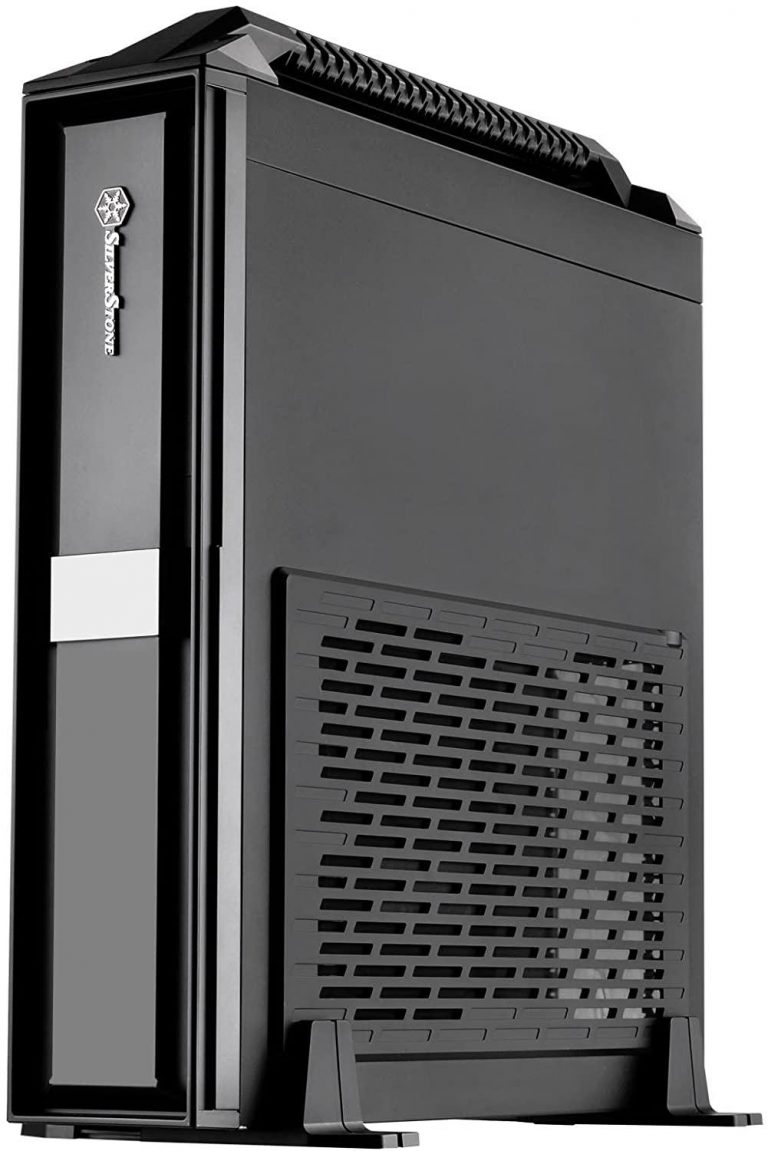 The sleek design of the case makes it eye candy for many.  I would recommend this case to people who want to have their pc setup like a gaming console. Being as slim it is, you can directly place under your TV like XBOX or PlayStation. The top handle design makes it easier to carry around like a briefcase.
Highlights:
13 inches graphics card supported.
Mini-ITX motherboard & SFX PSU compatible.
Tool-less drive cage design.
Support for a tray-loading optical drive.
Pros
Included carry handle.
lightweight PC.
Cons
Inability to hold case fans.
Does not support liquid cooling.
6. 
ASUS TUF Gaming GT501 

For anyone who wants a portable PC, and does not want to compromise on size, the ASUS TUF Gaming GT501 is the best model for you. With spacious interiors, you can fit all your required components and still have enough space left for future add-ons. Not just space and portability, this PC has stylish looks that will make your friends go wow!
Highlights:
Optimized Radiator Capacity.
Optimized Fan Capacity.
Custom Liquid Cooling ready.
4 included fans.
Pros
Wider heat removal.
Removable dust filters.
Cons
A bit too large.
Lacks HDD LED or reset switches on the front.
7. Cooler Master RC-130-KKN1 Elite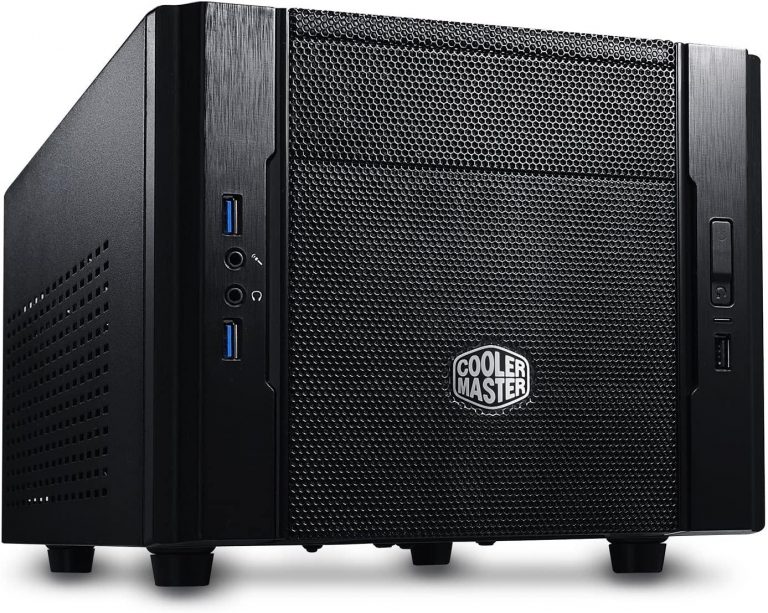 With a cuboid design, this PC case is small in size, yet has the space to store all your components. The unique design makes it highly portable to carry around. Even with the small size, this PC case is able to accommodate large gaming cards, so you can play all your latest-gen games with ease, without worrying about the PC to heat up as it features proper airflow.
Highlights:
Meshed front panel.
Unique HDD/SSD mounting bracket positioning.
Supports Mini-ITX motherboards.
PSU and AIO compatibility.
Pros
Compatible with long Graphic-cards.
Supports 120 mm water cooling kit.
Cons
 Doesn't have a dust filter.
Attracts dust easily.
8. In Win Motorcycle Case D Frame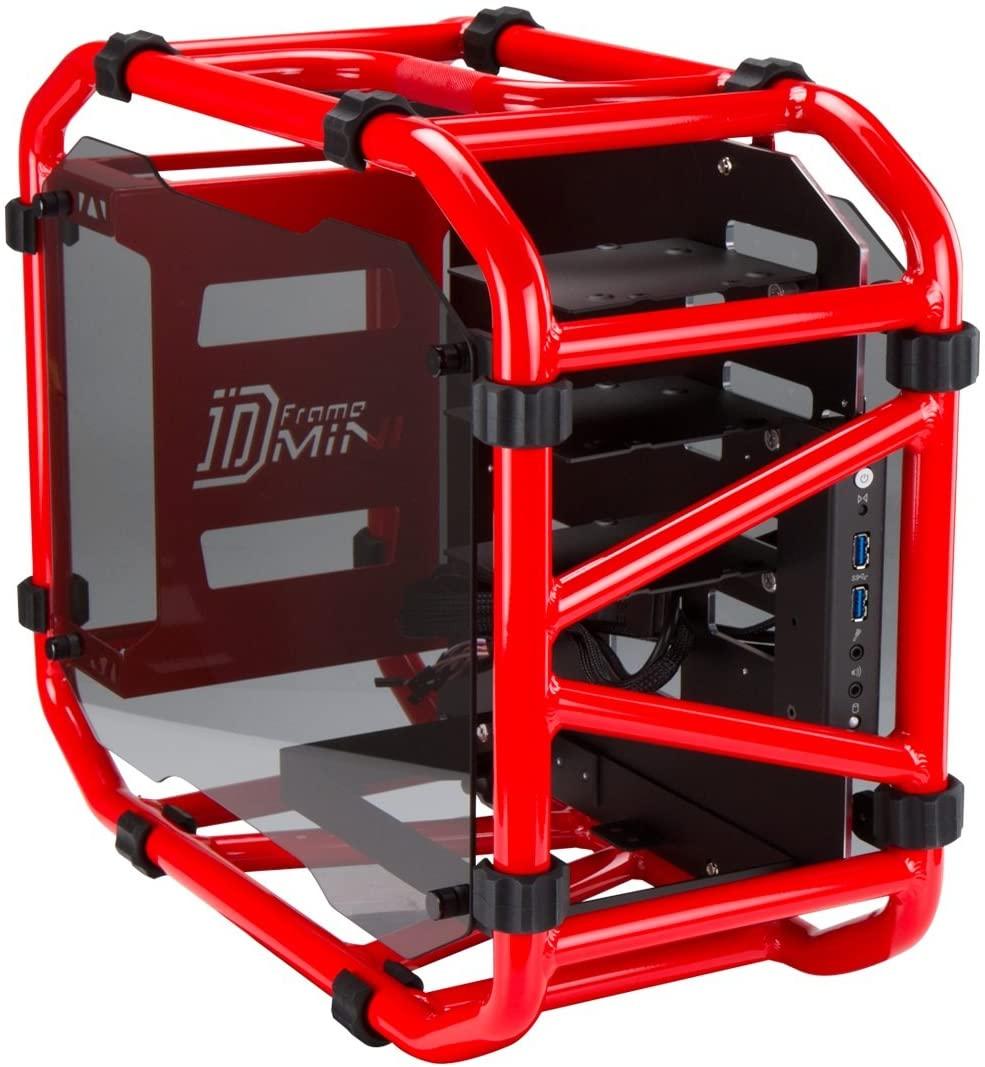 This is certainly the most unique design that you'll ever see for a pc case. I definitely this case for anyone who is into looks and wants a portable case. The carry handle is mounted on the frame itself at the top. The open-air design facilitates proper airflow inside the PC. If you couple it with RGB interiors, you will get the best-looking PC that you can proudly show off to your friends.
Highlights:
Ultra-Portable and Flexible.
High-End Graphics Card Support.
6-dimensional positioning design.
Built-in handle with grip support.
Pros
Comes With rubber bumpers.
Aluminum Tube structure.
Cons
Compatible with small builds.
It is Bit Expensive.
9. Asus ROG Strix Helios GX601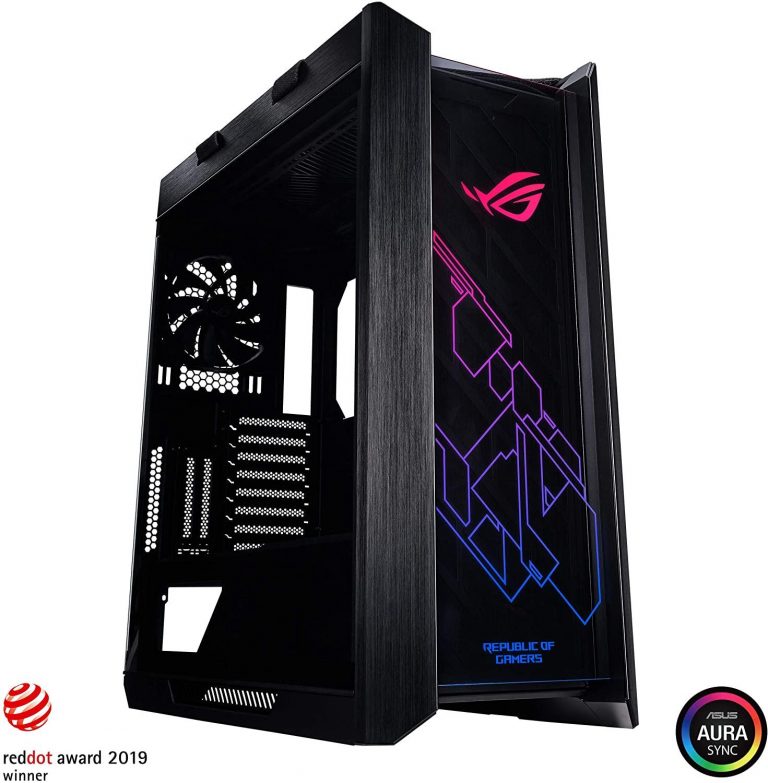 Asus made global headlines with the ROG series. Be it PC or mobile, the ROG series gadgets are the best you can get for gaming. This is the best portable PC cases you can have from Asus at this range. Along with the spacious interiors and stylish looks, this case ensures lag-free gaming with its optimal airflow and support for liquid gaming.
Highlights:
Custom Liquid Cooling ready.
Premium cable management.
Tempered-glass full view side panels.
Three easy-to-clean dust filters.
Pros
Translucent rear panel.
4 included fans.
Cons
It is a bit expensive.
Power supply not included.
10. Chiptronex GX2000 RGB Mid Tower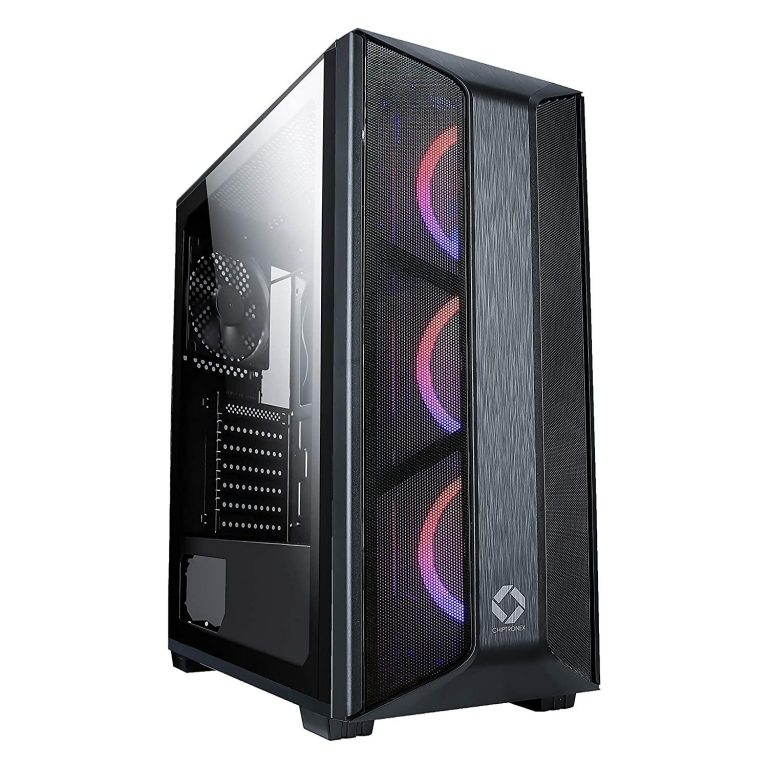 With 3 preinstalled RGB fans for a premium look, this is the best portable PC cases you can go for if you want an attractive looking spacious PC case. With the RGB control buttons, you can RGB fans, and set it according to your need. It has multiple drive bays so that you can add all the storage devices you want to. This case is easily cleanable with a removable dust filter on the top.
Highlights:
WATER COOLING SUPPORT.
AUTOMATIC RGB FANS.
TEMPERED GLASS SIDE PANEL.
MULTIPLE DRIVE BAYS.
Pros
Magnetic dust filters on the top.
RGB control button for RGB modes.
Cons
No dust cover for front fans.
No BIOS speaker.
Conclusion:
We are confident that you found the perfect PC case from our list of best portable PC cases. Give your system a stylish look with the PC case. Get a seamless heat-free experience as all the above PC cases facilitate a superior airflow for optimal cooling. Follow our guide for more updates on the latest products.