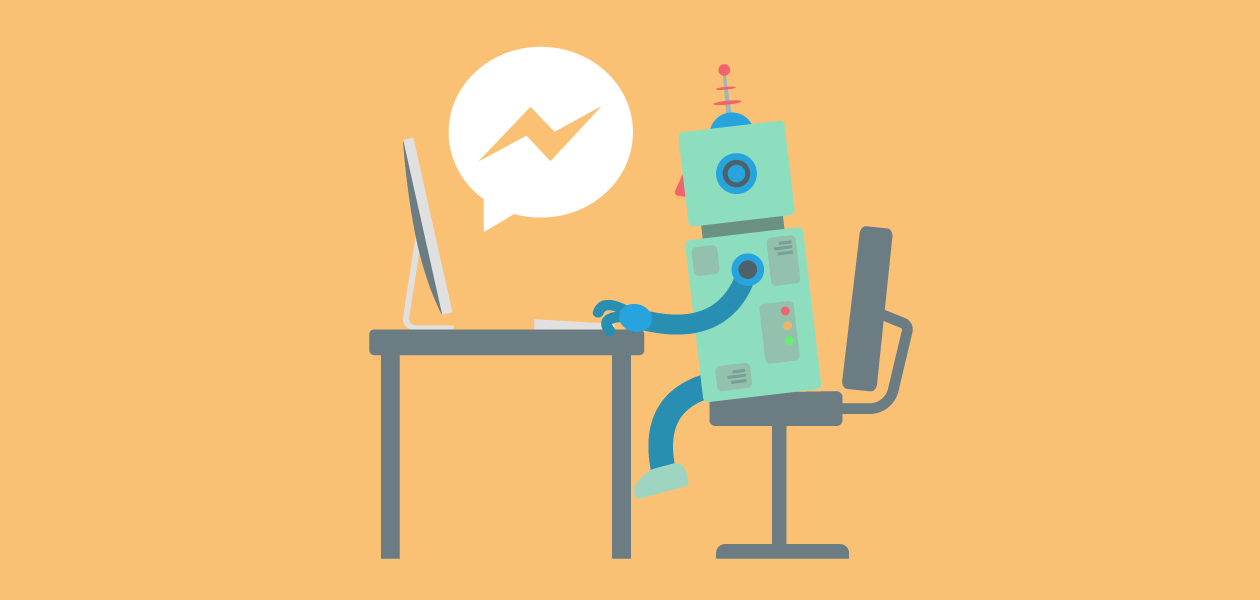 The increase in technology there comes a huge change in the way we interact with it. Currently, the technology that has the maximum potential to be the next big innovation and open the doors for new untouched things is the Artificial Intelligence. Chatbot is one of the applications of AI that has extensive use in many fields.
We bring you the best chatbots for websites and Facebook messenger which you can use without going through complex steps.  Before you begin installing a Chatbot on your website, you need to consider a few factors that are essential. It will make sure that your chatbot for website will work as per your need. Whether your site is running on WordPress, WooCommerce, Magento or anything else, there are chatbots that can be used with it.
Best Chatbot for Website – Enhance User Interactive Experience
The Chatbots selected here have unique features of their own. It up to you to select the best one considering the requirements. These are suitable for all business types or blogs. Also, we bring you the chatbots for websites that do not require coding skills and easy to use.
What is Chatbot?

Chatbot is a computer program that allows a human to interact with it in a specified way. It can be integrated with the Facebook messenger, Telegram, Discord or any other chat service. It automates the chat process and replies to the queries without the need for any human intervention. It can be used for e-commerce website for taking orders, for taking in user information etc. As bots interact with humans more it learns new things of its own.
Need of Chatbot for Website
Chatbots can be easily integrated into a website or mobile application. It provides a more efficient way to interact with your audience. It can be customized to suit the needs of your website. With this, your website gets a whole new feature with advanced technology. The user visiting your site can order products from your site. It can also be used to extract any particular information from a site.
If you are looking for the best chatbots for website that provides easy integration and rich features, here are the options you can consider.
When it comes to Chatbots, Chatfuel is one of the most popular services that allow a customizable Chatbot for all type of business. The best thing about Chatbot is that it provides a well-designed platform with a lot of customizable features to suit your requirements.
With easy usability, it is also liked by advanced coders due to support for custom coding. If you do not have experience in coding then also you can use it with ease. The integration support includes Facebook Messenger.
Pricing
Chatfuel is free but you can opt for Pro version which enables you extra features. The pro plan includes removal of Chatfuel branding, People tab etc.
Chatfuel Pro – 30$/ Month
Main Features:
Facebook Messenger Integration
Easy Usability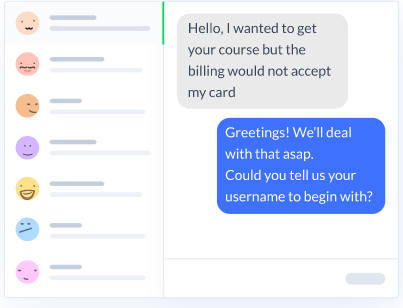 If you hesitate to use a chatbot for your website because you do not want to get into complex programming, then ManyChat is the best solution for you. It is the best user-friendly chatbot with a great number of customizability options.
For advanced users, ManyChat might not feel as rich as Chatfuel but still, it fulfills the purpose without putting it a lot of efforts. It can be integrated with the Facebook messenger.
Pricing
The premium plan ranges from $10 to $25,000, it provides you more of subscribers support, Unlimited broadcasts, etc.
Main Features:
No Coding requirement
Message Broadcast
Messenger Marketing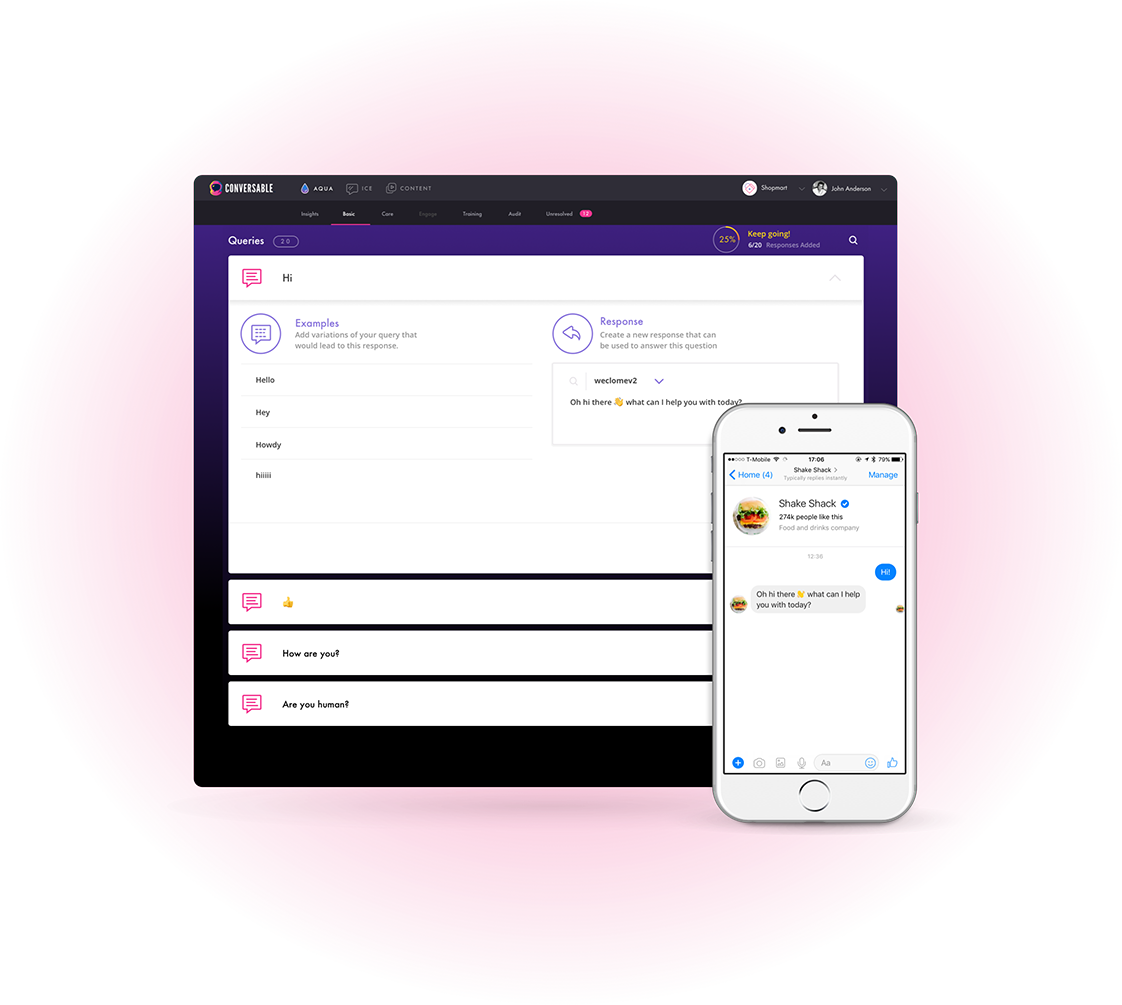 Conversable is the best in class premium chatbot with a lot of features to explore. It works across multiple platforms like Facebook, Twitter, SMS, and even Google Home and Amazon Echo making it a perfect choice for service has wide reach.
It is mostly preferred by large corporations. Conversable is the software-as-a-service (saas) for large companies which aims to offers user-specific chatbot service. It also provides integration across many platforms.
Pricing:
No free plan available.
Main Features:
Multi-platform integration
Interactive Conversation Editor
AI answering query
Botsify is a popular Facebook messenger chatbot which offers many user applications. The Chatbot can be used on your website running on WordPress, Shopify or any other platforms. The best thing about Botsify is its ease of use. It provides a drag and drop feature to create a Chatbot for website. Botsify is the best choice for people with little to no coding skills and wants to integrate a chatbot into their website.
Pricing:
$ 10- $50 per month. Includes up to 50 chatbots, Unlimited messages, Ability to delete users.
Main Features:
Easy Integrations via Plugins
Smart AI
Drag and Drop Template Design
Botengine is a chatbot specially designed for product based sites. It can interact with the customers to get orders and answer any query. The Facebook Messenger integration is easy and can be done within minutes. With little coding skills, you can make it more personalized.
Apart from the Facebook messenger, Botengine can be integrated with your own Chat widget, LiveChat, and Chat.io etc. The work towards integration of Botengine with other platforms like Whatsapp and Twitter is already in progress.
Pricing:
Starts from $50/month. Includes an unlimited number of bots, premium customer support.
Main Features:
Multi-platform integration
AI support
Chat Widget
Final Words
Artificial Intelligence technology though might seem to be in the initial stage is growing at a rapid pace. More advancements are being made in this field by the tech community. Its implications are huge and can be the next big thing after the Internet. Chatbot is its well-known application. It makes interacting with a website a lot more convenient.