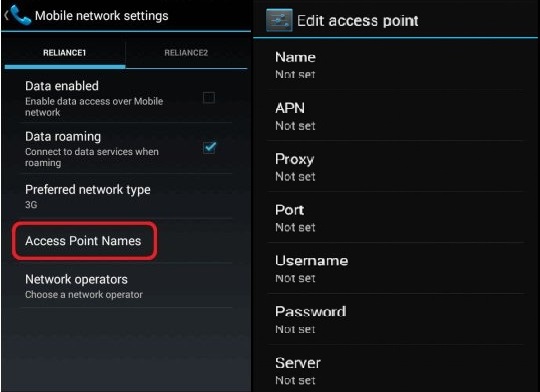 If you are experiencing a 'Error 919' problem with your google play store in your android device. When you download new apps from the google play store, it completes 99% & then show this "Unknown Error during Application Install '919'" and then you are surely getting annoying. So, for that problem today here I am going to solve your this Error 919  Play store problem from your google play store.
It most likely a network issue. It's either due to the WiFi restriction also. It's usually occurred when you are trying to updating an app or downloading a new app. From this Error 919 you can no longer update or download the new apps for your android phone.

Other Errors
If this "Unknown Error during Application Install '919'" problem ever happened to you, then you have to read this post for fixing this problem by these simple easy tricks methods.
" For this Error 919 problem, firstly you can check your memory of your phone, this will happens to many users. & can fix this problem easily and automatically by clearing some of your phone memory ".
How to Fix Error 919 Google Play Store
So for that, how to fix Error 919 of google play store, here you can check some quick tips and tricks to get rid out this Error 919 problem and can easily fix your Error 919 problem.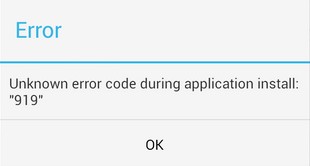 1. Change your APN (Access Point Name) Settings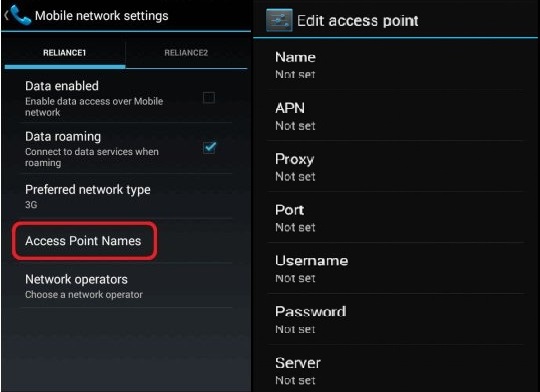 Go to Settings
Wireless & Network Setting
Go to Mobile Networks
Click on Access Point names
Edit the APN Settings
That's it, Done now get back to everything & check, that problem will be solved.
2. Try using different internet Connection
This is one of the simplest method, you can try to get rid out of this error 919 problem.
For that if you are using the internet connection with WiFi, try using the mobile data internet connection or hotspot internet connection to solve this problem, or if you using the internet by mobile data try using with WiFi to solve this problem.
This one trick will surely help you to fix this error 919 problem.
3. Clear Data & Clear Cache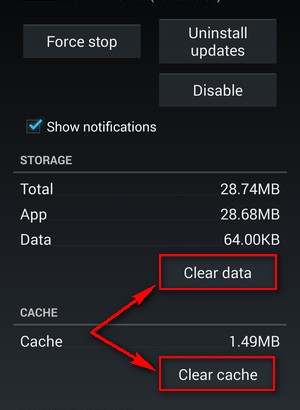 Go to Settings
Search for Installed Apps or Apps & Click on it
Now, Go to the Application
Click on Clear Data & Clear Cache
That's it, Done
It will clear all your cache and your data of that application, and also help you to fixing this Error 919 problem. This will surely working till now, and many users have fixed their problem by this easy method.
Also Check :
Hope these easy tips and tricks methods will help you to get fixing by this error 919 problem. If you then also facing any problem, comment down your problem we will surely fix it in another post.