How to fix error 492 of play store
Android Users use Google play store for download, install and update various apps of their smartphone. Google play store is the best and trusted source that users prefer to download their apps but many a times user face some errors in google play store like Error 492. Today we will discus why they occur and how to fix them. Now most of Android Users face this Particular error on their smartphone when they try to update their apps with Google play store or downloading a new app. You update apps on your phone when update is available it is very important and should do it but what if you get an error while updating like Play store error 492? Today We will help you to fix this errors which will help you to get rid of it.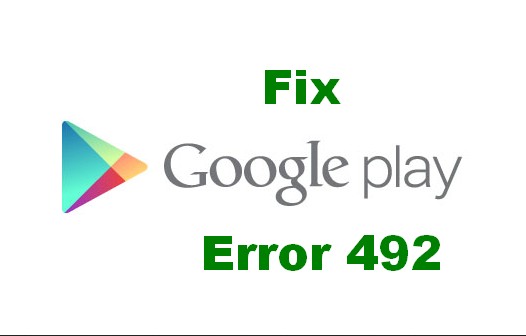 Other Android Errors and their Fix
Reason behind "Error 492"
Before we go through solution of this error let's see whats the reason behind this error.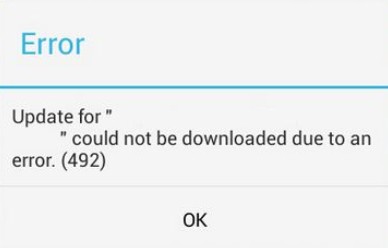 Cache problem.
Problem with App itself
SD card Problem.
Play store account Problem.
How to fix error 492 of Play Store
Now you know that what's reason behind this error 492, so let's go to the solution. Its good to know that, we can even fix it easily. Just follow below methods.
Method 1:- Clearing Cache Memory 
In this method you need to clear the cache memory form your play store. You need to follow this method:
Go to Settings>>Apps
Scroll down and select "Google Play Store"
Select "Clear Cache" and "Clear Data"
Scroll down and select "Google Play Services"
Select "Clear Cache" and "Clear Data"
Now open Google Play Store and update or install your app or game.
Method 2:- Problem with App itself
If method 1st doesn't work or you done that and still you are getting this error than try this method, may be error is in your app. First you have to uninstall that app and than find apk  file of that app in your phone through file manger and install again. All you need to do is navigate to that .apk file with the help of file manager and click on it to install the app again. See if this method helps.
Method 3:- SD card problem
If your app is stored into your SD card and you couldn't update your app or google shows you error 492. Then it's quit like your SD card is corrupted or having virus.Take backup your important data and than format your SD card and also scan your card before you start updating you apps or installing new app.
Method 4: Play store account problem
In this method may be its you play store account problem. There is a very low cases in which this problem occur. All you have to do is just logout you email account and than again login or try another account in login.
Also Check :
So these were the 4 Methods that i wanted to discuss with you to get rid of Error 492 in Play store, Let us know which method works for you to get rid of it and if face any kind of problem feel free to ask through comment.