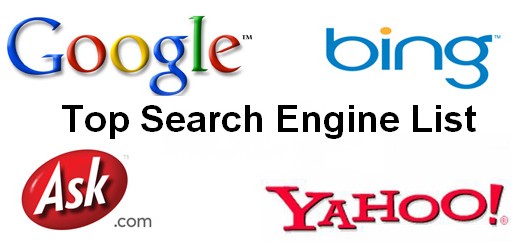 Top 5 Google Alternative Search Engines List
Now a day's every one used to search everything in search engine only which makes your life so simple and easy. Even we can get to know everything in a simple manner. Normal people also can understand very easily. This is very simple process. These search engines has designed by very well know algorithms. But like said that every coin has two sides it's up to you how it is using because it has so many advantages as compare to disadvantages. These search engines come out in a best result. Even there are so many people depended on this search engines. You will get everything so advanced in a reliable way. Here I am giving full list of top 5 search engines. It's very difficult find out everything on books but this search engines makes your life so better. Everyday there are millions of people using these search engines. Would like to know more about these search engine tools just have a look here I will tell you some best Google Alternative Search Engines.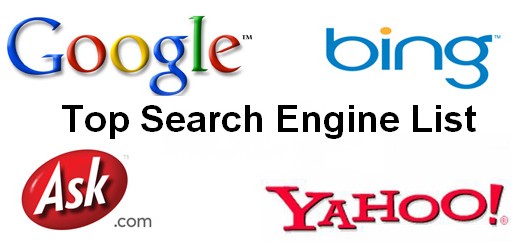 Other Alternatives Apps
Top 5 Best Search Engine List
Basic knowledge is very important we want to know everything which is related to world. Everything comes across on search engines now days. If you want to know about other search engines just take a look here I am giving full list of top 6 best search engine alternative tools.
Google Search
Google is one of the most popular and famous search engine in the world. Current status of Alexa rank is 1. This search engine is available on almost 123 languages. The programming language is used by Google is python, C and  C++. Every day there are 3 millions of users searching by this website. There is no any other search in the world which can beat google. Special key features of google search engines are like weather, timer set, stock quotes, sports scores, currency conversion, unit conversion, calculator, numeric ranges, dictionary lookup, google map, knowledge about graph, movies show timings, public data, travel data, airport data and real estate and housing.
Top 5 Google Alternative Search Engines
Now we know that Google is best search engine, but we always need alternative for everything. Sometimes the result shown by Goggle is also not relevant. So hre is the Top 5 Google Alternative. You can use these search engines, if you did not get your results on Google. These search engines have different algorithm from Google. So is there search results. Just try these Google alternative search engines.
 Bing
Basically bing is a web search engine owner by Microsoft. Bing is also known as like live search, windows live search and MSN search. The Alex rank is 27 in world wide. This search engine is available on 40 languages. The whole programming part is based on ASP.NET. Bing is second largest search engine in the US with query volume at 19.8 %. Bing is built with best key features like everyday background image changing system, good media features, and Video search engines with adjustment settings like size, length, volume, source and resolution. There is a language translation facility and instant answers for anything such as like what you want to know about particular topic.
 Yahoo! Search
Yahoo is commonly referring  as like web search engine owner by yahoo. It is ranked world third best search engine. It's available almost 40 languages. It 's support the multiple platforms. The programming language is based on PHP. As we know yahoo products like yahoo news, yahoo mail, yahoo fiance, yahoo sports, yahoo screen, yahoo messenger, yahoo answers, tumbler and flicker. The key functions of yahoo is weather, time, images, videos, latest news and Health tips, Public data, Movies information and Traveling information.
DuckDuckGo
DuckDuckGo is internet web search engine owner by DuckDuckGo.inc. Very few people come to know about this search engine because this website is not that much popular. The best thing about DuckDuckGo is privacy and secure of your data. DuckDuckGo has partnership with Wikipedia, yahoo, Bing, Yandex and yummly.  The key features of DuckDuckGo are like instant answers, images, voice search, hidden services, Bangs and business models. Day by day it's getting better results.
Ask.com
Ask.com is very different from other web searching websites.  Basically Ask.com is like question and answering type. It's available on only one language that to be English. The alexa rank is 36 in world wide. If you want to search like arts and business topics, educational topics science and math's or any doubts about some formulas you can search anything because ask.com is best for these topics.
Also Check :
These are the list of Top 5 search engines or you can also take them as a Google search engine alternatives. I have personally tried these search engines and many times the results come out to be better then Google. Soon i will convert this list into top 10 search engine list.